CRoW (Conserve Reading on Wednesdays)
Wednesday, 15th January 2020
Fobney Island Wetland Nature Reserve ~ Hedgelaying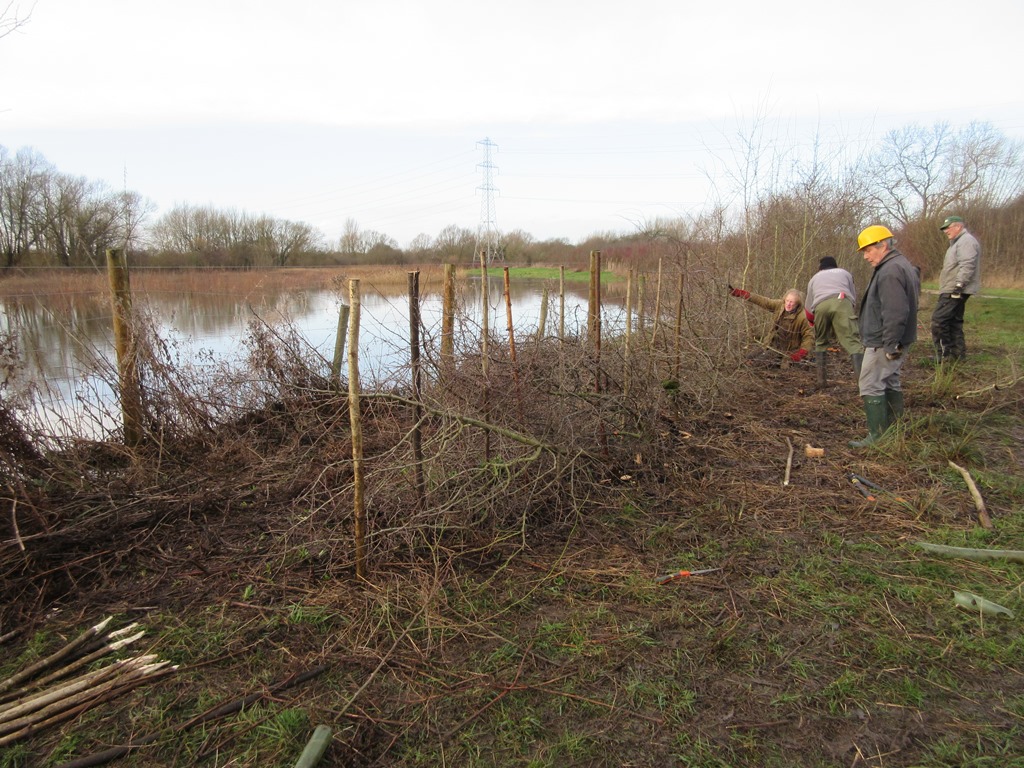 The 'hedge' to be laid was located by the fence separating the conservation area from the rest of the site, the conservation area being intended exclusively for wildlife. Following the recent rain much of the conservation area was under water which continued to rise throughout the task.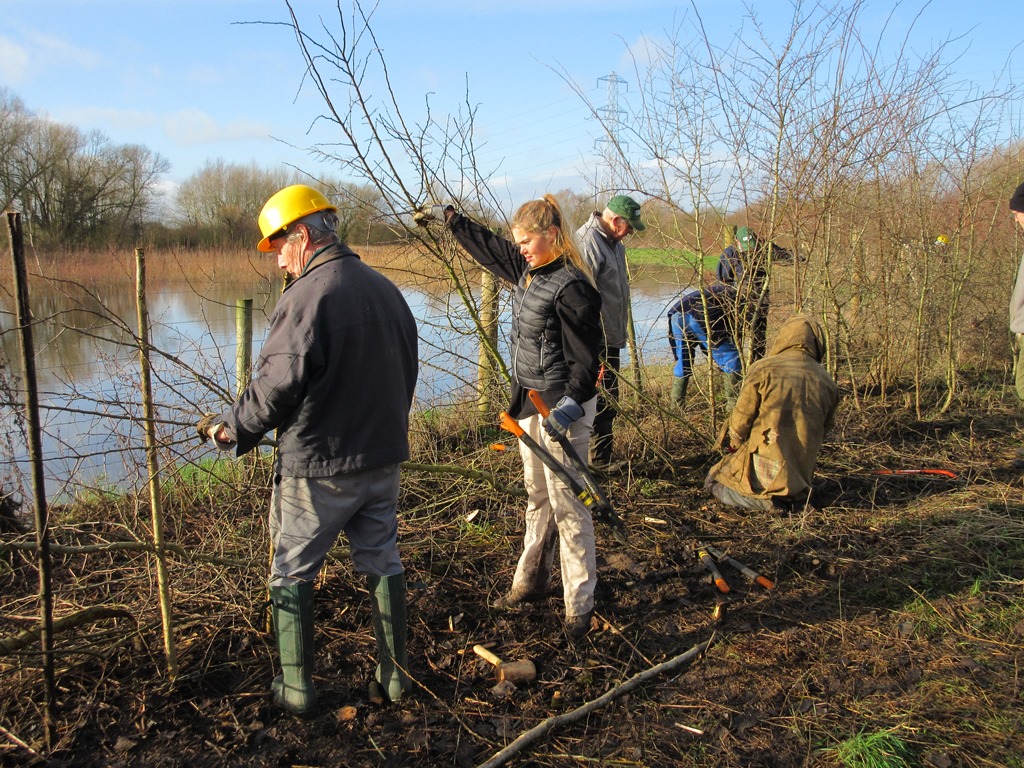 The 'hedge' had been planted in about 2013, not as a hedge but as a strip of scrub. This gave rise to a protracted discussion as to how the conversion to a hedge might best be achieved, although once an approach had been reached the hedge's relative youth meant laying proceeded apace.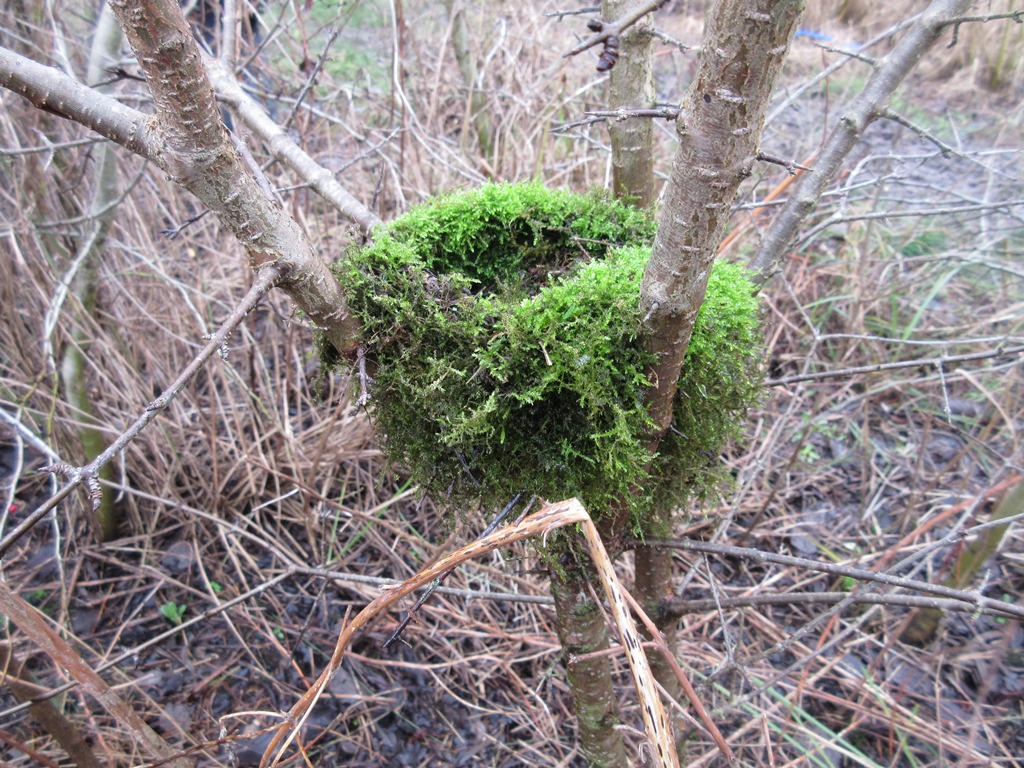 Someone will need a new nesting site but plenty of scrub remains in the surrounding area.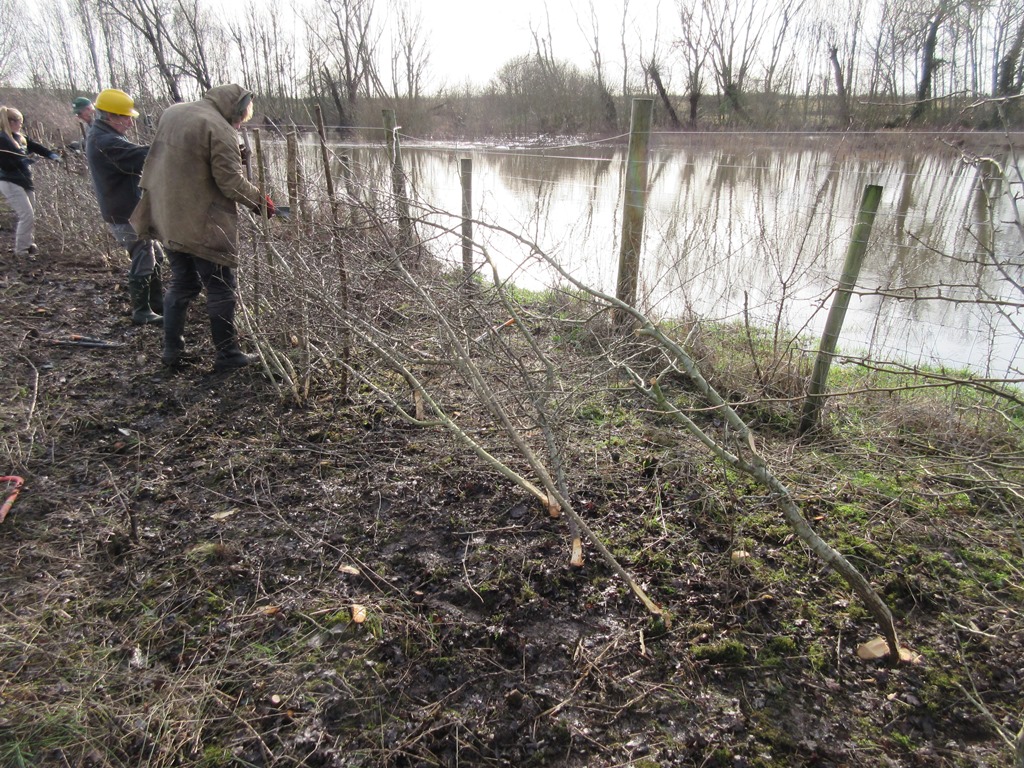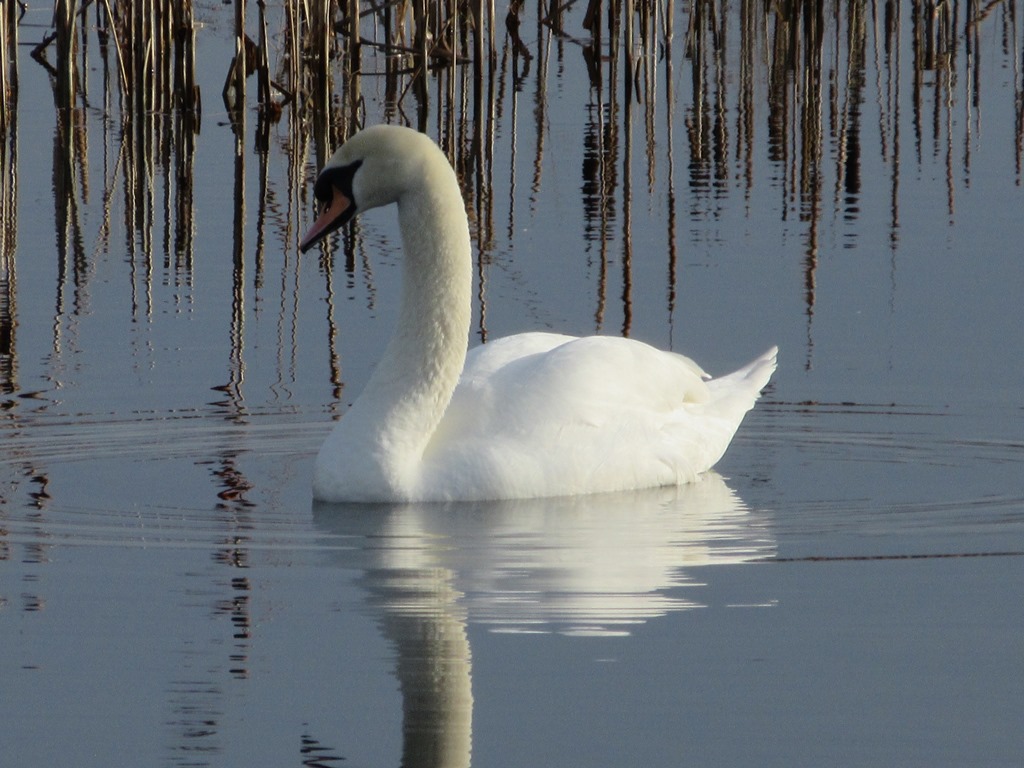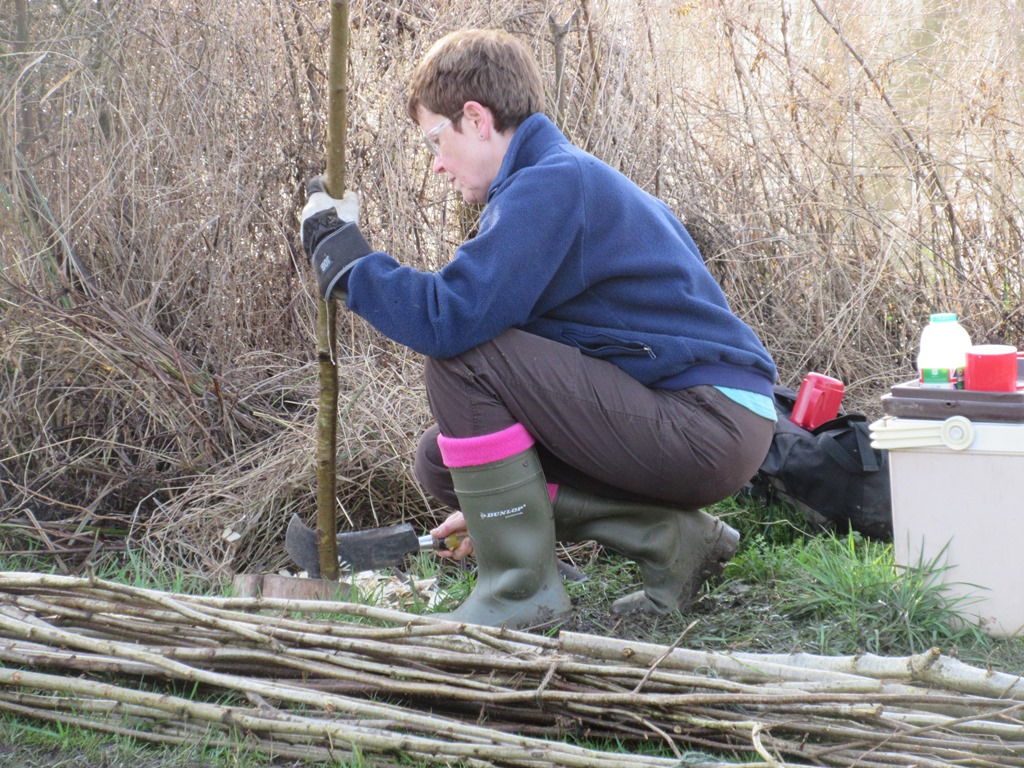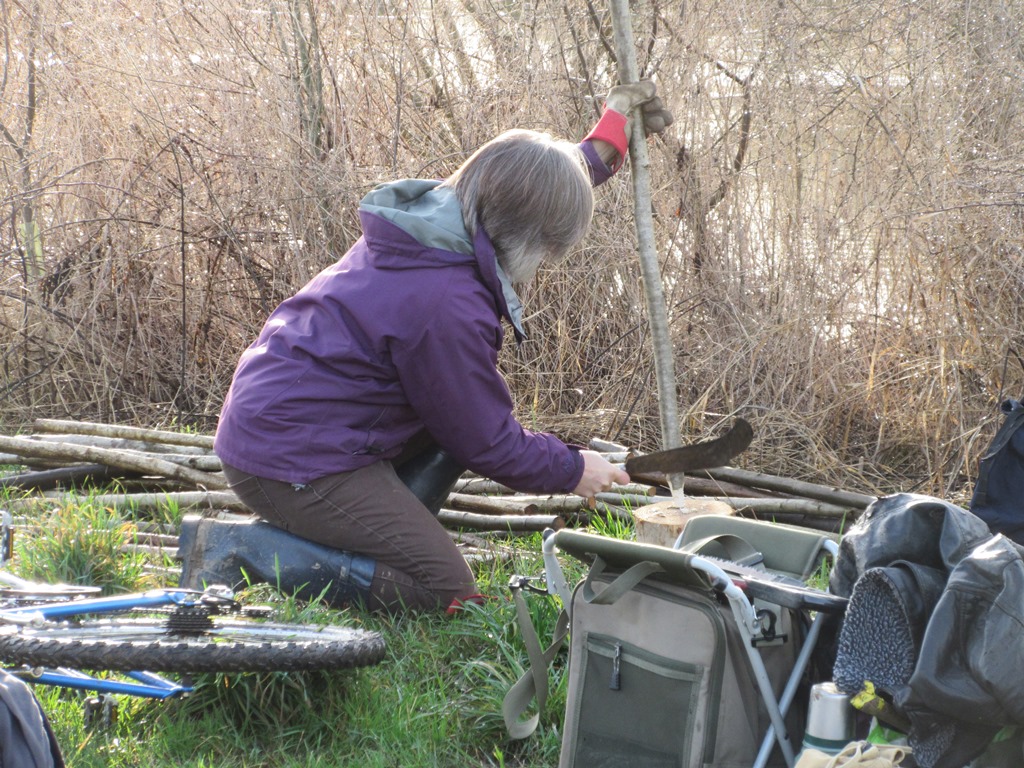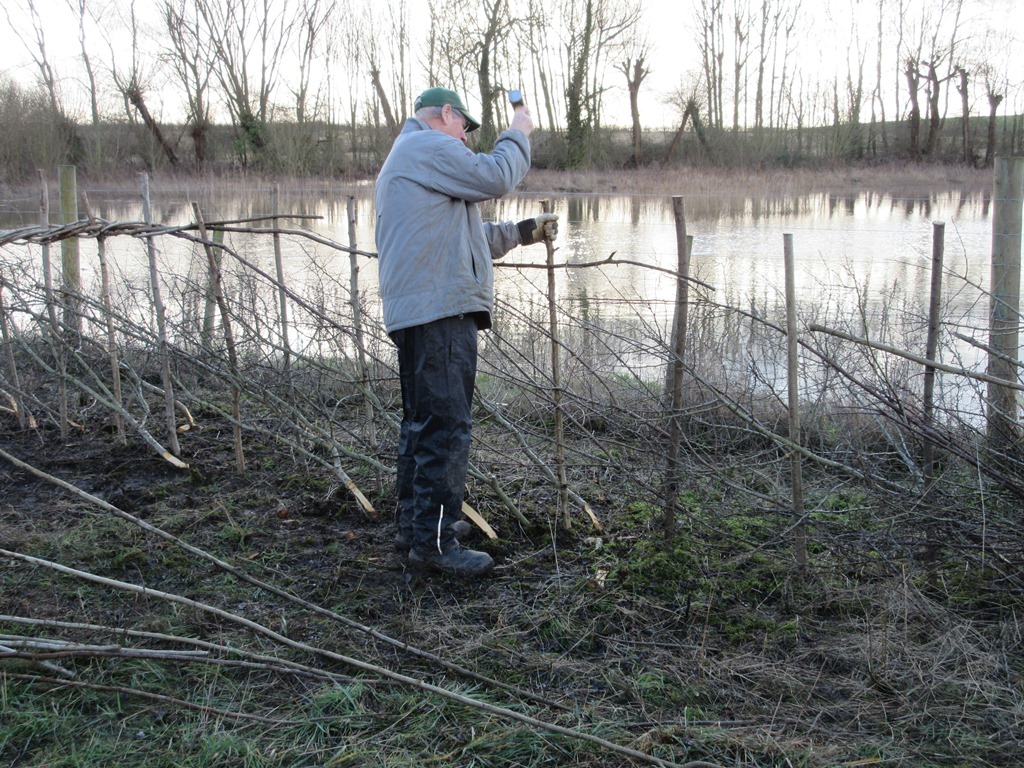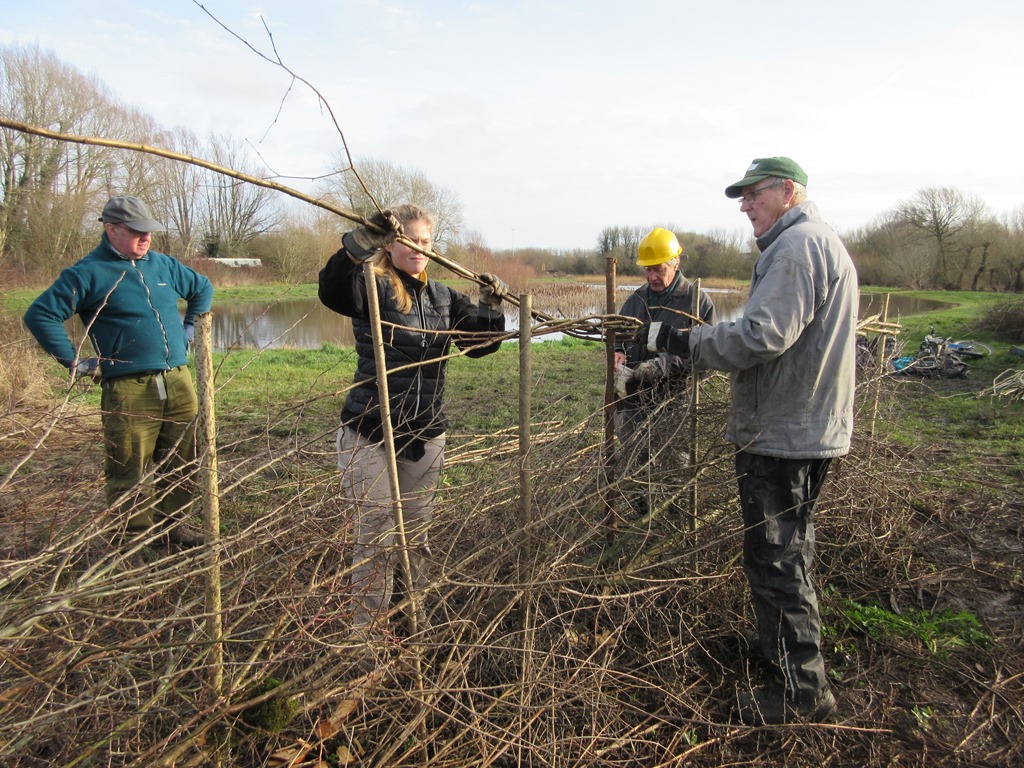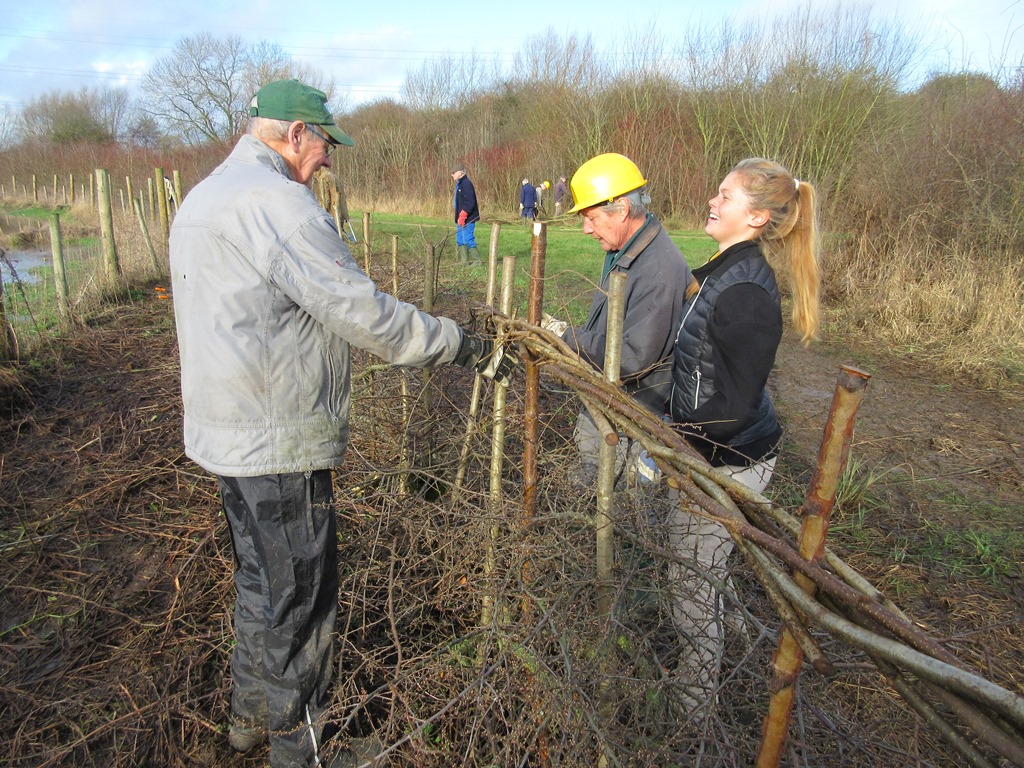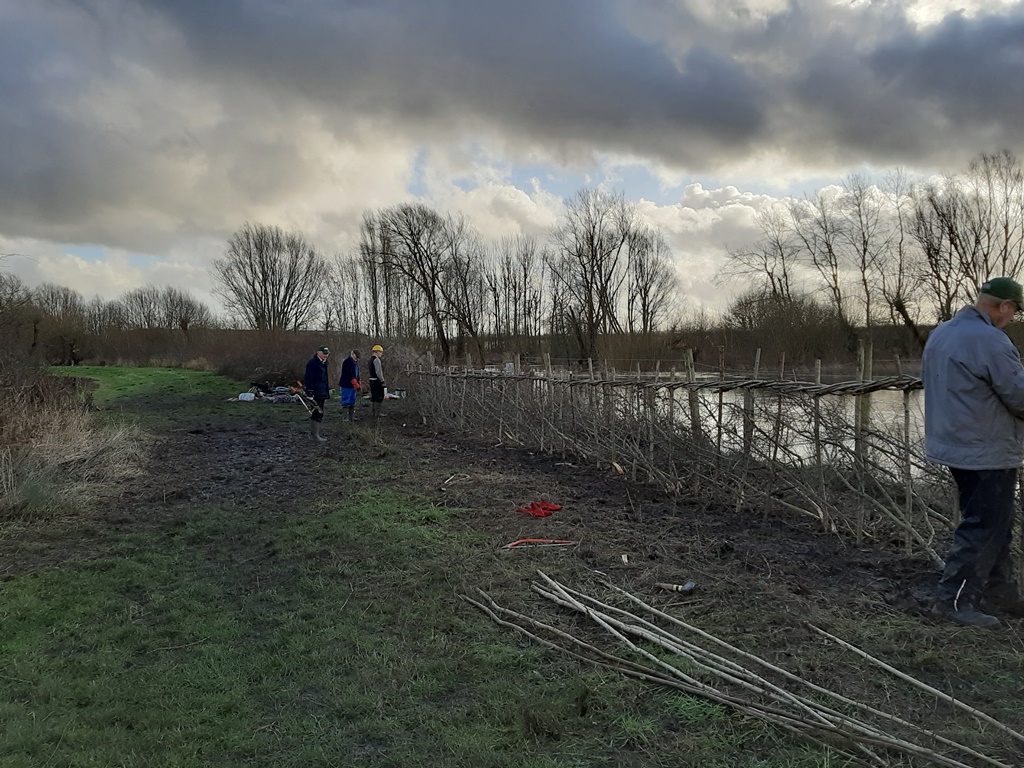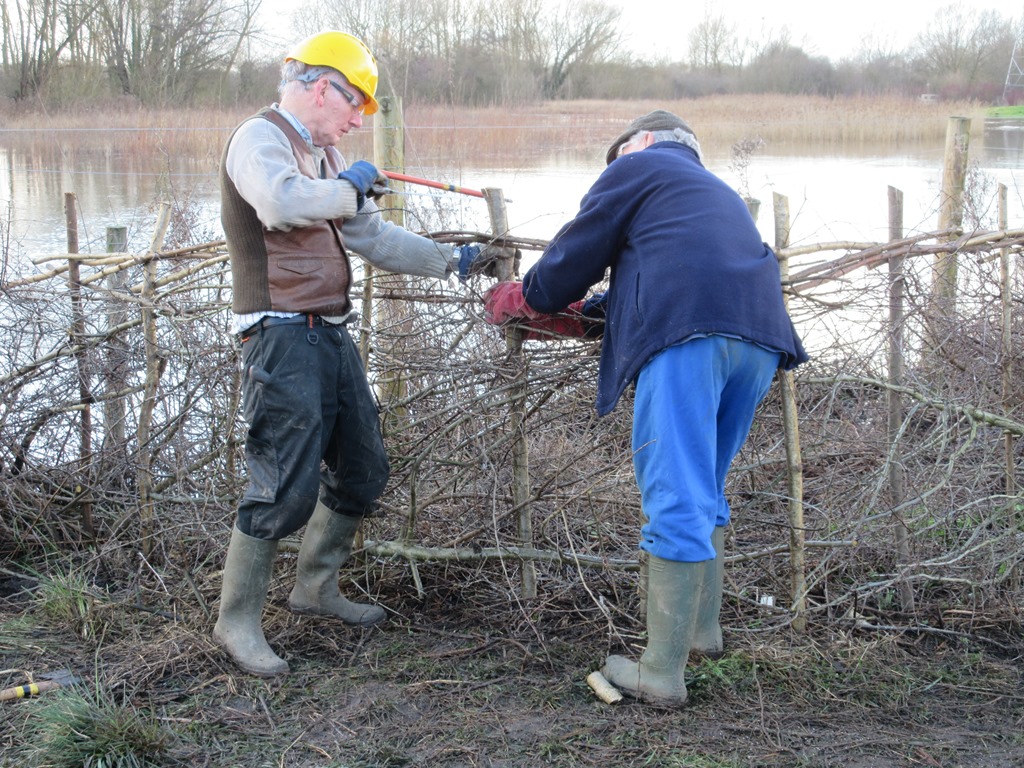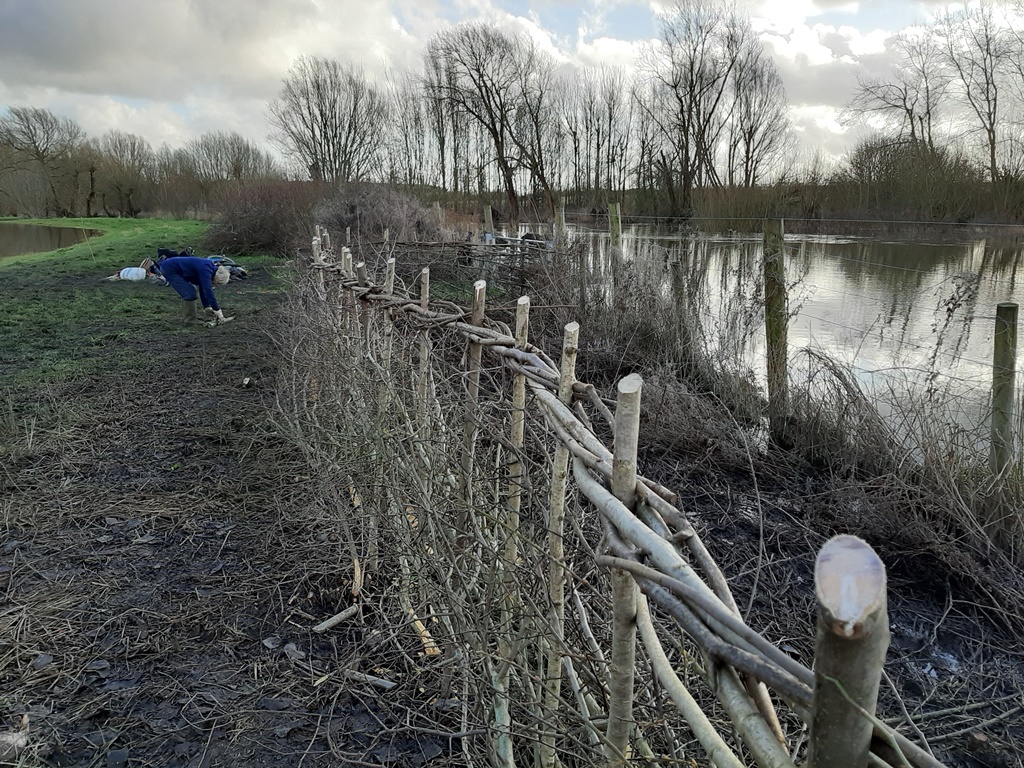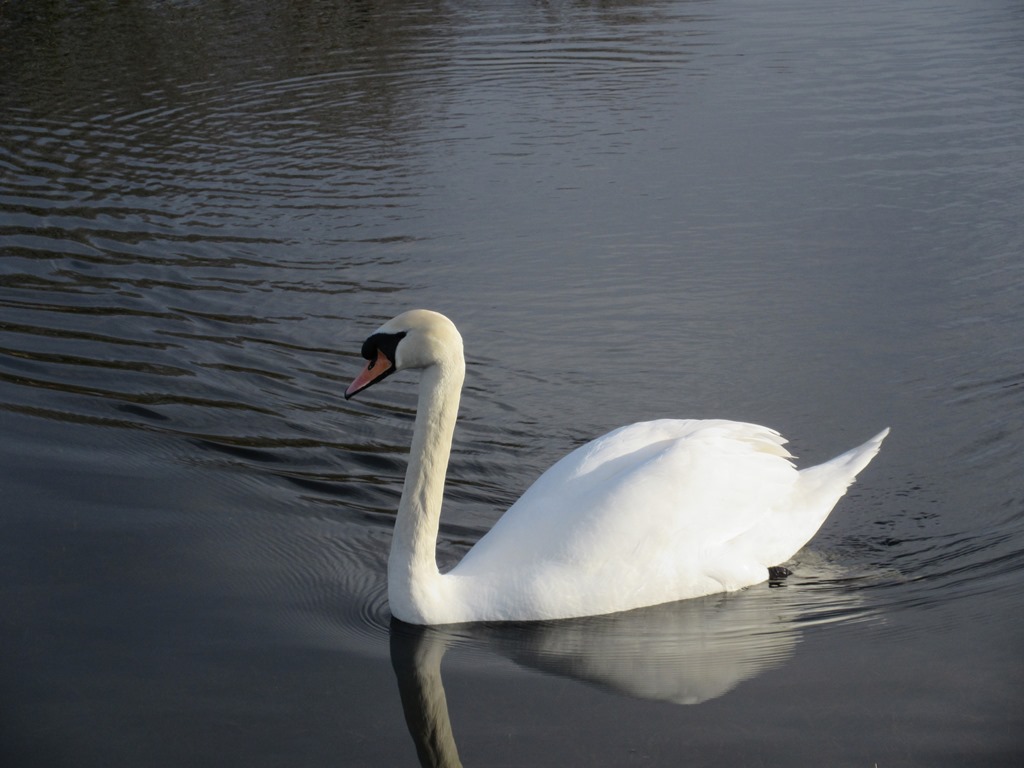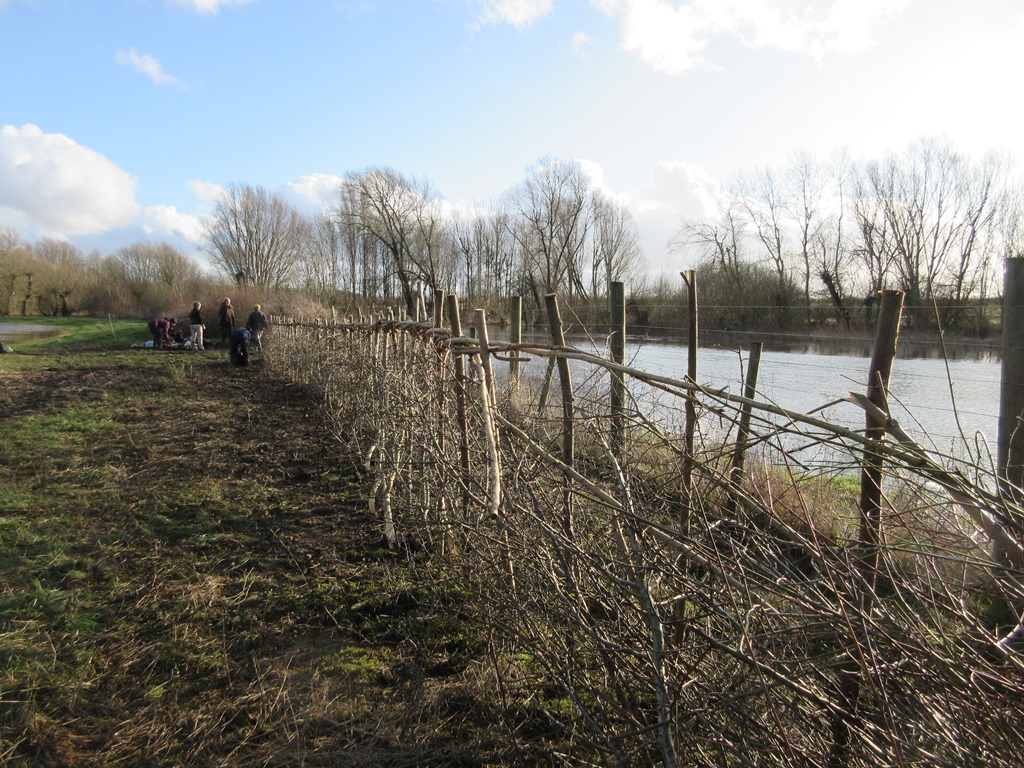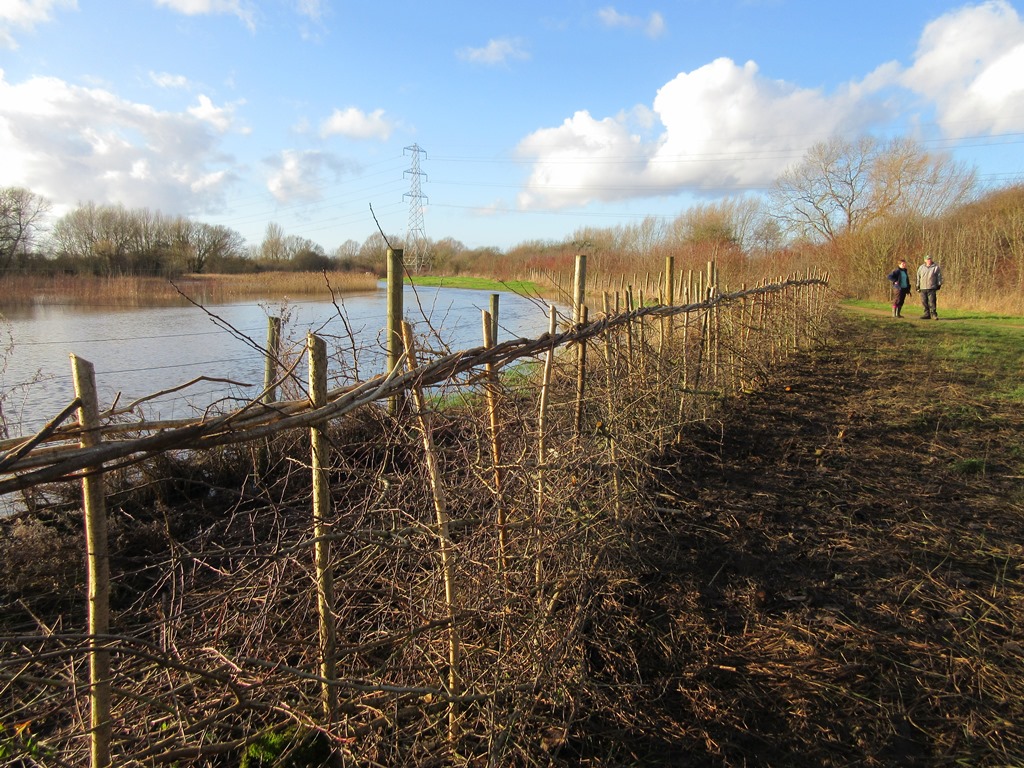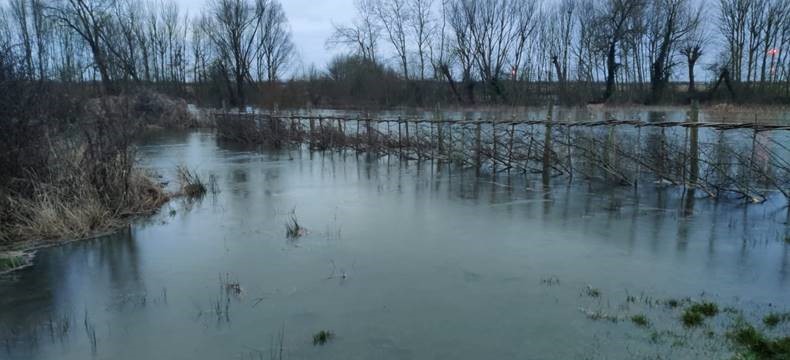 After further overnight rain, by the following day the hedge was no longer accessible. The work is due to resume in February, if the water has receded!
Updated: Friday, 17th January 2020
Photographs: Alan Stevens; Giles Sutton; John Lerpiniere