CRoW (Conserve Reading on Wednesdays)
Wednesday, 20th November 2019
Stanlake Meadow Copse, Twyford ~ Path creation and woodland management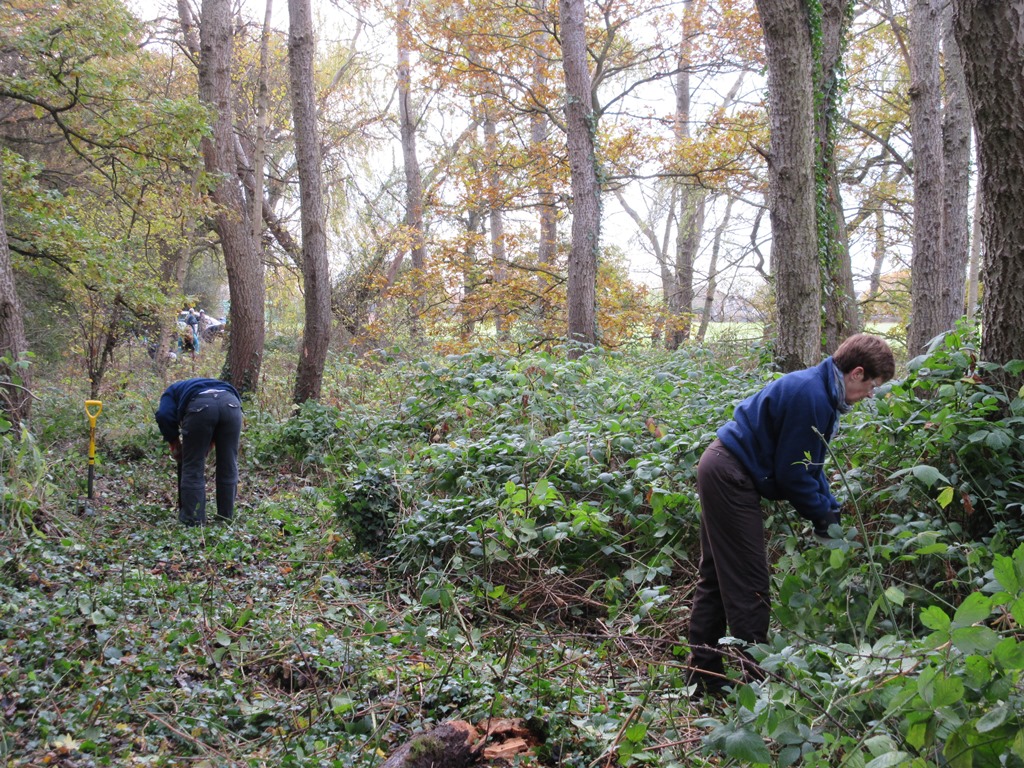 Our first visit to the copse, a small triangular area of woodland located next to Stanlake Meadow Recreation Ground, bounded by the Meadow, Stanlake Lane and on the third side by a private house and the railway.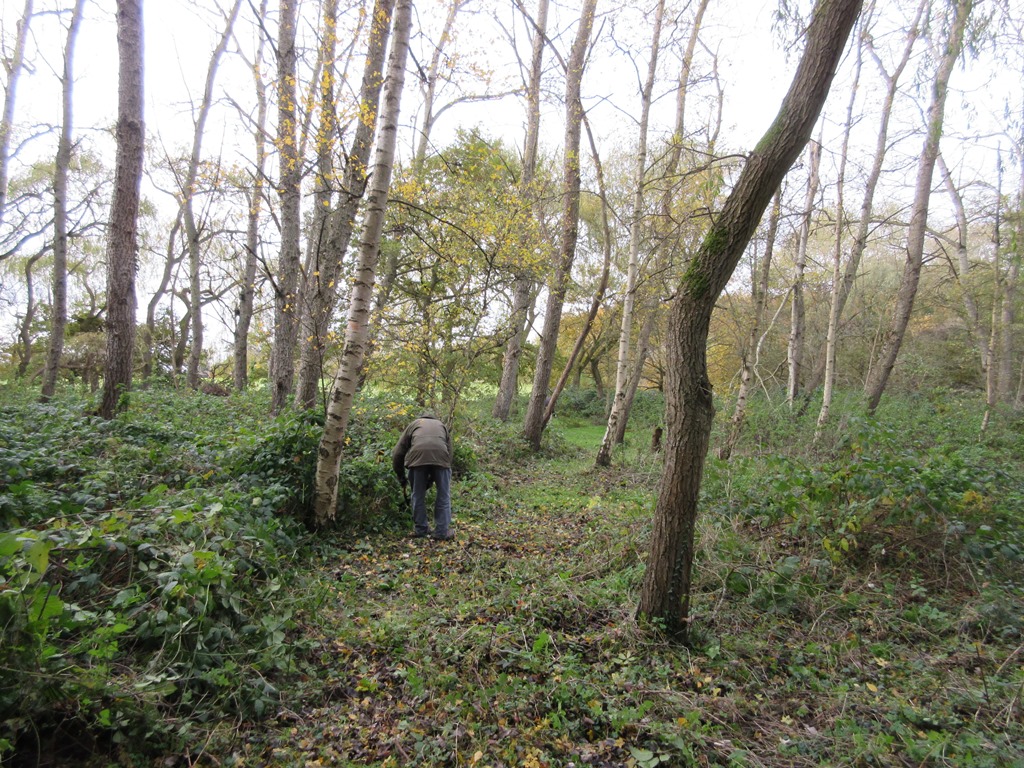 The intention was to create paths allowing those walking in the meadow to also enjoy the woodland.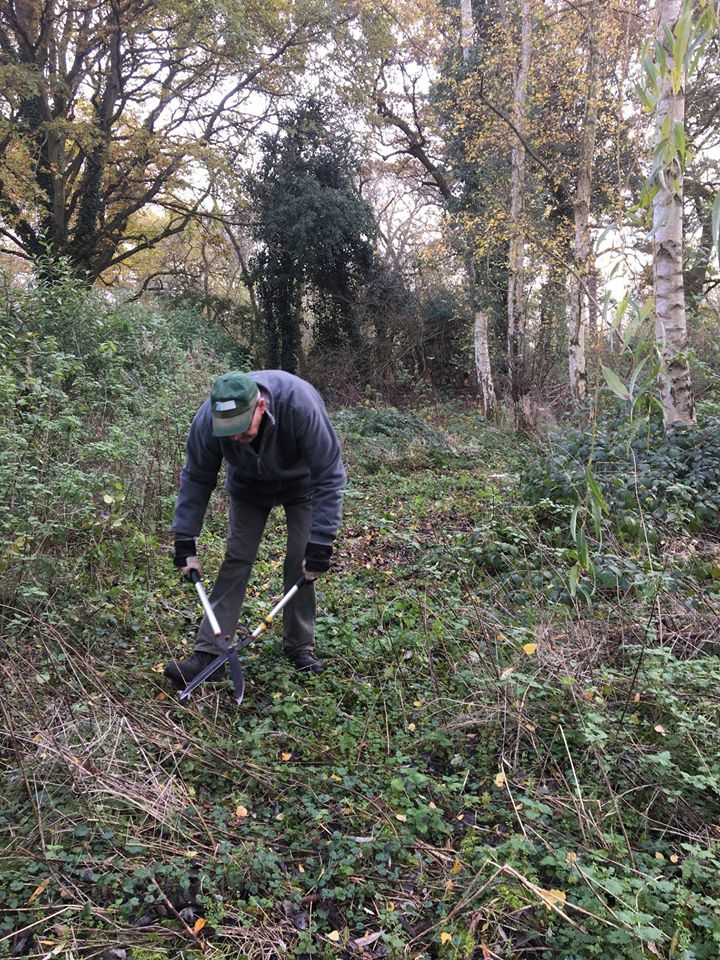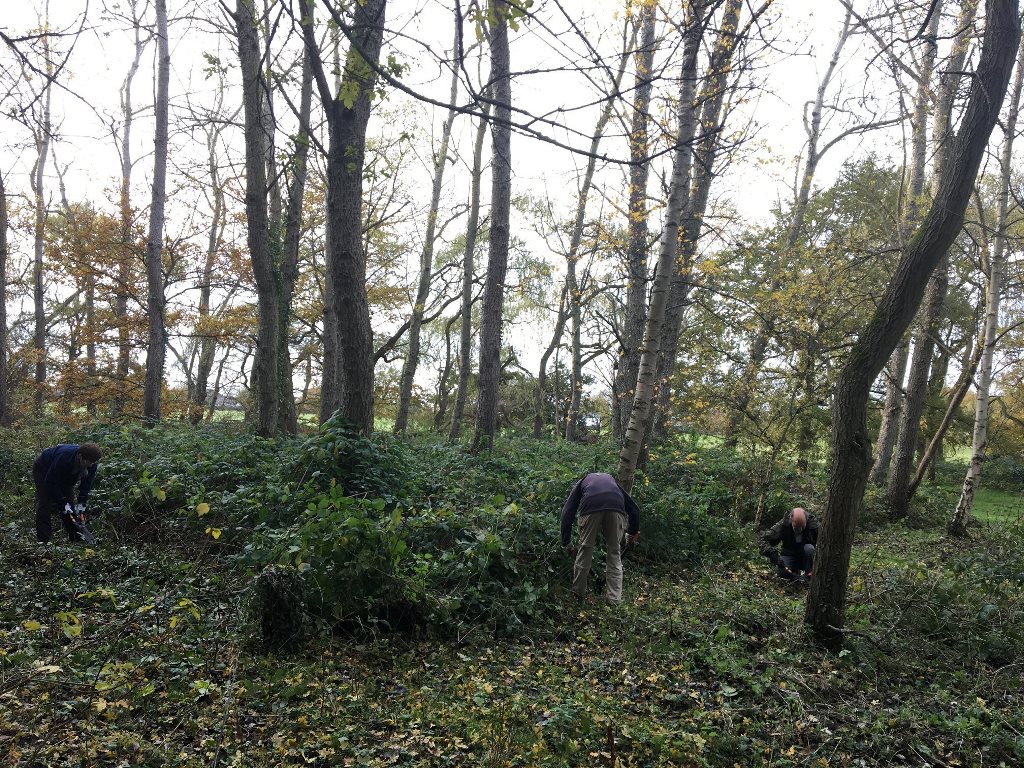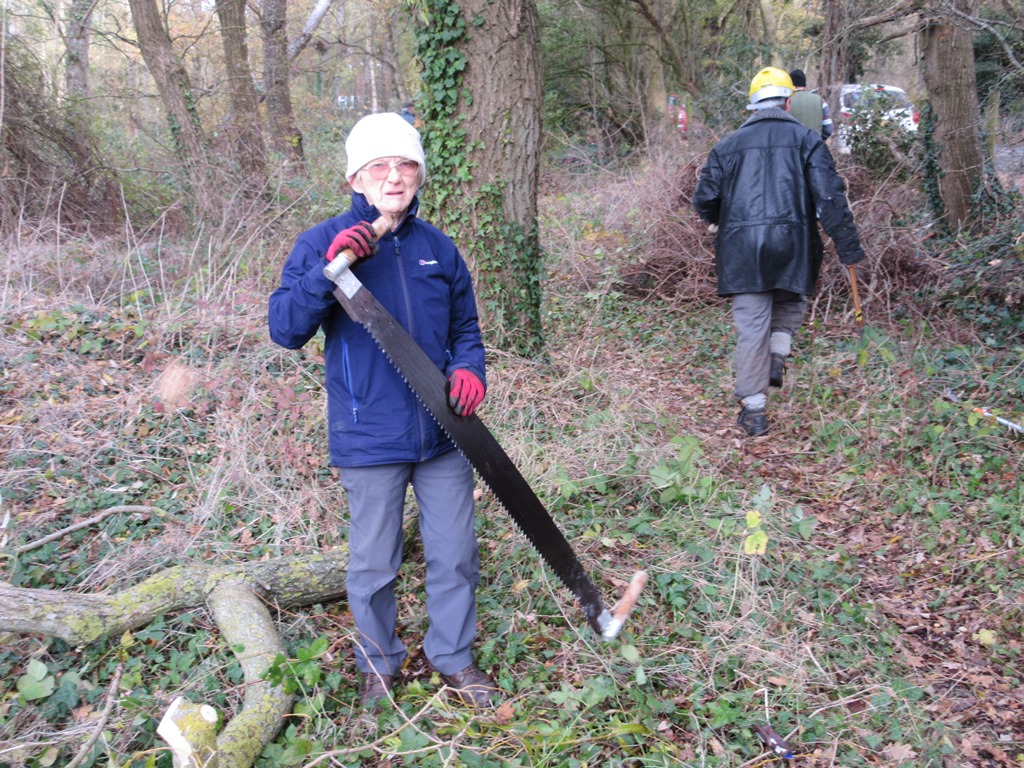 A slightly larger saw than those we normally deploy, .....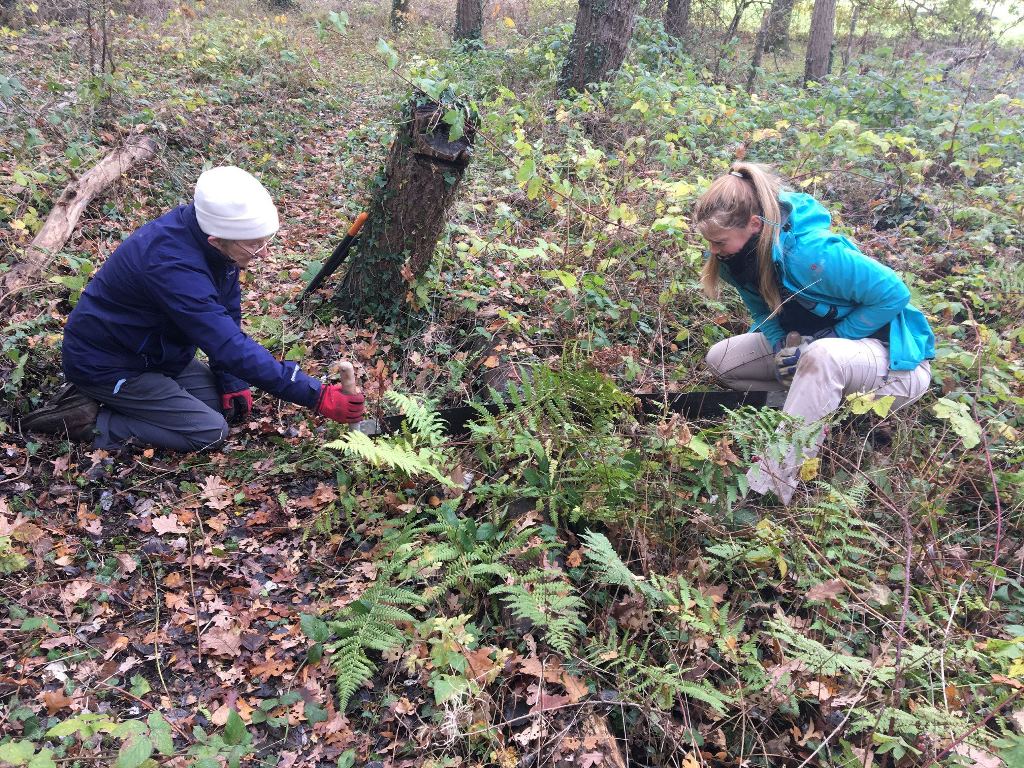 ..... useful for cut fallen trees .....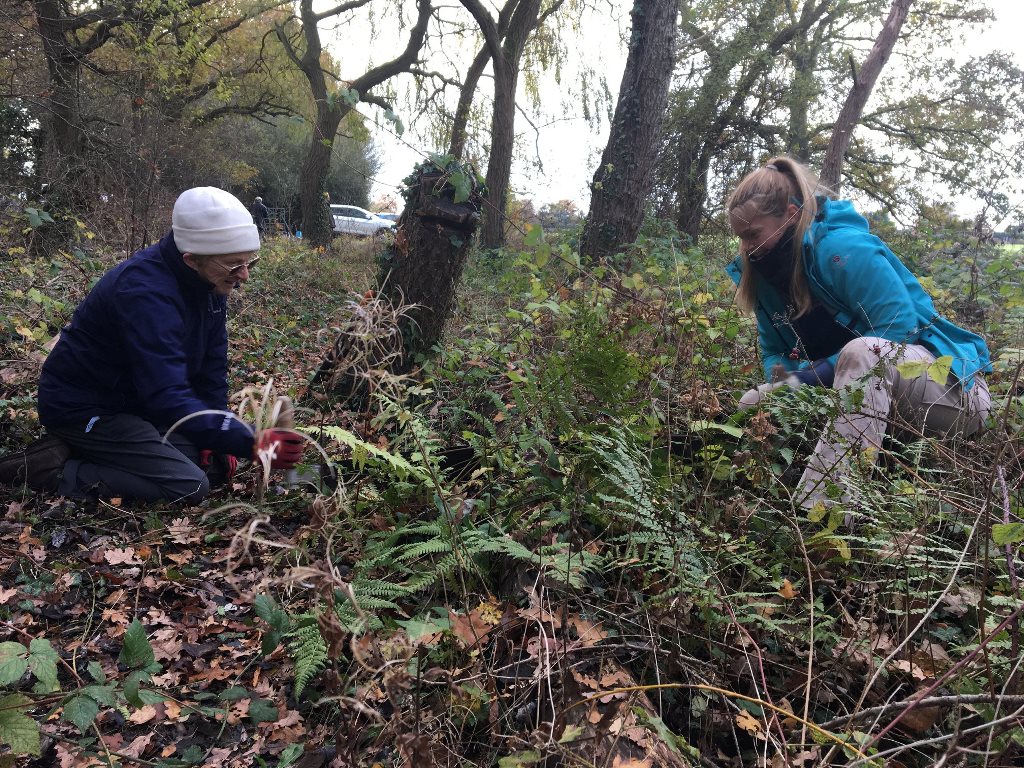 ..... allowing the logs to be used to define the path.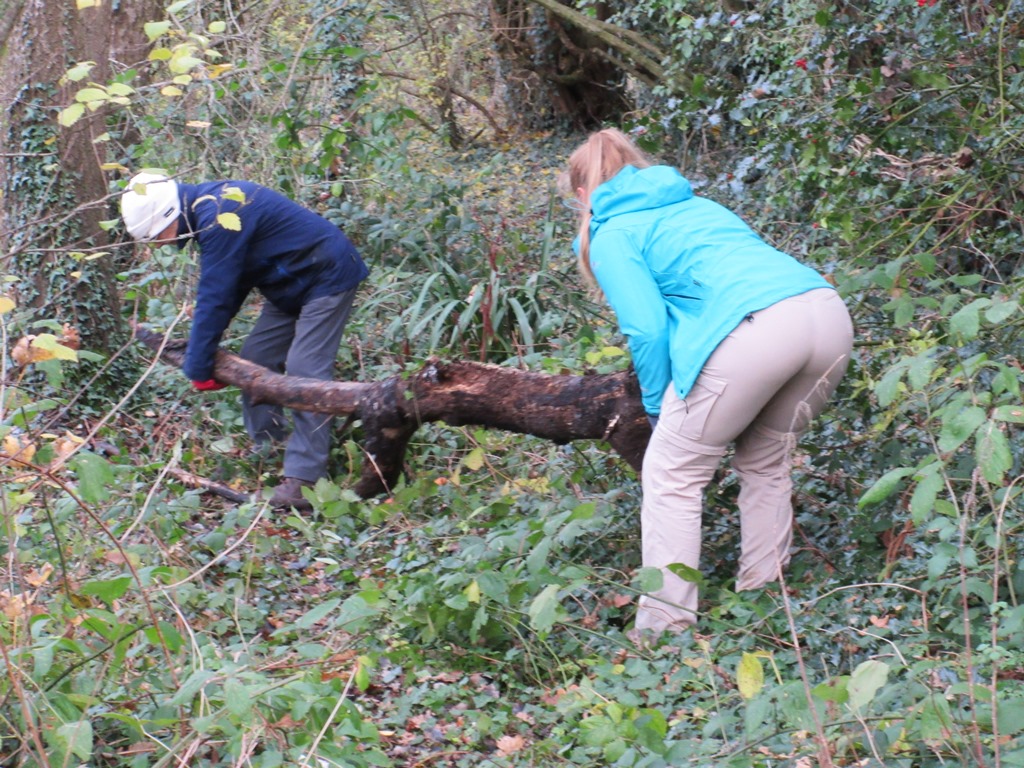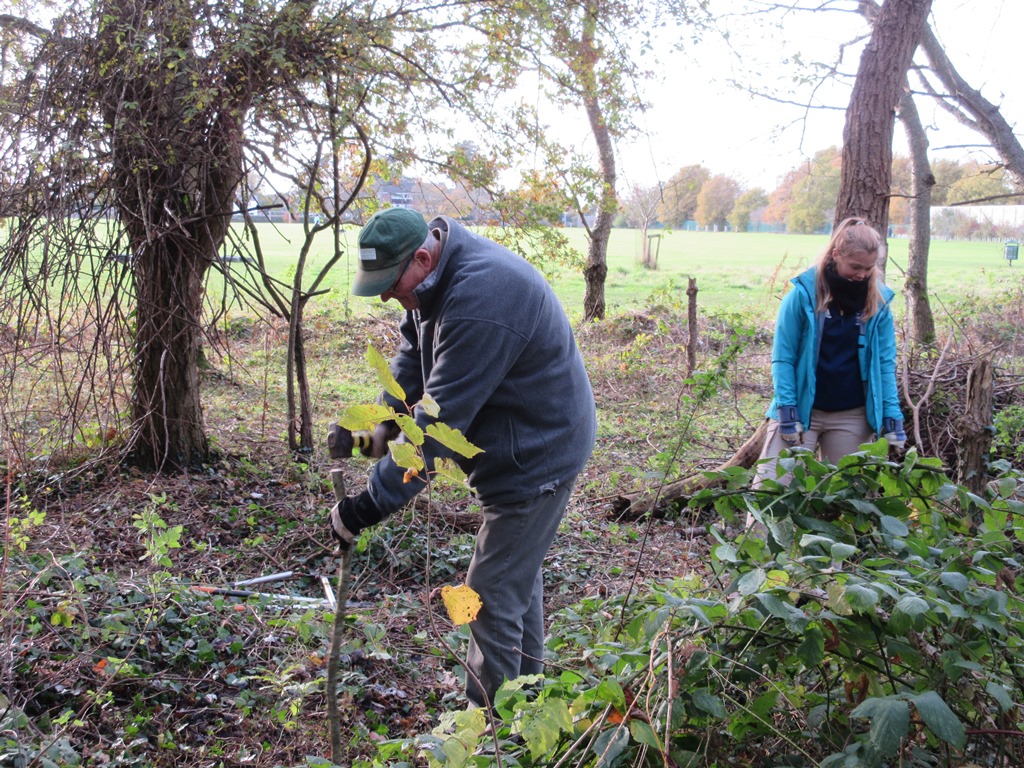 Saplings such as those of oak and cherry were marked as it is hoped they will eventually replace at least some of the poplar which currently dominates much of the woodland.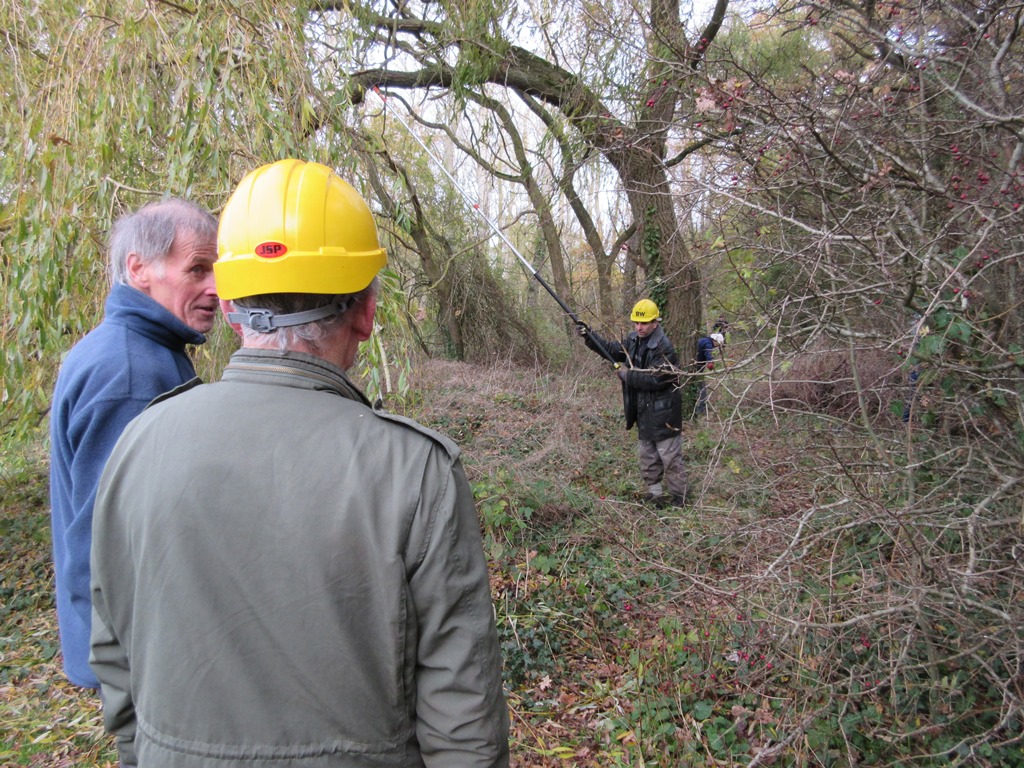 The drooping branches of the weeping willows and oaks along the meadow's edge were cut back .....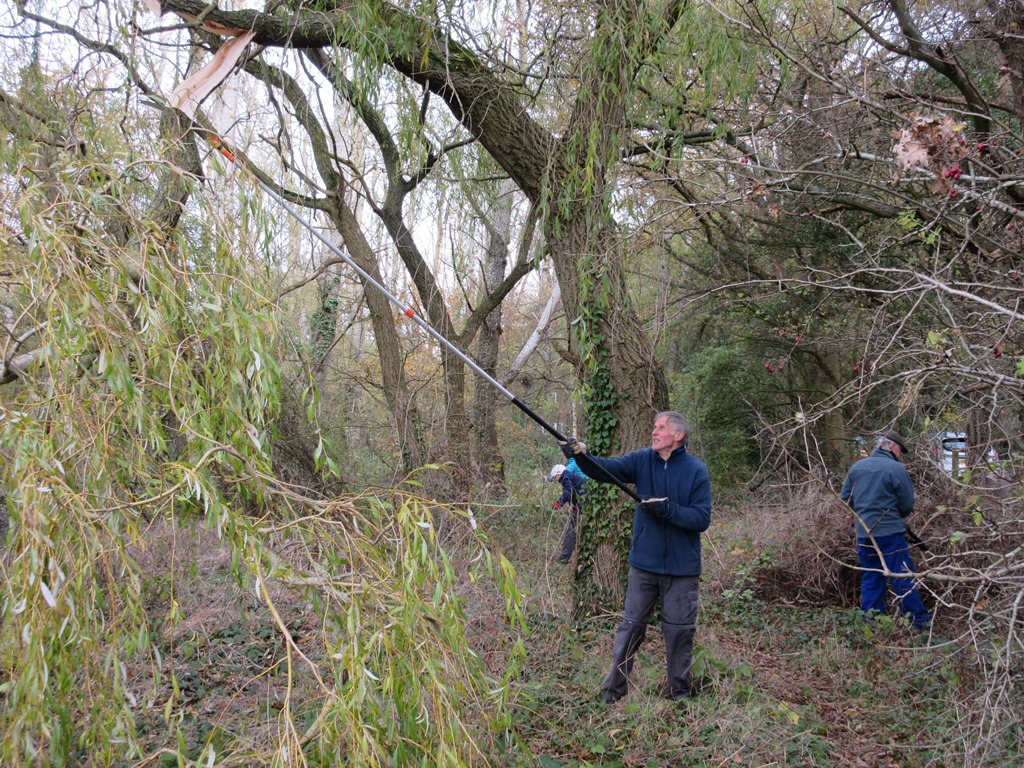 ..... allowing more light into the copse, .....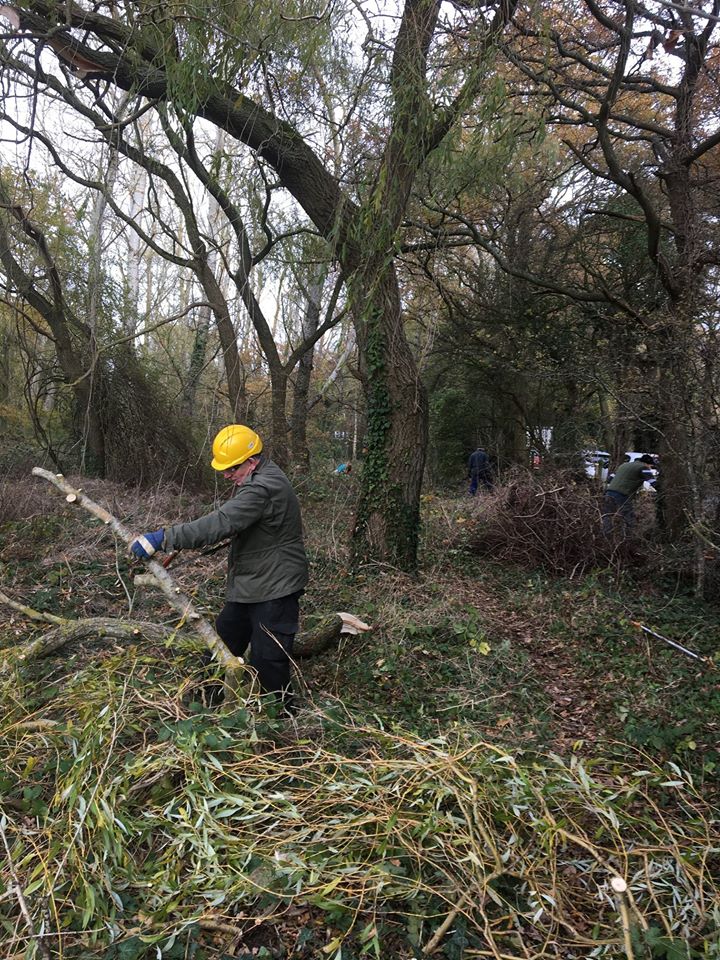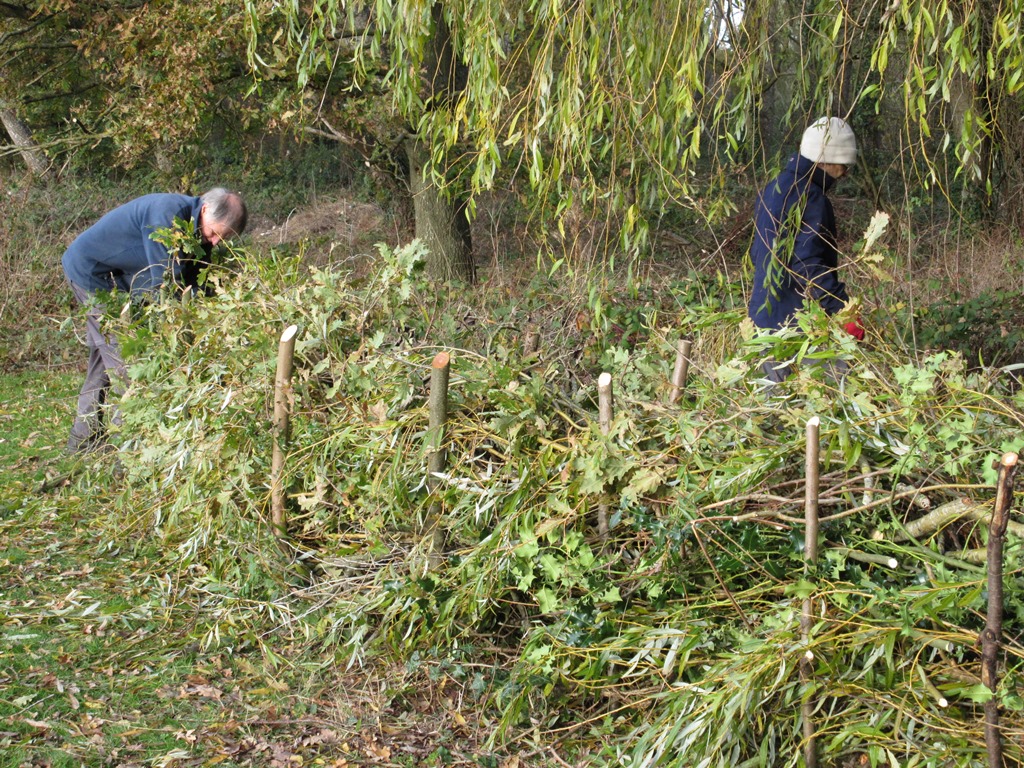 ..... the arising being used to create a dead hedge .....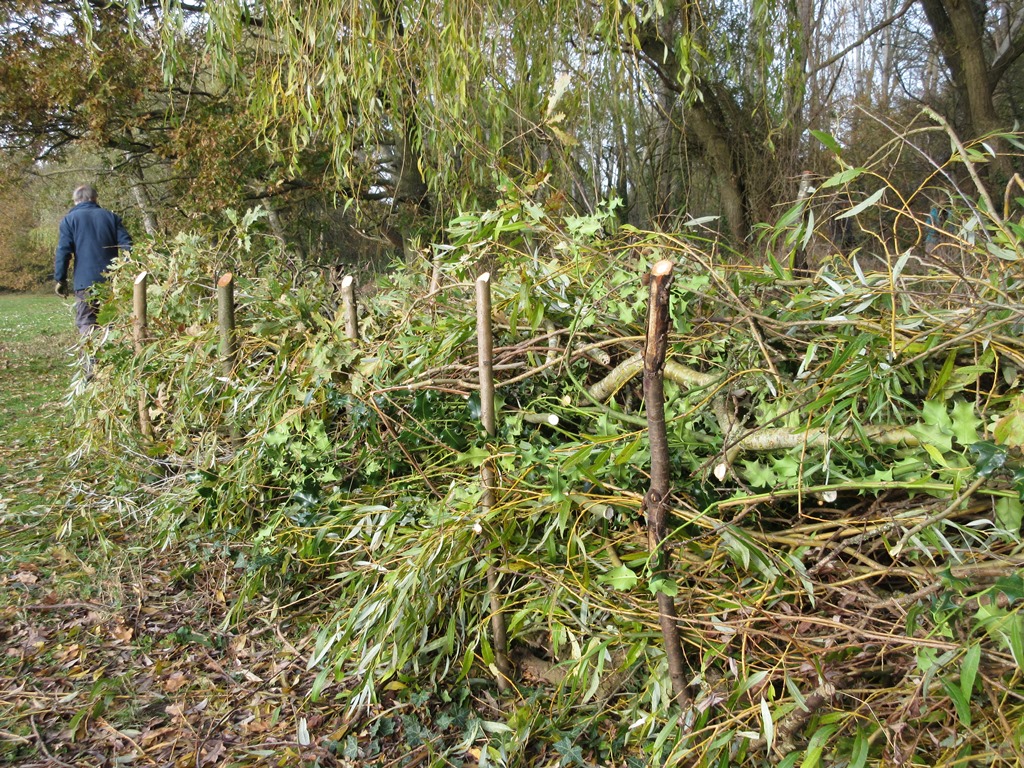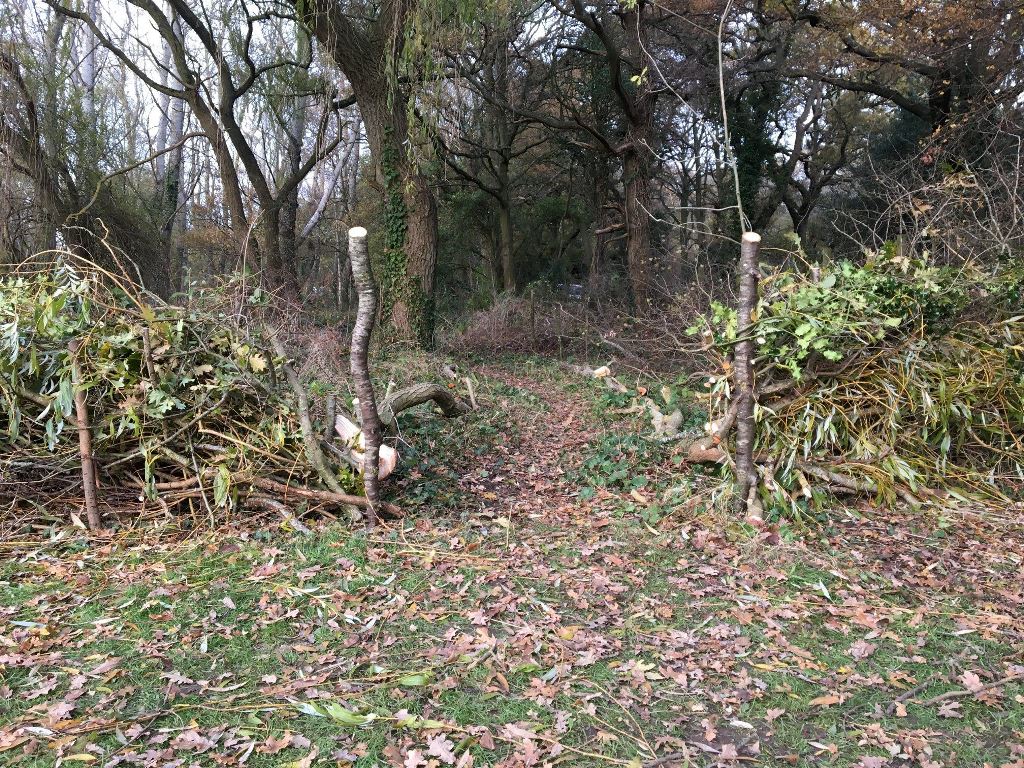 ..... emphasizing the path entrance.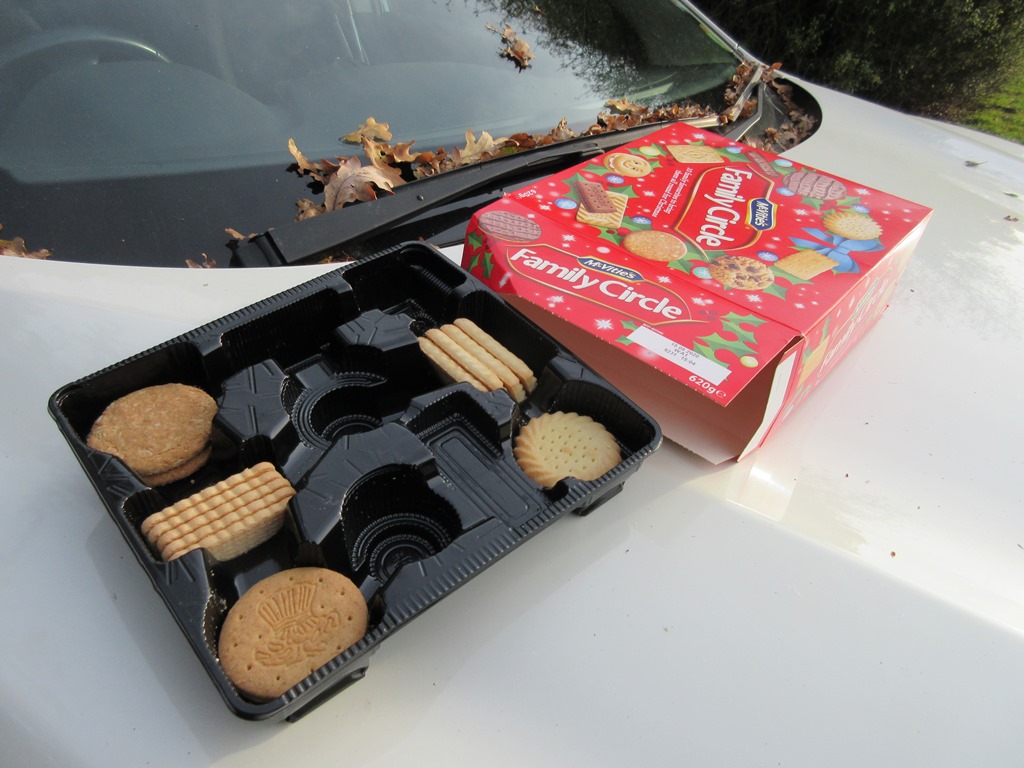 Kindly provided by the parish council for coffee and sufficing as lunch for one volunteer who prefers to remain nameless.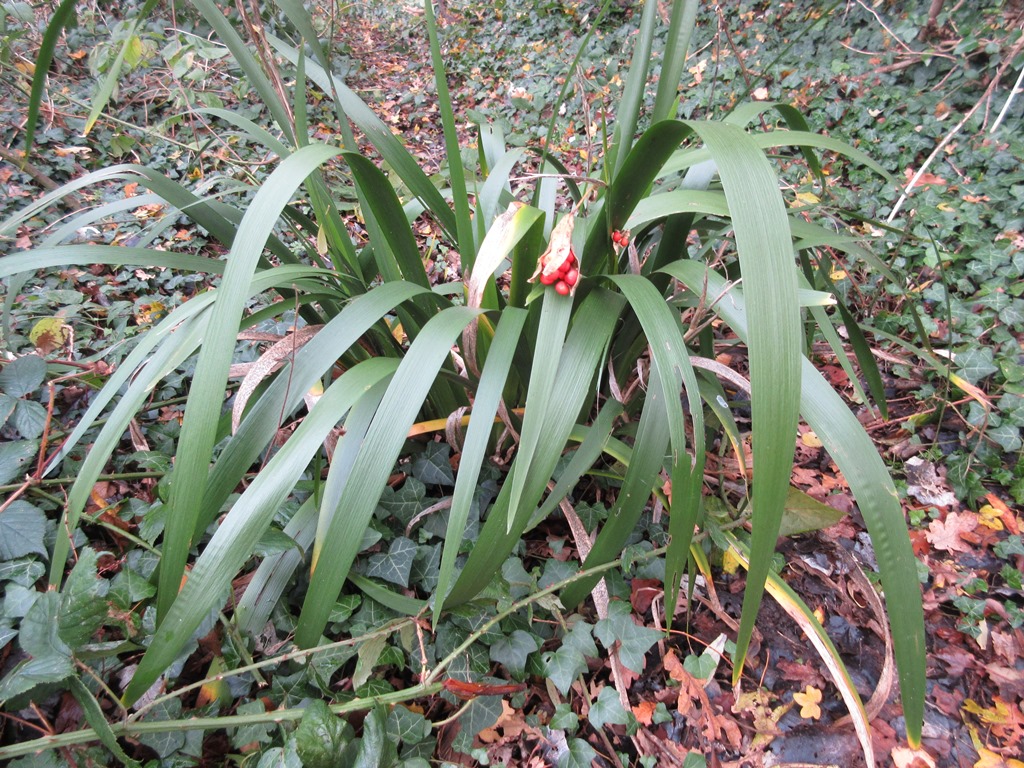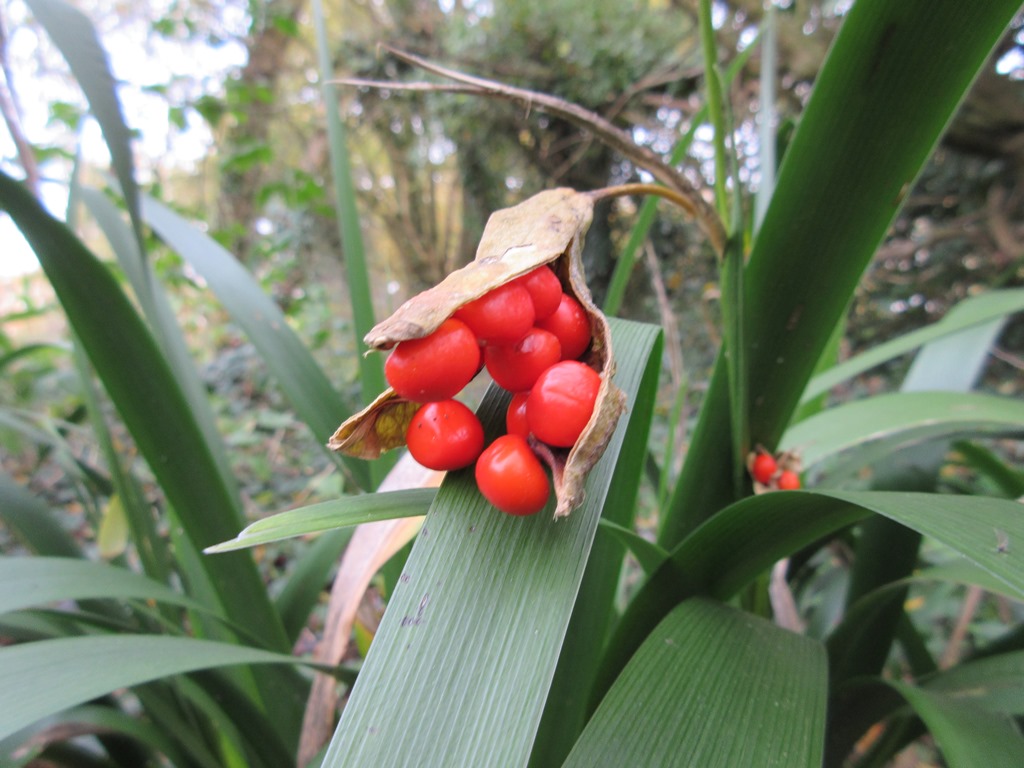 Stinking Iris or Gladdon, a relatively uncommon plant found in the copse. Once used as a herbal purgative, at least some parts of the plant are poisonous. Its name derives from the unusual smell of its crushed leaves said to resemble that of decaying beef. The brightly coloured seeds remain throughout the autumn and winter into the spring and were used by the Victorians as Christmas decorations.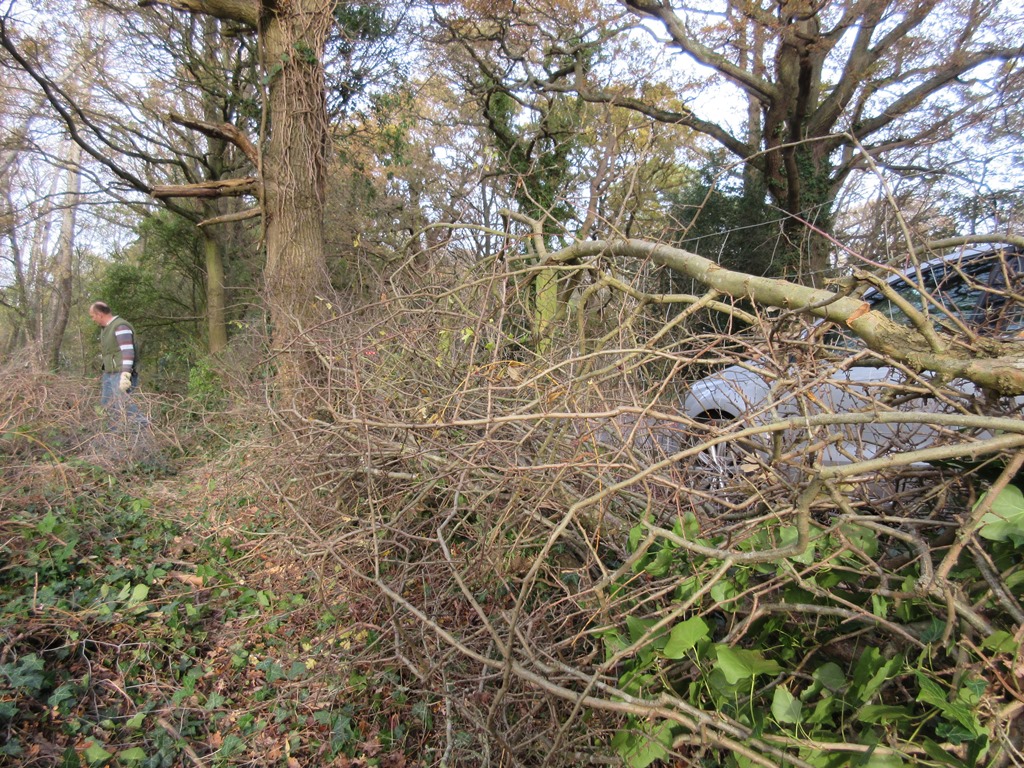 Part of the sparse roadside hedge was laid.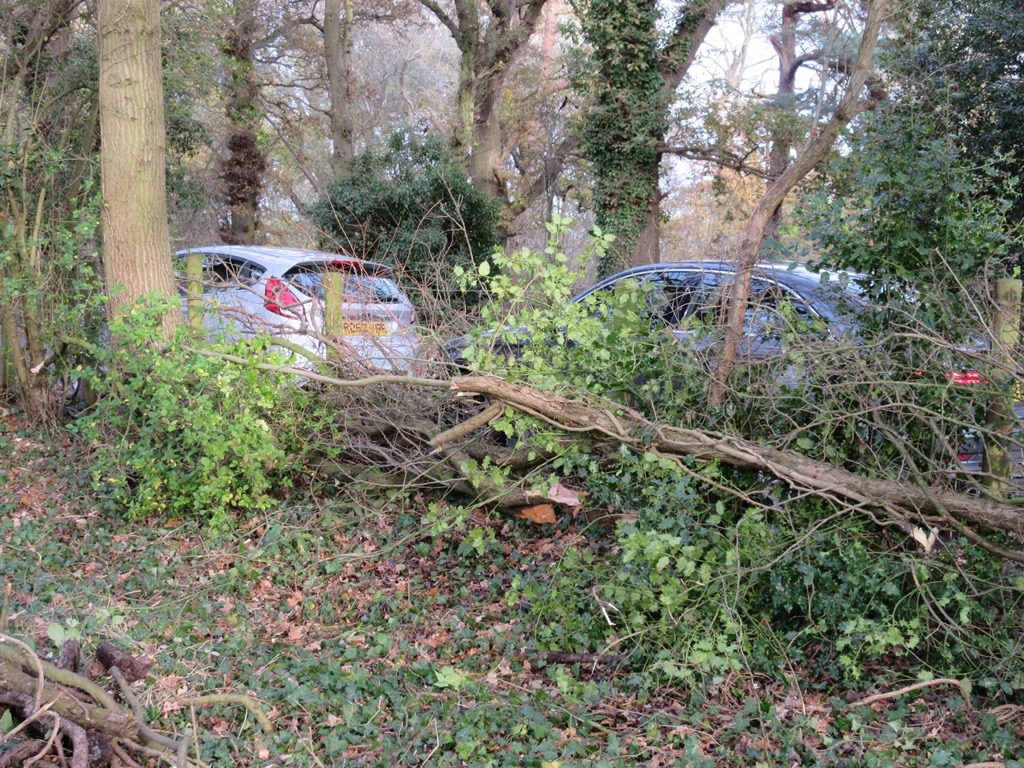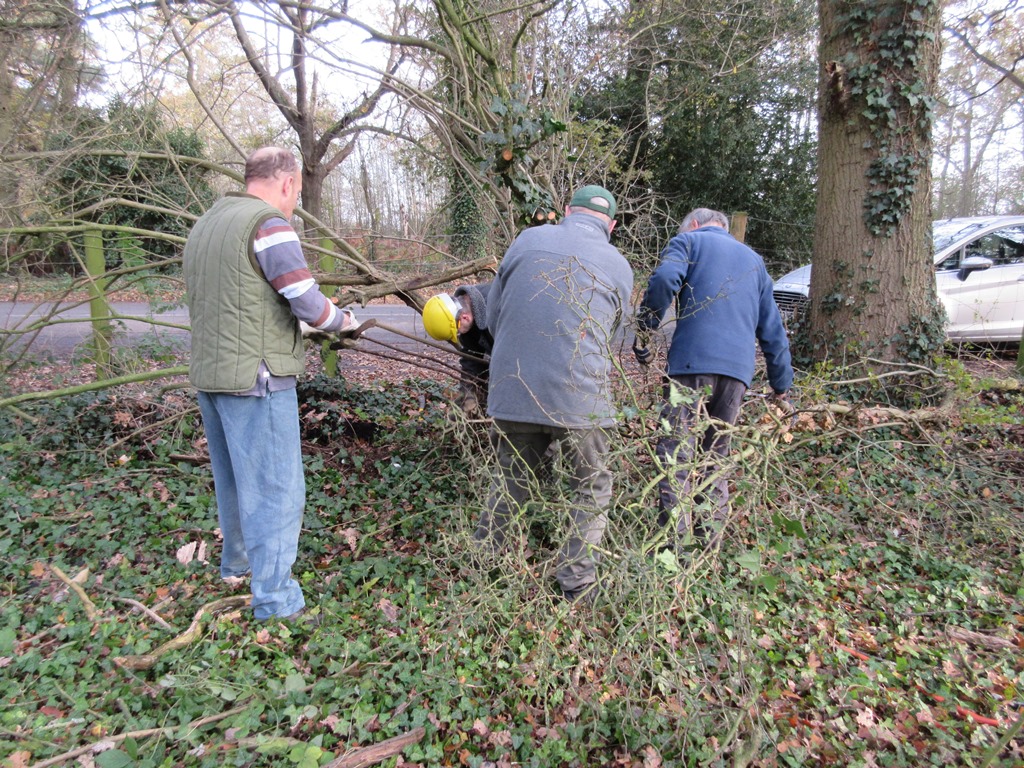 A final moment of enthusiasm when as the task drew to a close, the rusting remains of some railings or possible a gate were hauled from the undergrowth where they had become buried.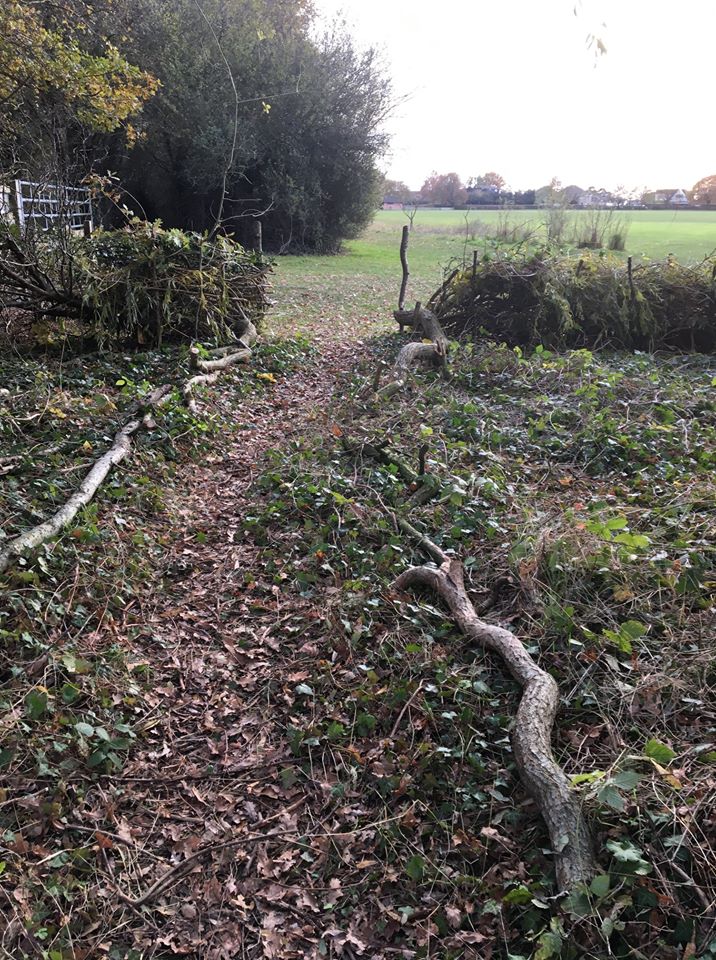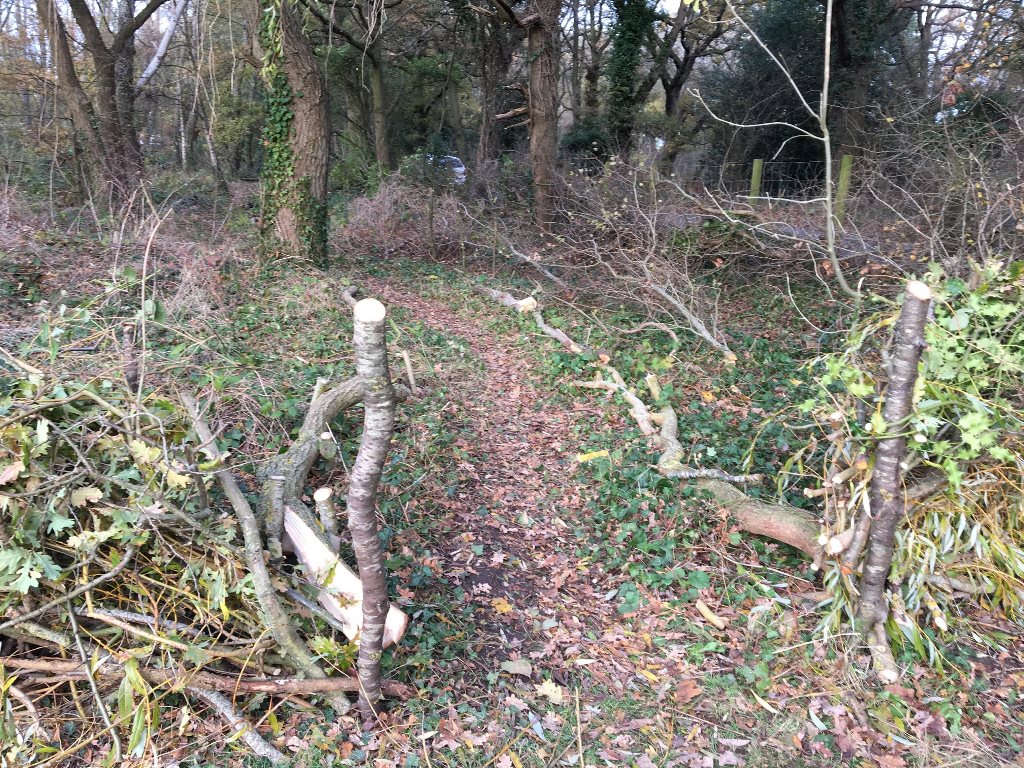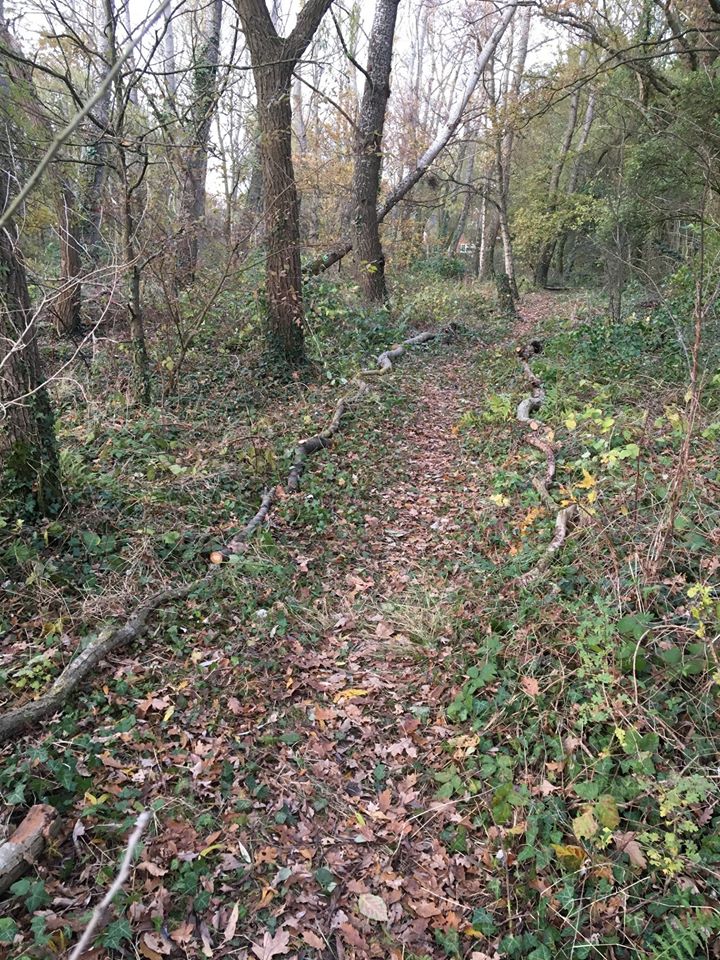 Our thanks to Twyford Parish Council for providing us with this task, the biscuits and the best of the photographs!
Updated: Sunday, 24th November 2019
Photographs: Alan Stevens; Twyford Parish Council