Saturday, 22nd May 2021
Caversham Court ~ Bean Pole Day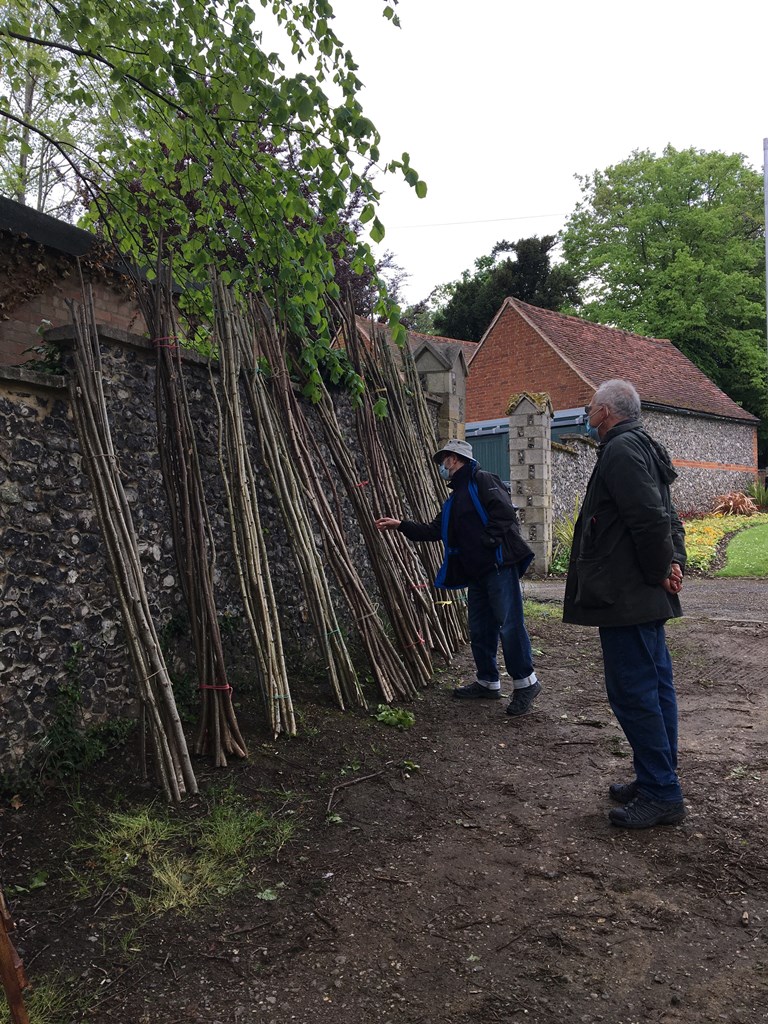 This much delayed event was finally able to go ahead with the usual mix of local organisations joining us.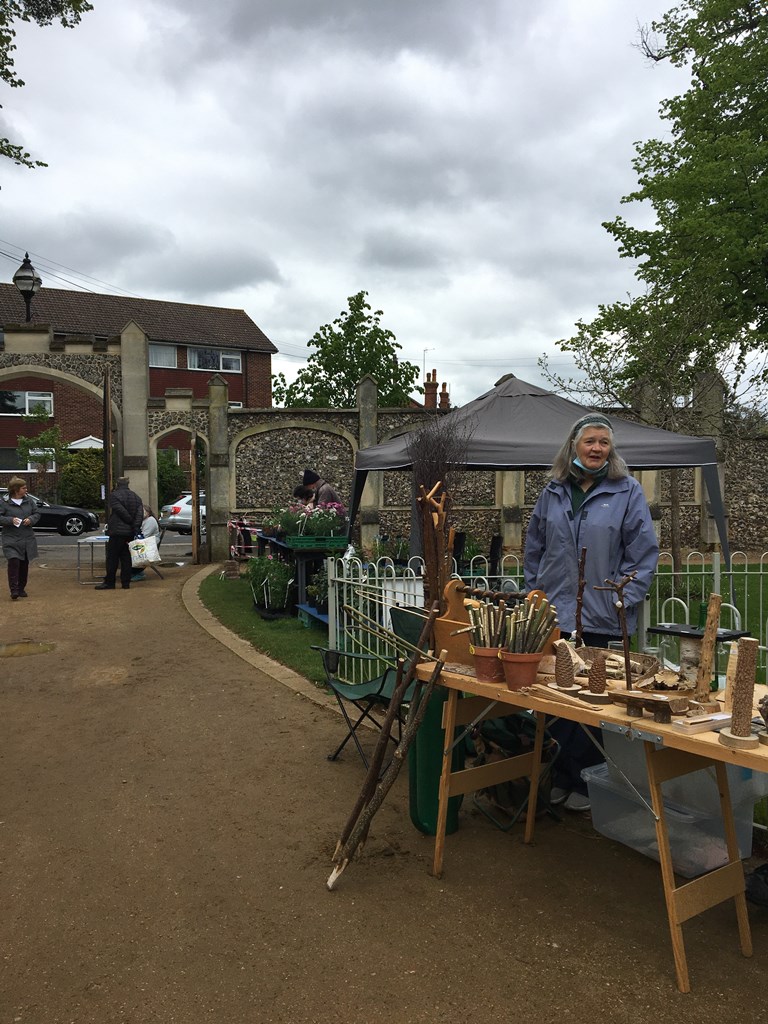 Even the weather was kind, the rain, hail and thunder of recent days thankfully absent, although the skies remained predominantly grey and in keeping with the time of year when the event is normally held, the temperature was reminiscent of mid-April.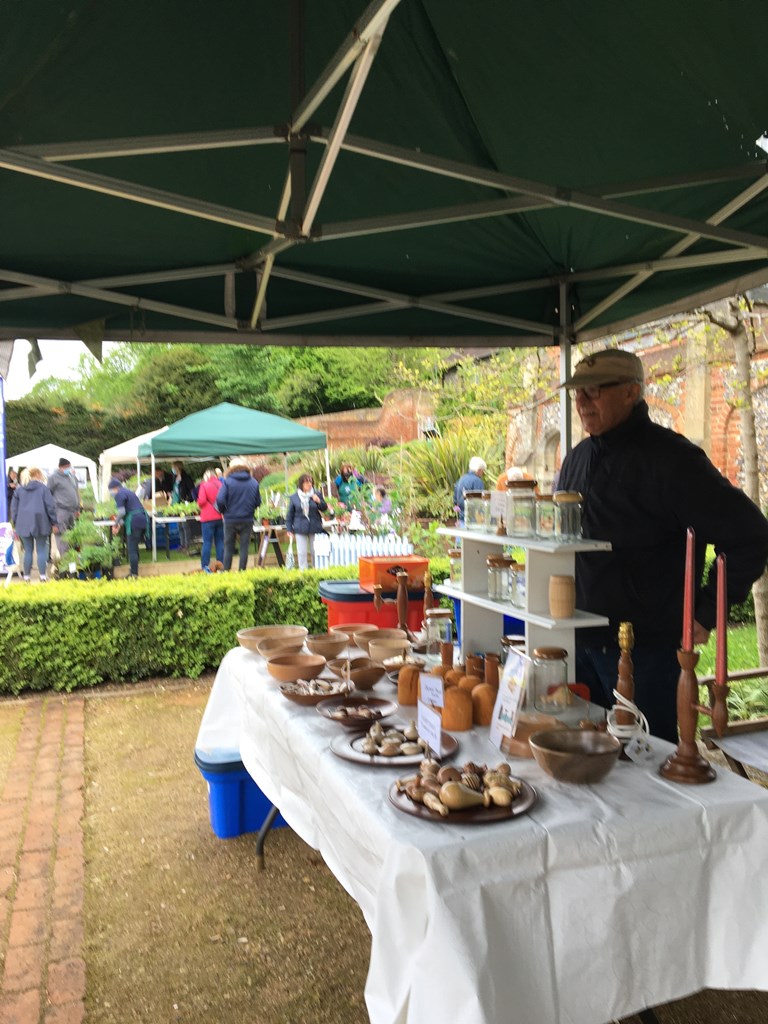 Bean poles, pea sticks, vegetable and flower plants, local honey and reconditioned tools were all to be found along with other items such as this beautiful assortment of wooden objects created by a local wood turner.

Our thanks to all who supported the event.
Updated: Sunday, 23rd May 2021
Photographs: Judith Oliver