CROW (Conserve Reading on Wednesdays)
Wednesday, 13th January 2016
Fobney Island Wetland Nature Reserve ~ Coppicing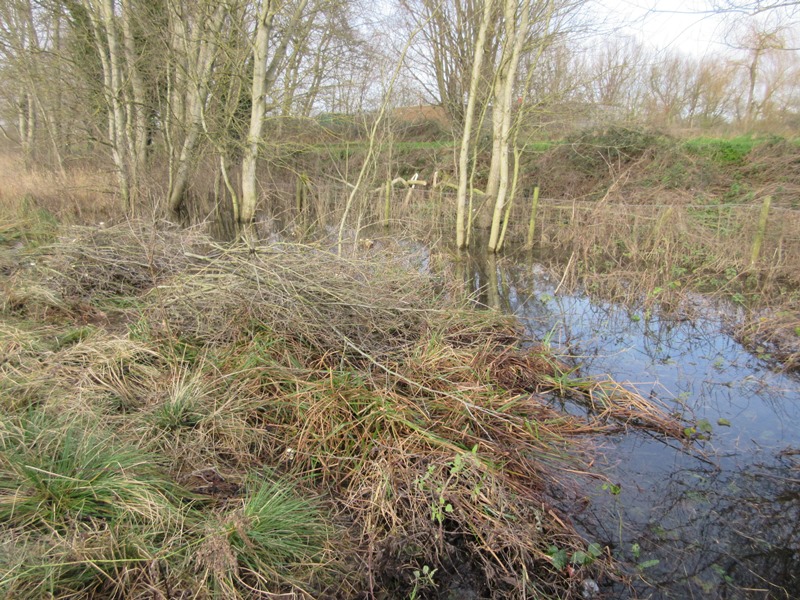 Our original plan to take out some of the taller trees and lay others along the site boundary adjacent to the canal towpath, was thwarted by the heavy rain at the start of week which left much of the area in which we were to work under water.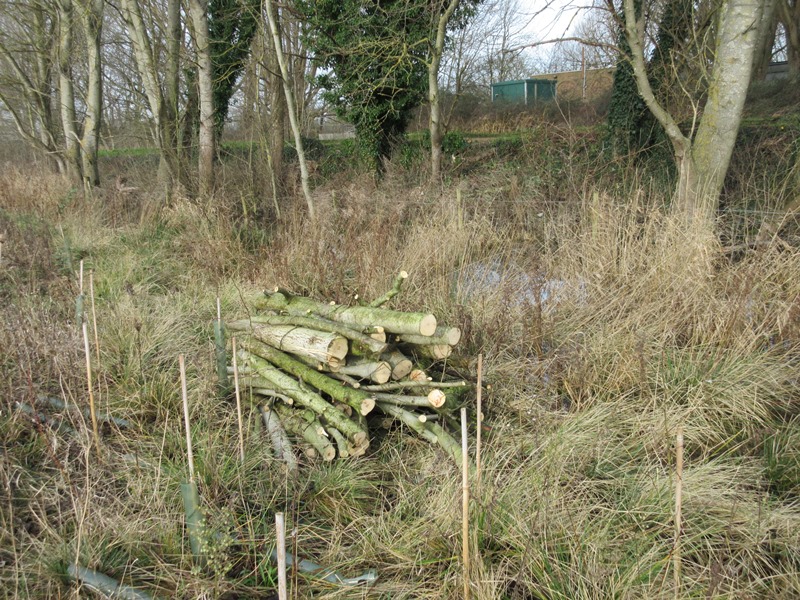 While a good start was made, by coffee time we had to admit defeat .....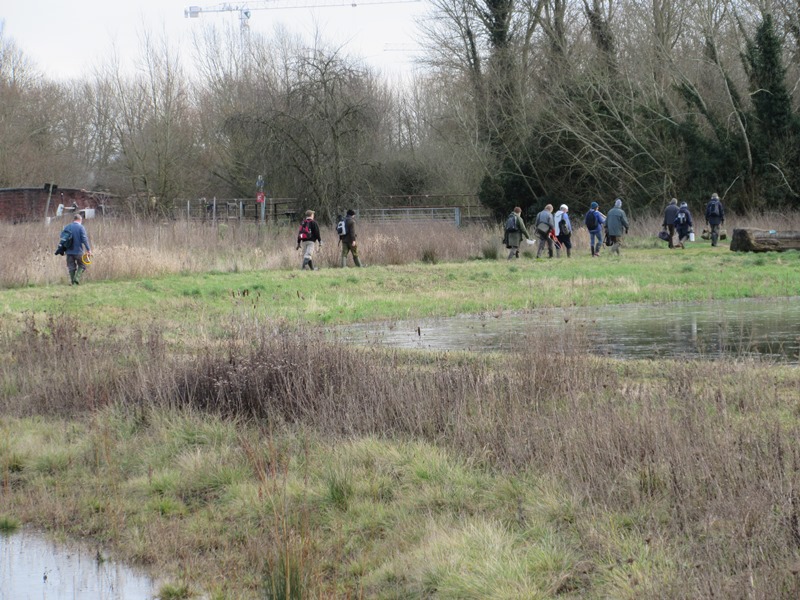 ..... and were soon heading off to the wooded area on the south side of the reserve for some coppicing .....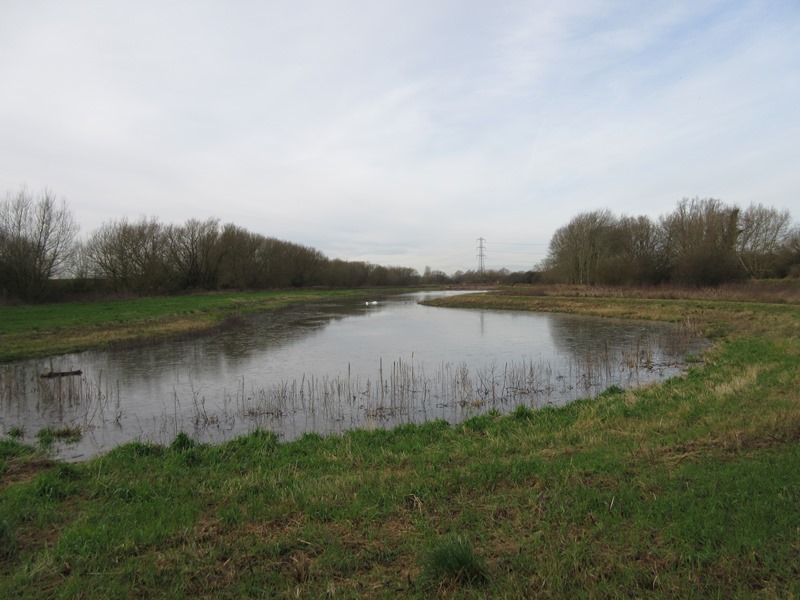 ..... leaving the wetland behind.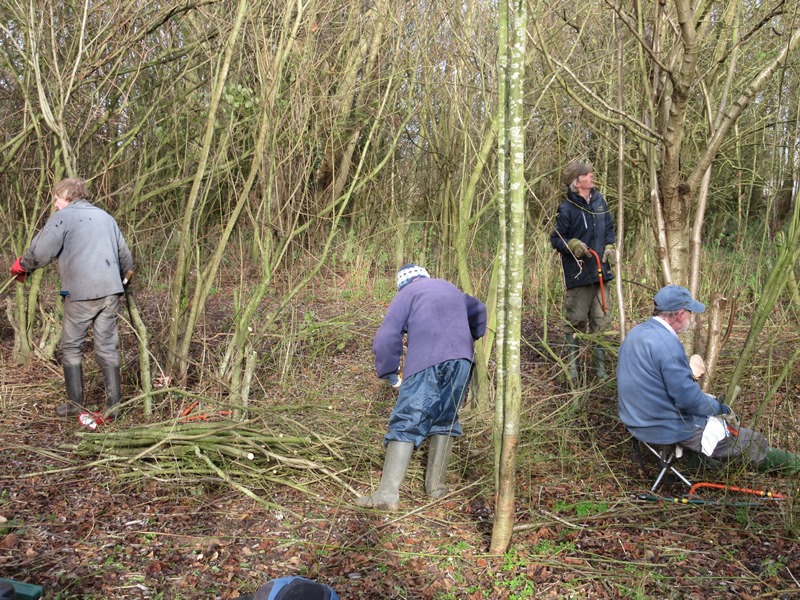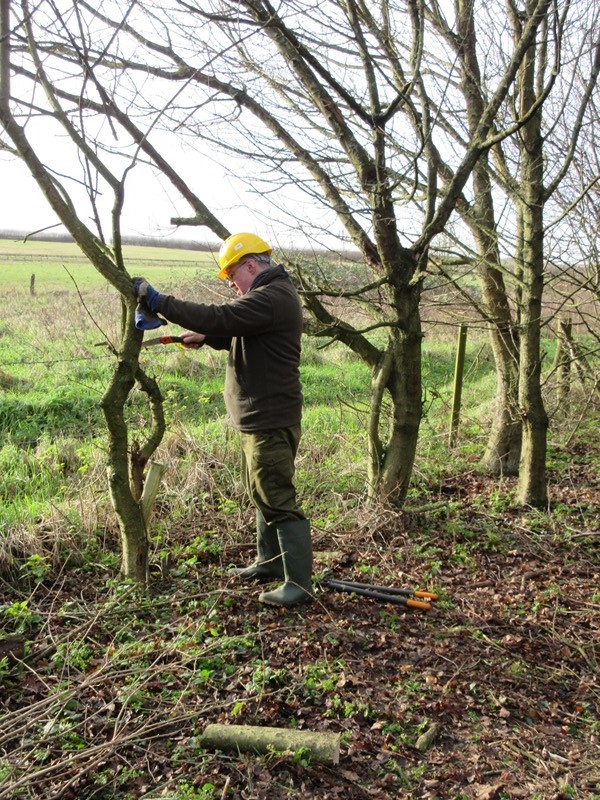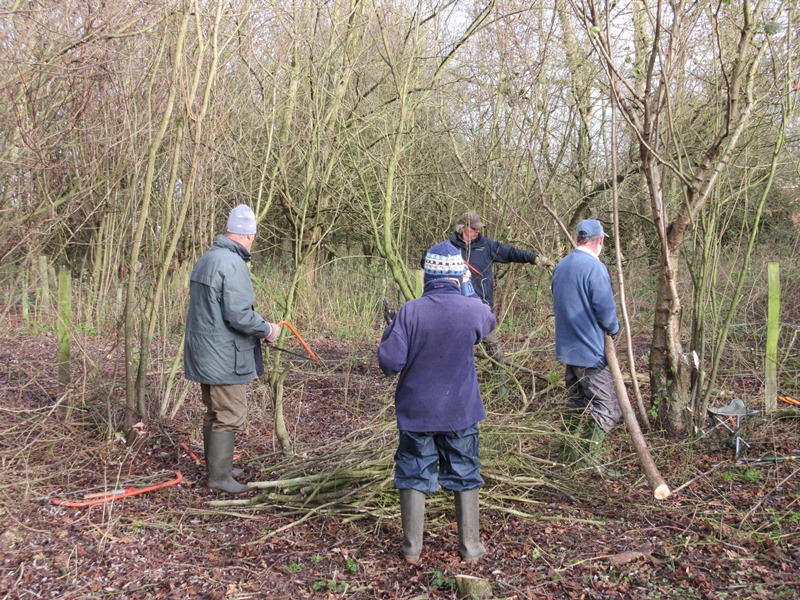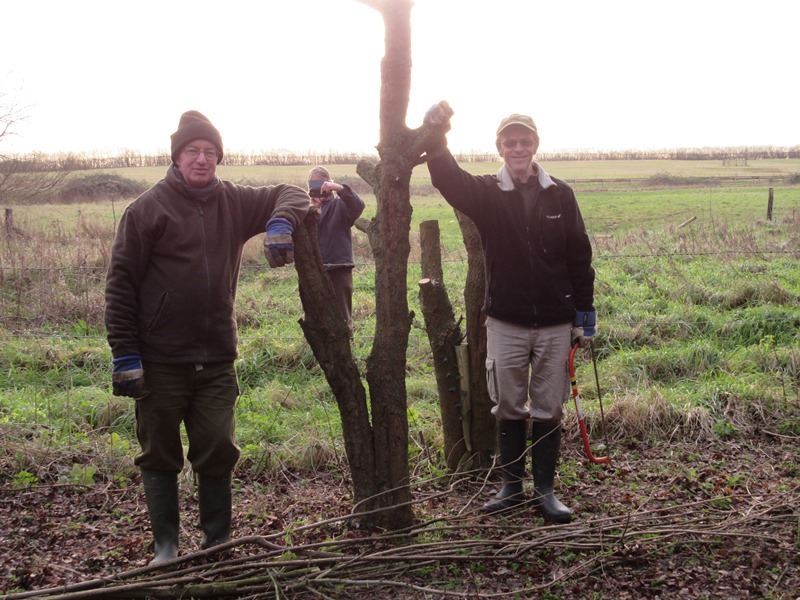 Despite the unpromising beginning it proved to be a productive day, with a good start made on creating a new coppice plot.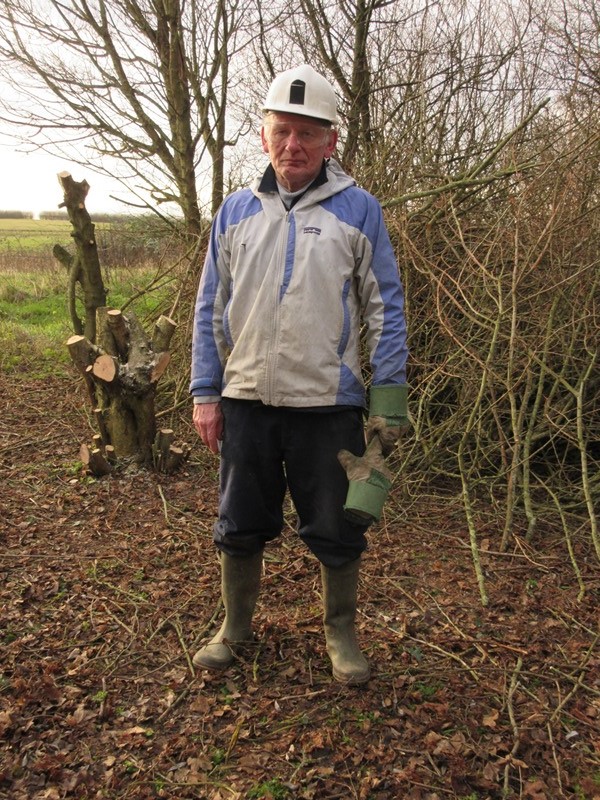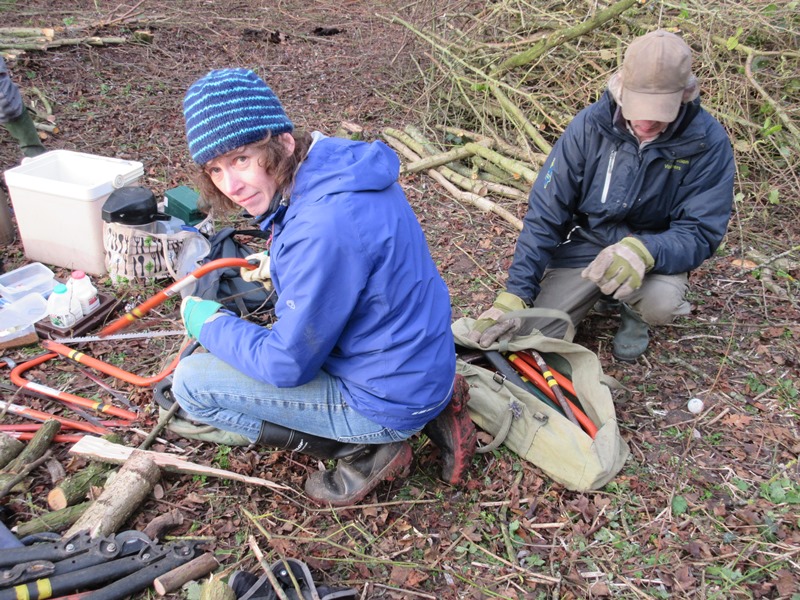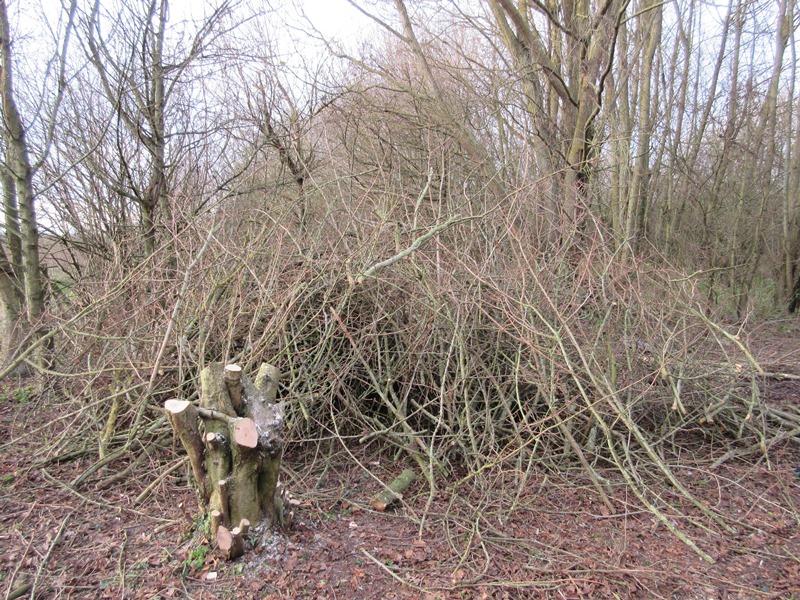 Indeed it was decided we would return the following week .....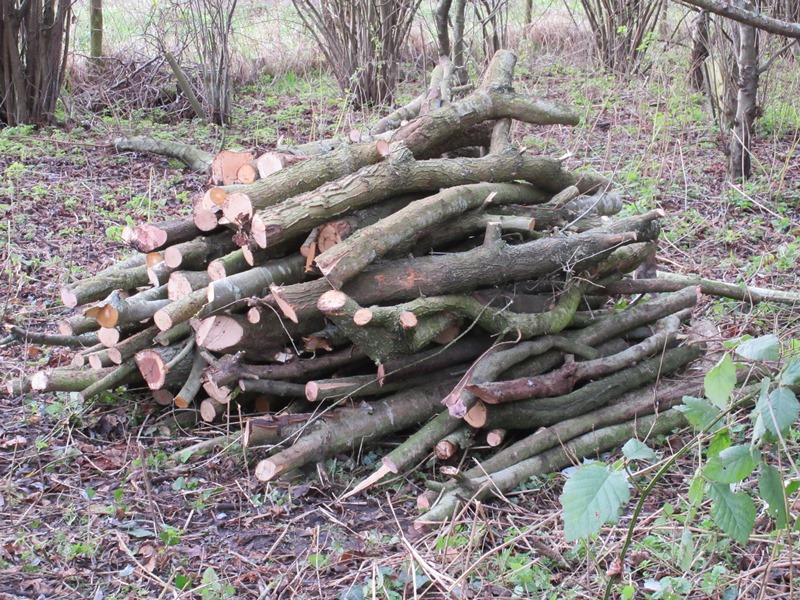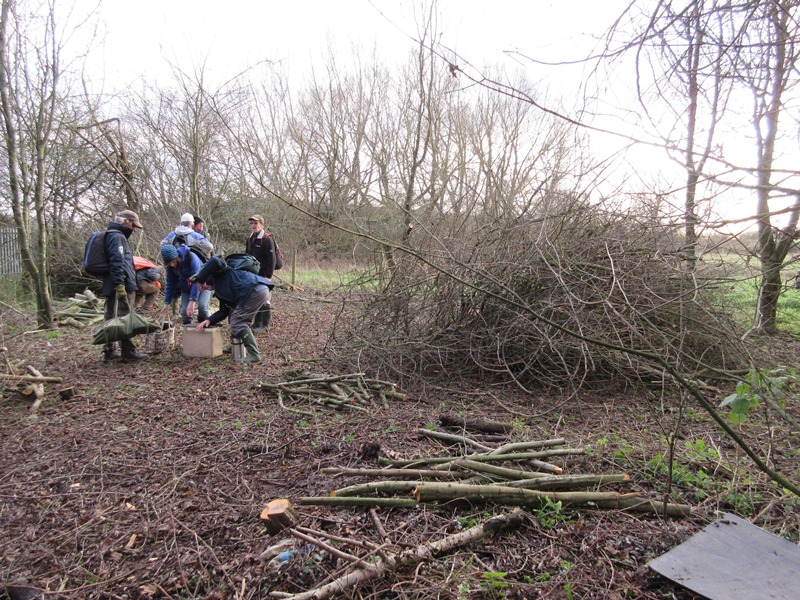 ..... when the piles of brash indicate a bonfire would be in order.
Created: Saturday, 16th January 2016
Photographs: Alan Stevens