CROW (Conserve Reading on Wednesdays)
Friday, 7th July 2017
Fobney Island Wetland Nature Reserve ~ Phragmites planting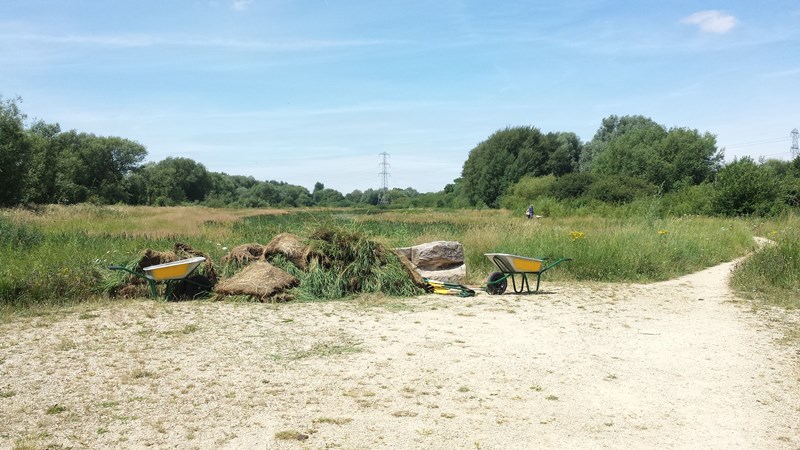 Not a CROW task as such but CROW volunteers joined those from the Berkshire Ornithological Club (BOC) and others to plant phragmites (Common Reed). The planting had been organised by the Environment Agency working with Reading Borough Council.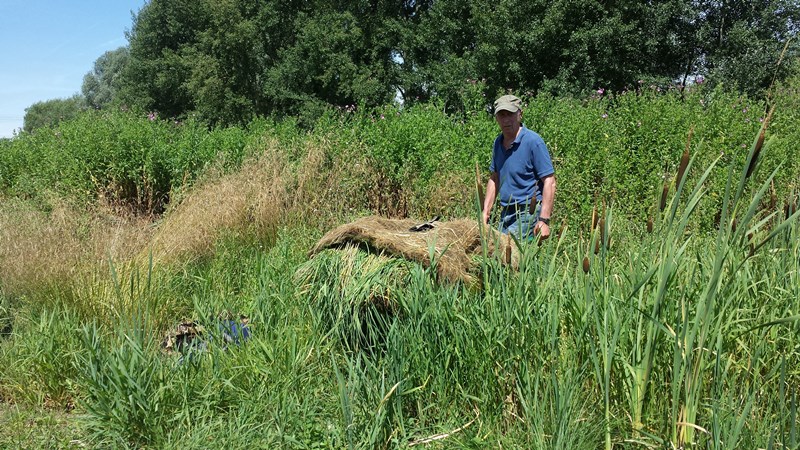 The plants in the form of matting were delivered to one end of the site and had to be barrowed to the point where they were to be planted.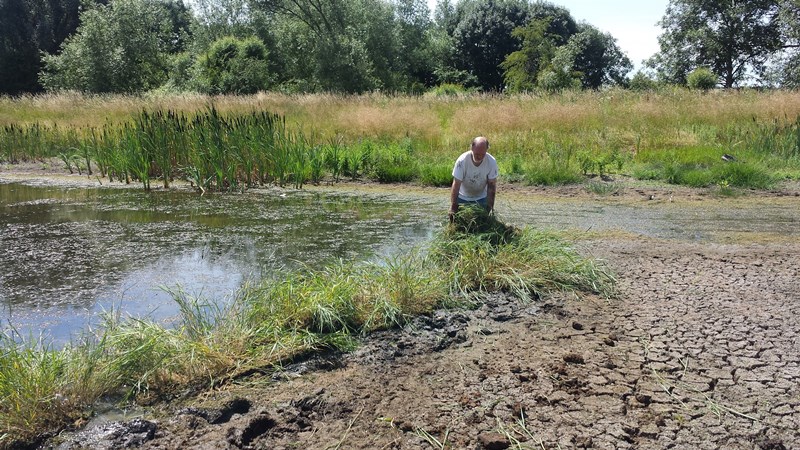 The mats were then moved into position .....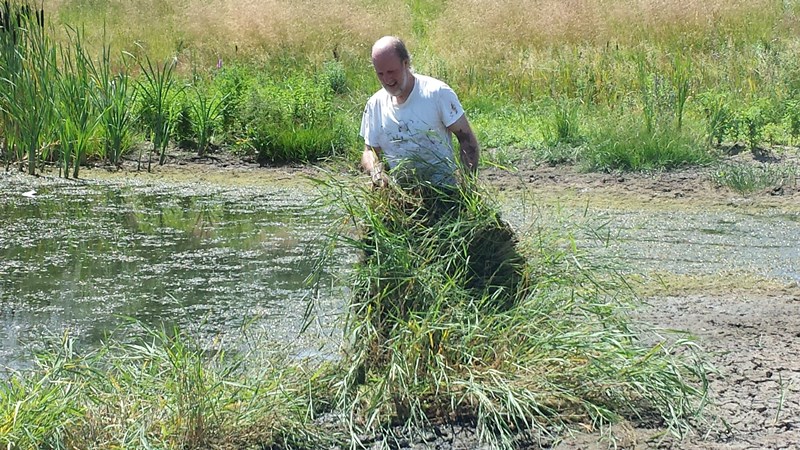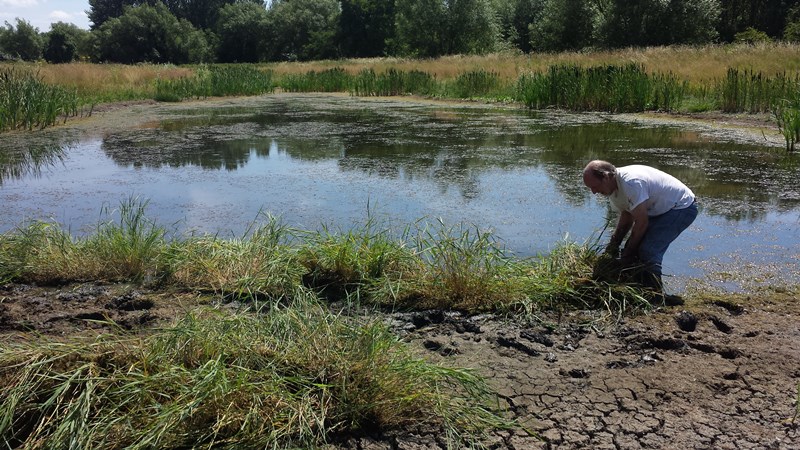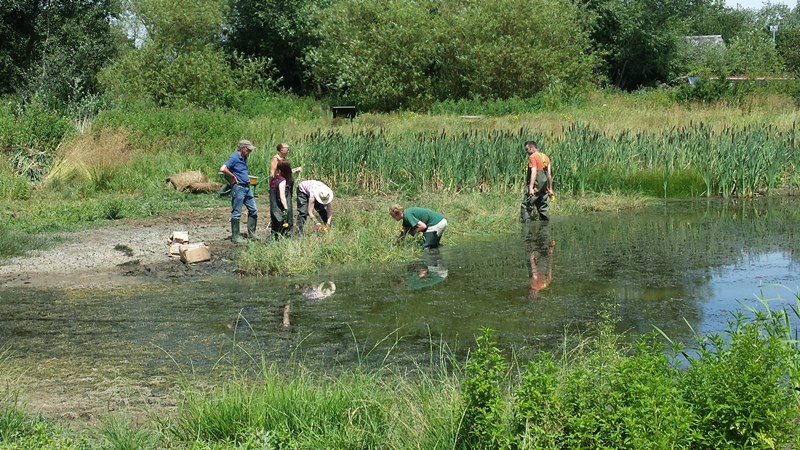 .... and pegged down.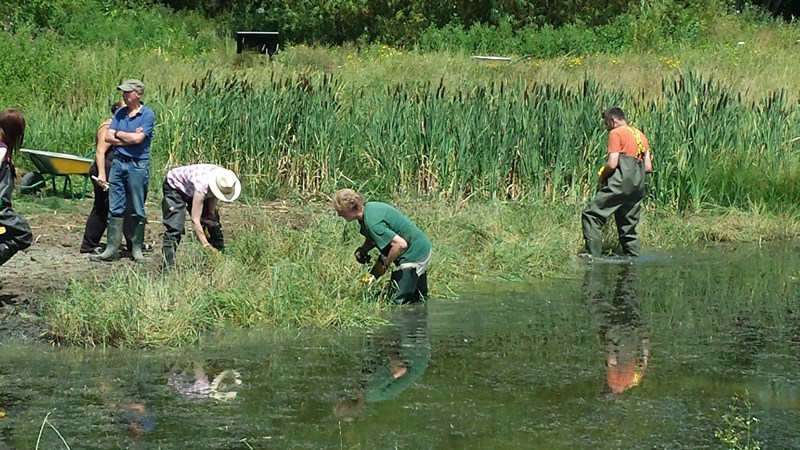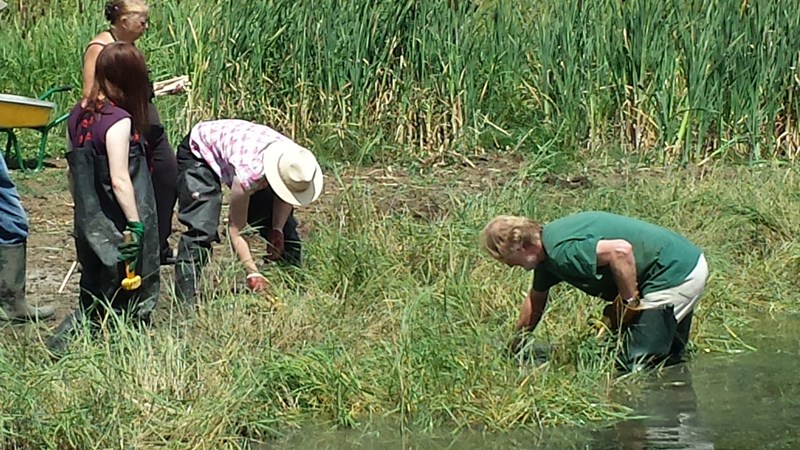 Interestingly phragmites which is native to this country was apparently introduced to North America in the early 1800's where is now regarded as an invasive species causing significant problems in some wetland areas.
Created: Friday, 14th July 2017
Photographs: John Lerpiniere