CROW (Conserve Reading on Wednesdays)
Wednesday, 23rd May 2018
Fobney Island Wetland Nature Reserve ~ Clearance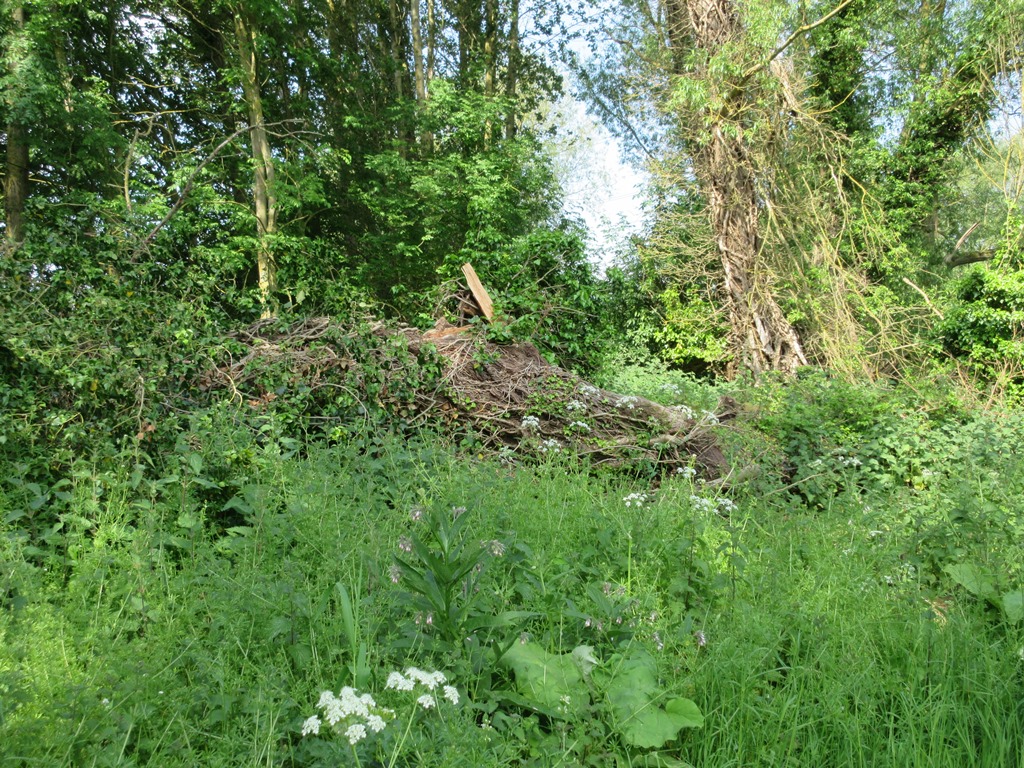 A large ivy clad tree had fallen blocking the route used by those undertaking wildlife counts on the south side of the site.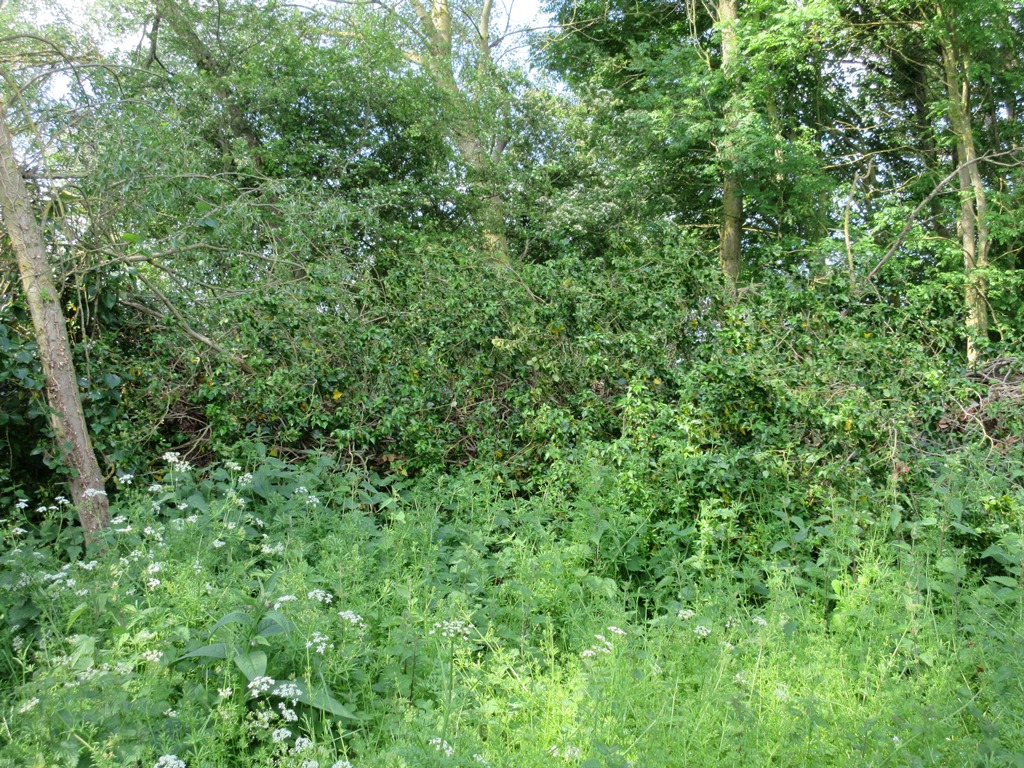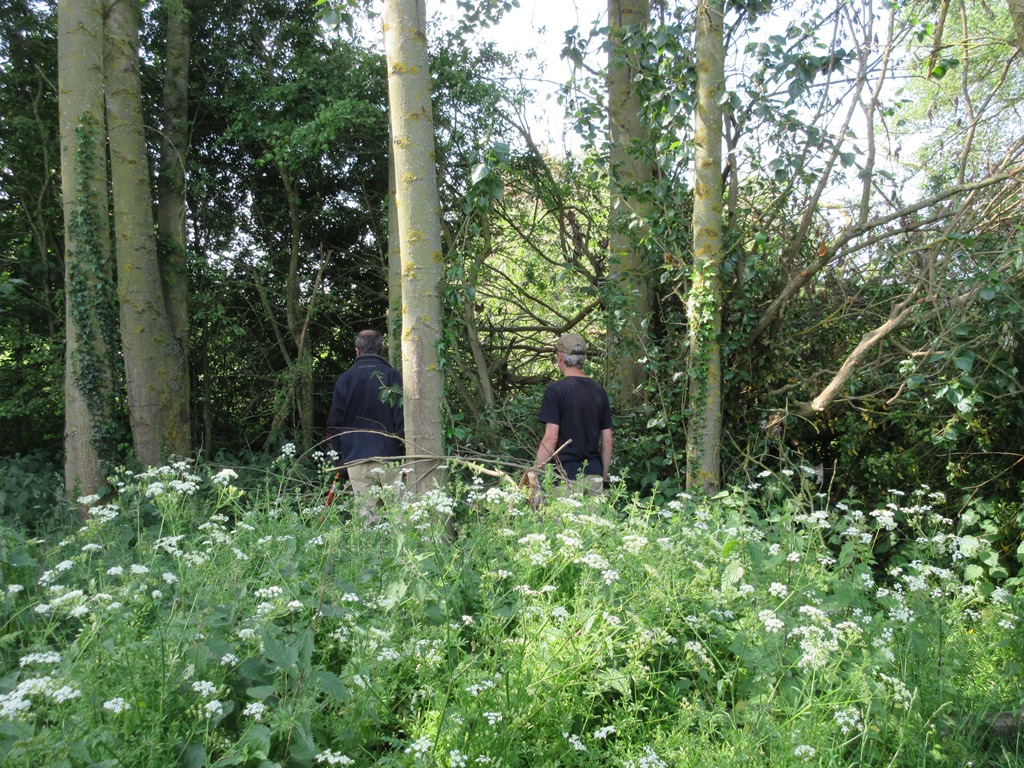 The substantial truck meant the most realistic solution was to re-align the path a little to the left of its original route.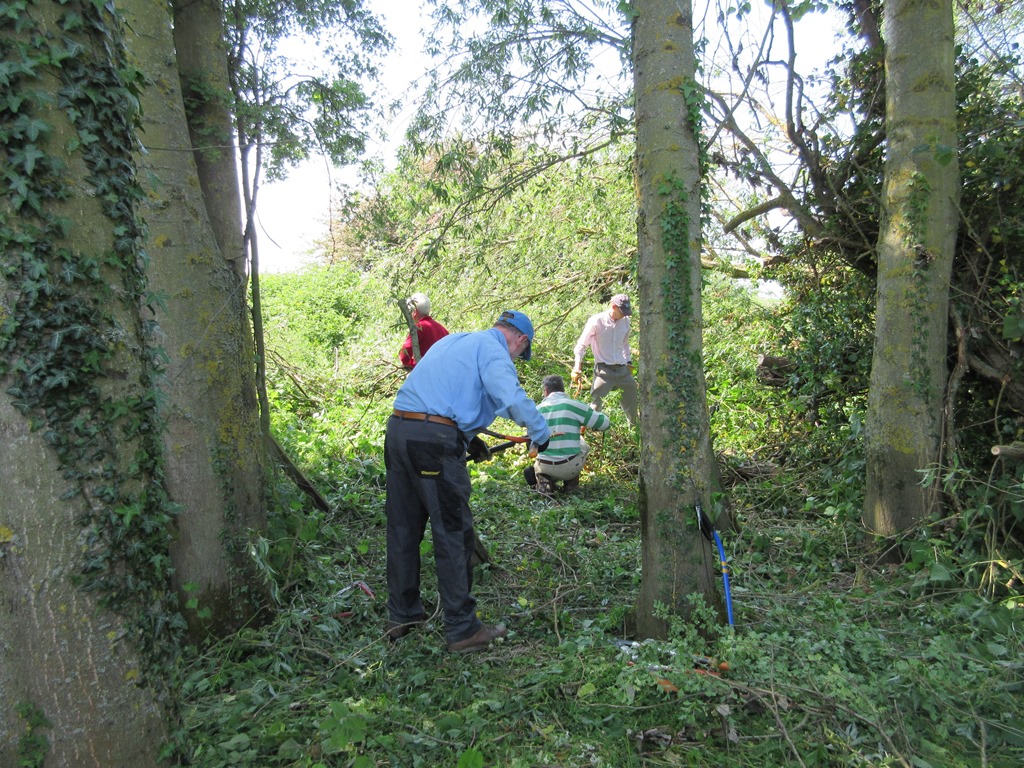 Combining a challenge with enthusiasm it's surprising how much can be achieved in a short time.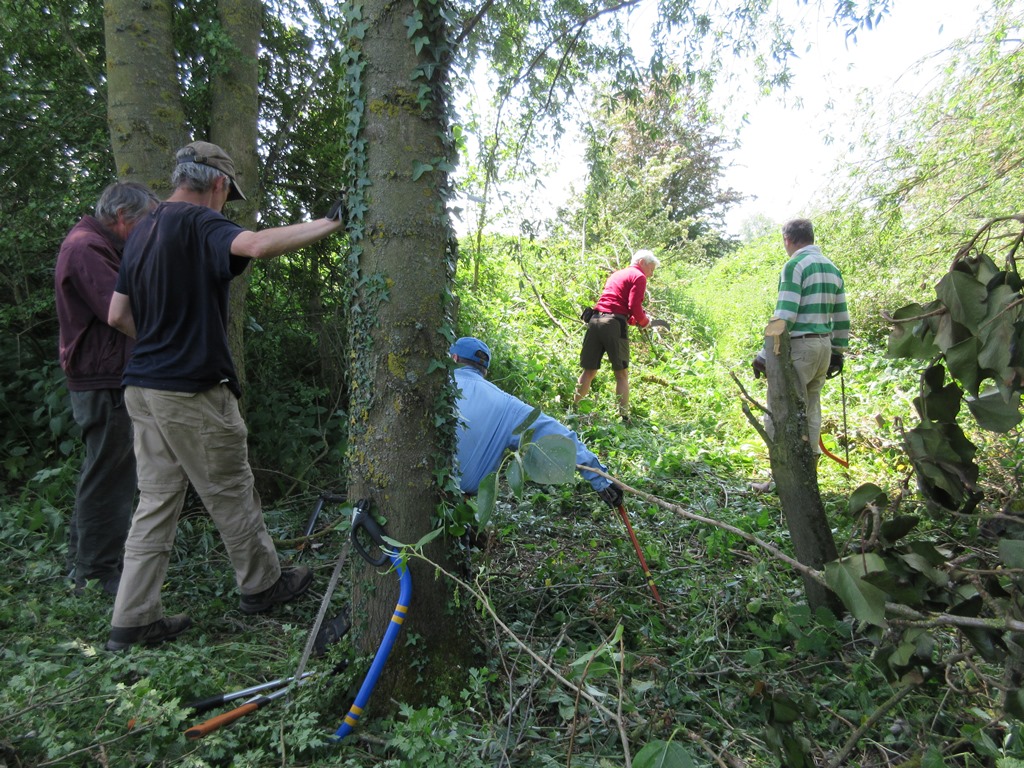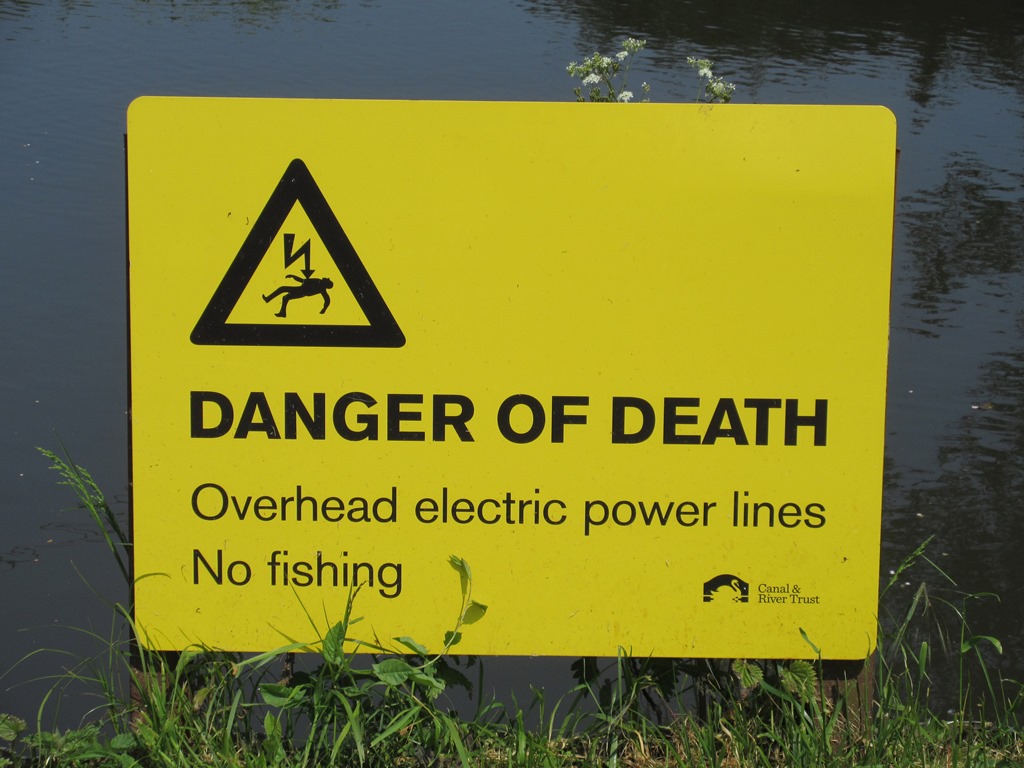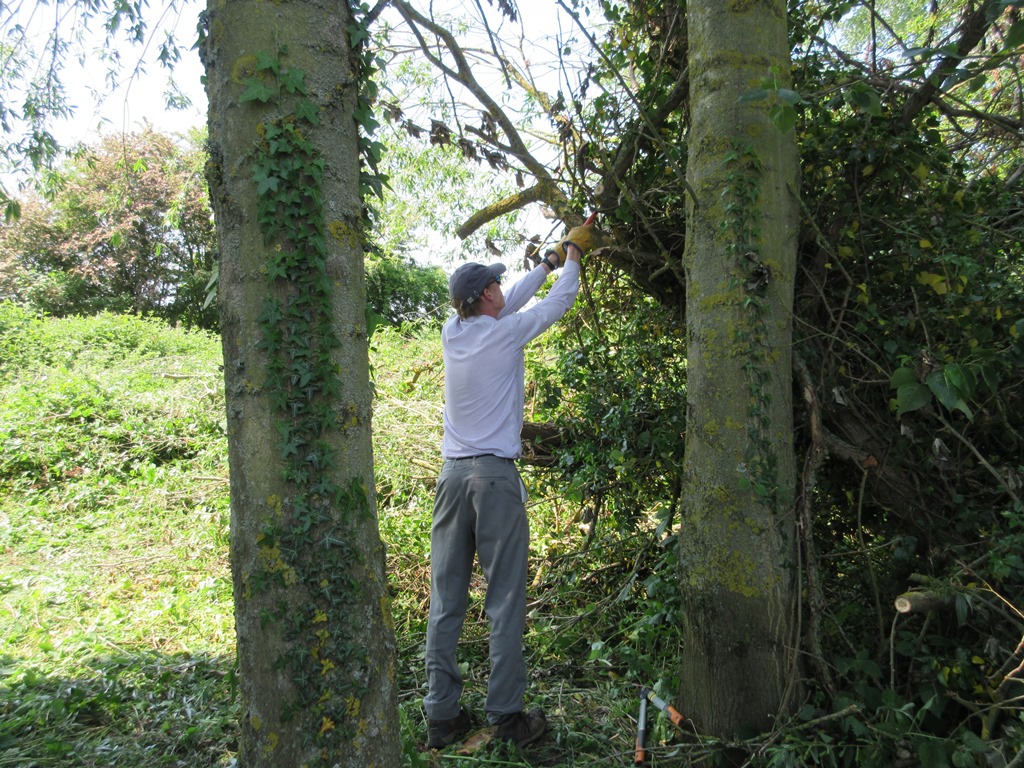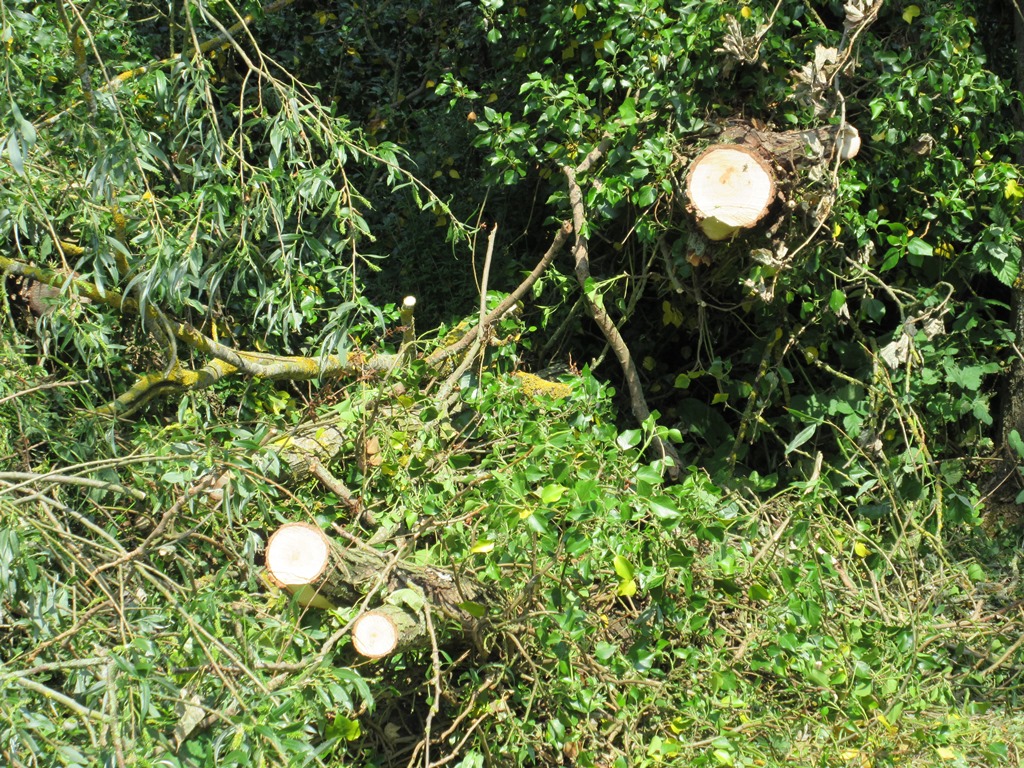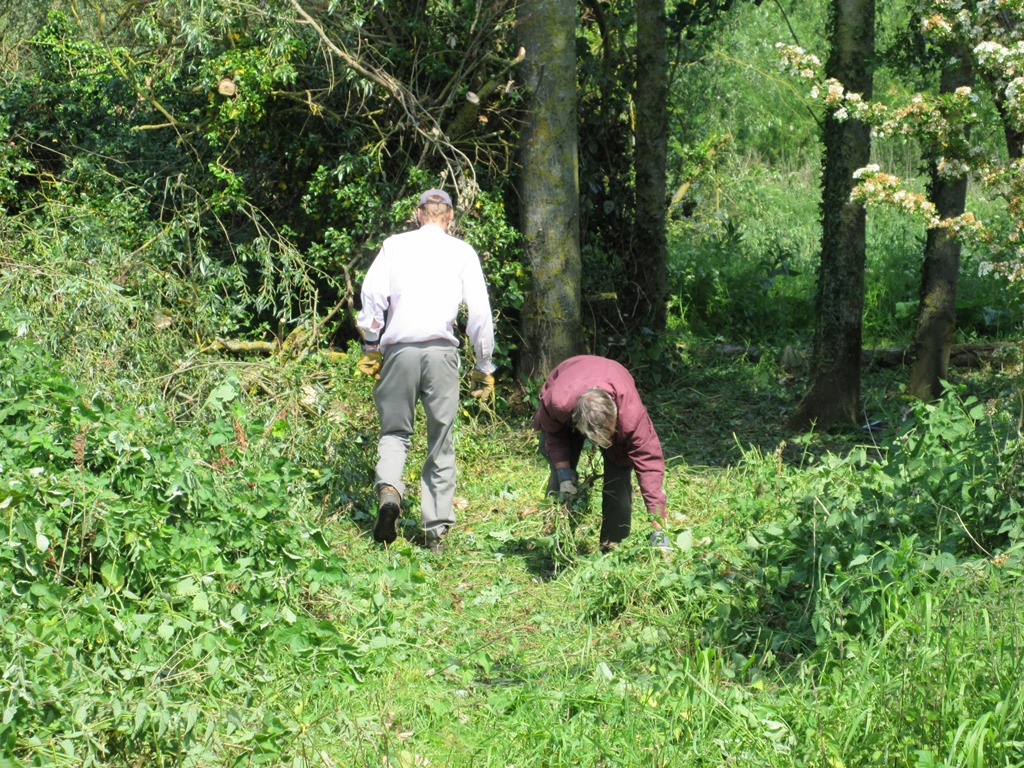 By coffee the route was again clear and another task of clearing around a recently constructed hibernaculum had also been completed .....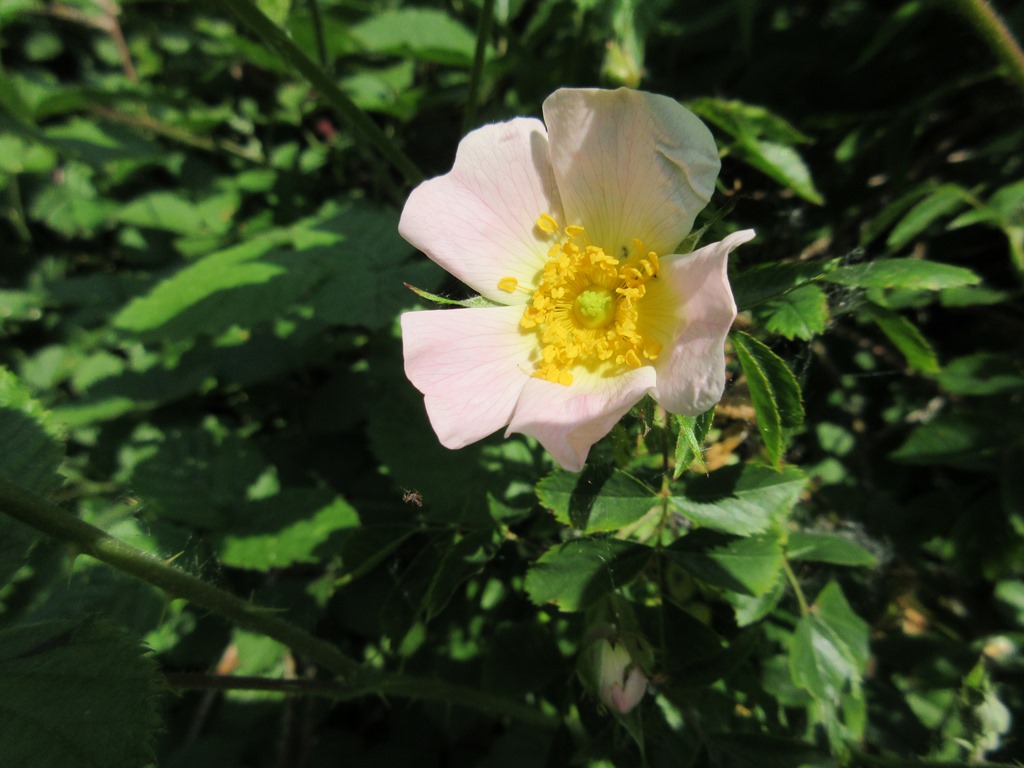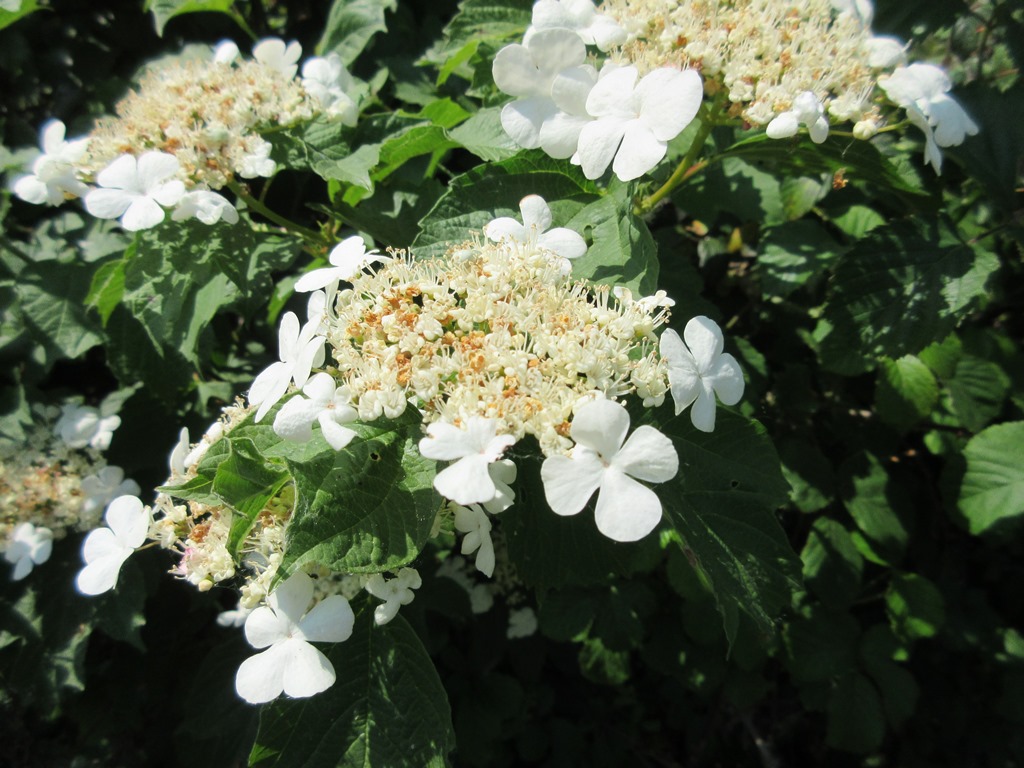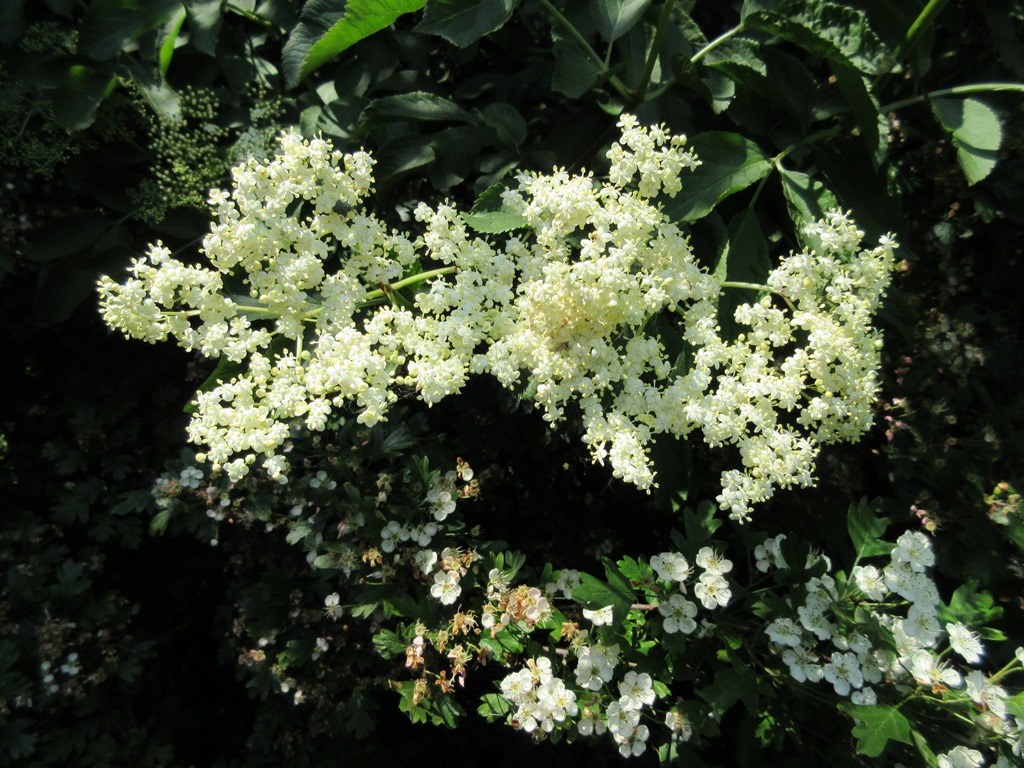 ..... so we then set off for a walk around the rest of the site .....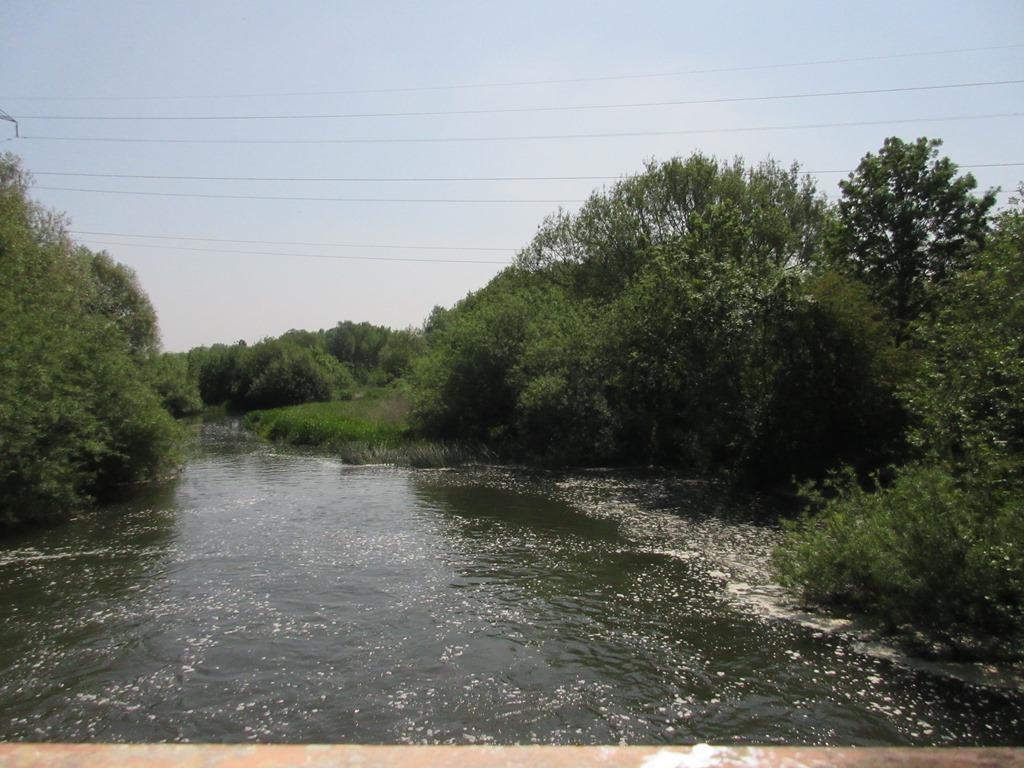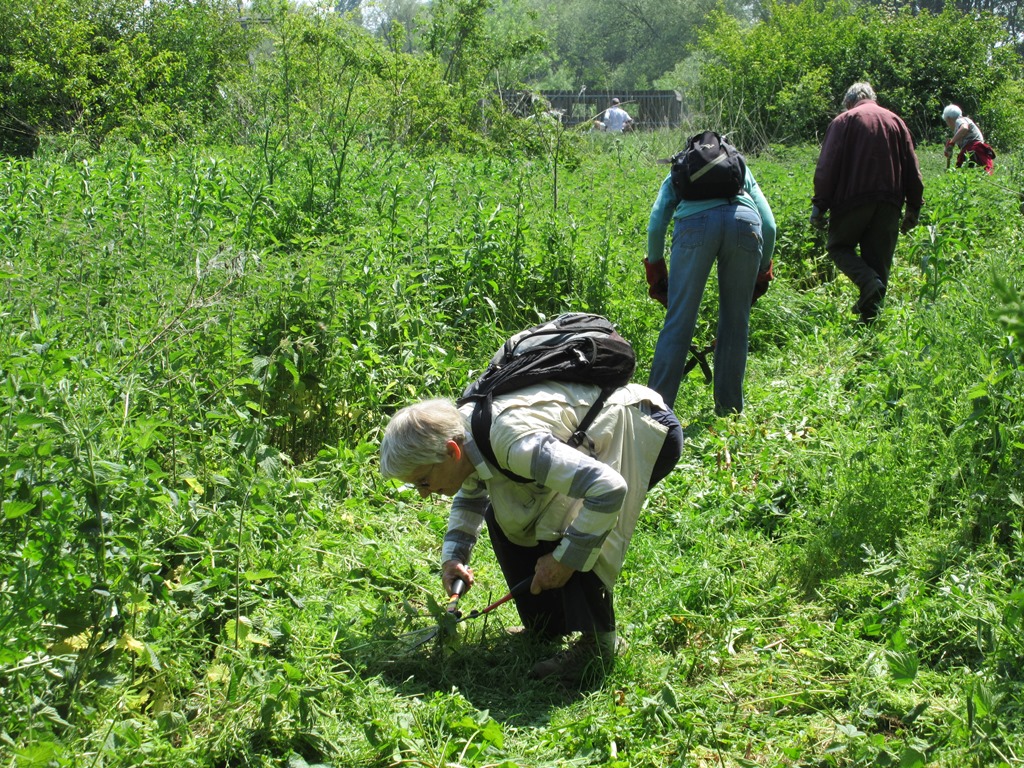 ..... doing some further path clearance along the way.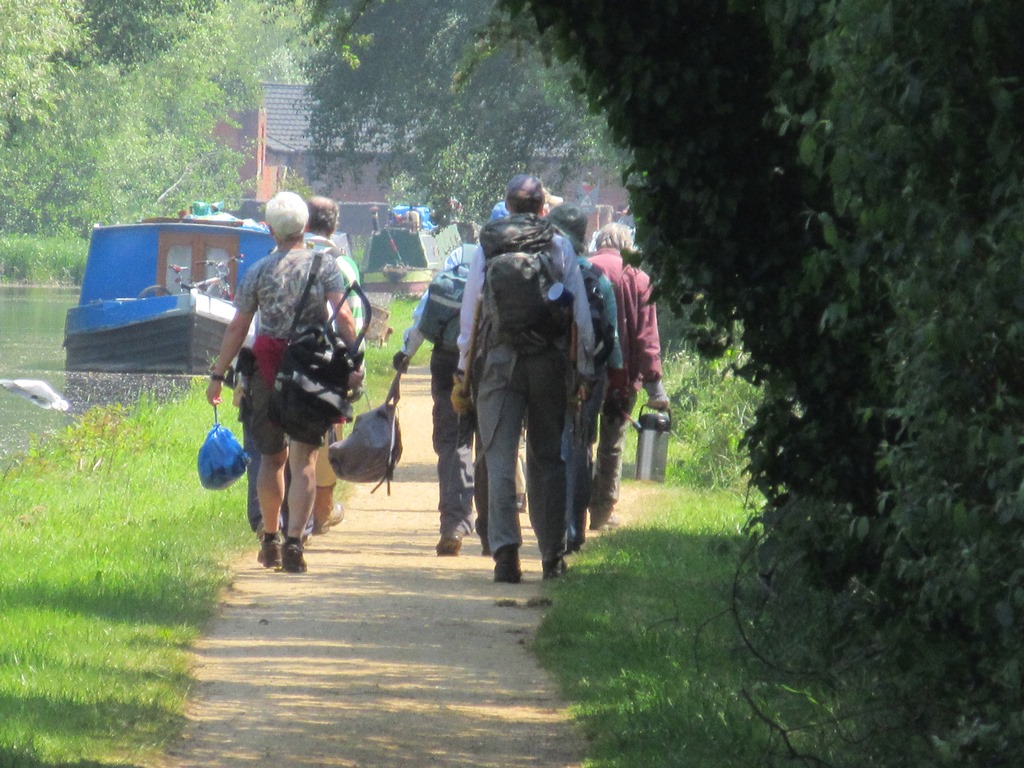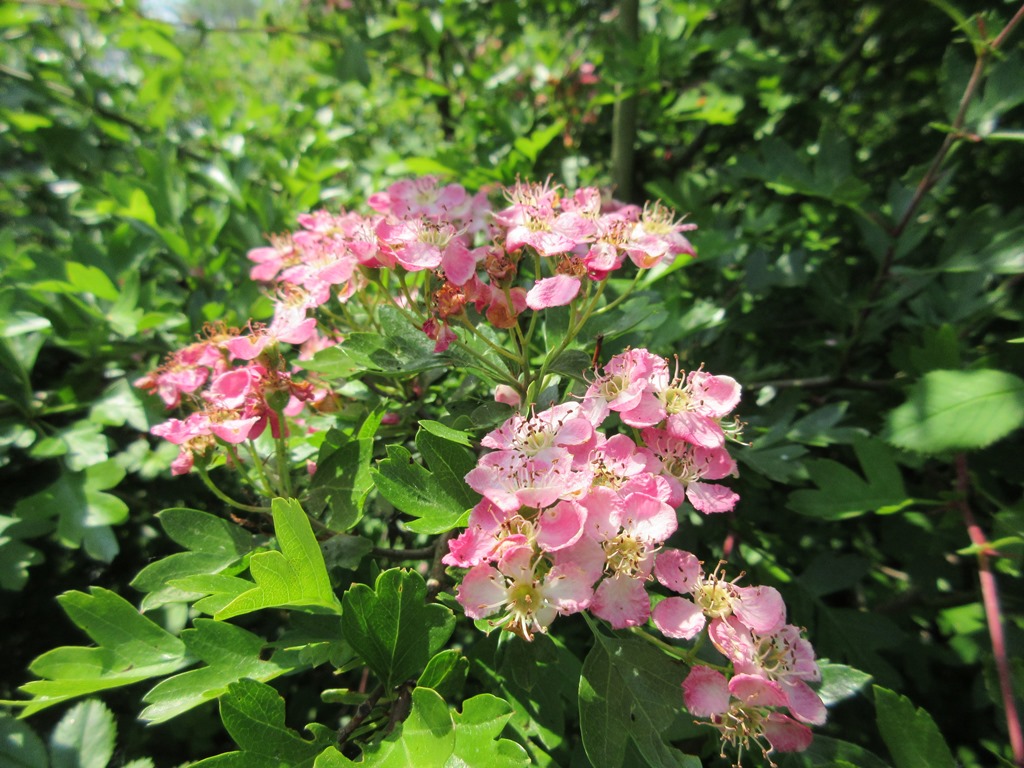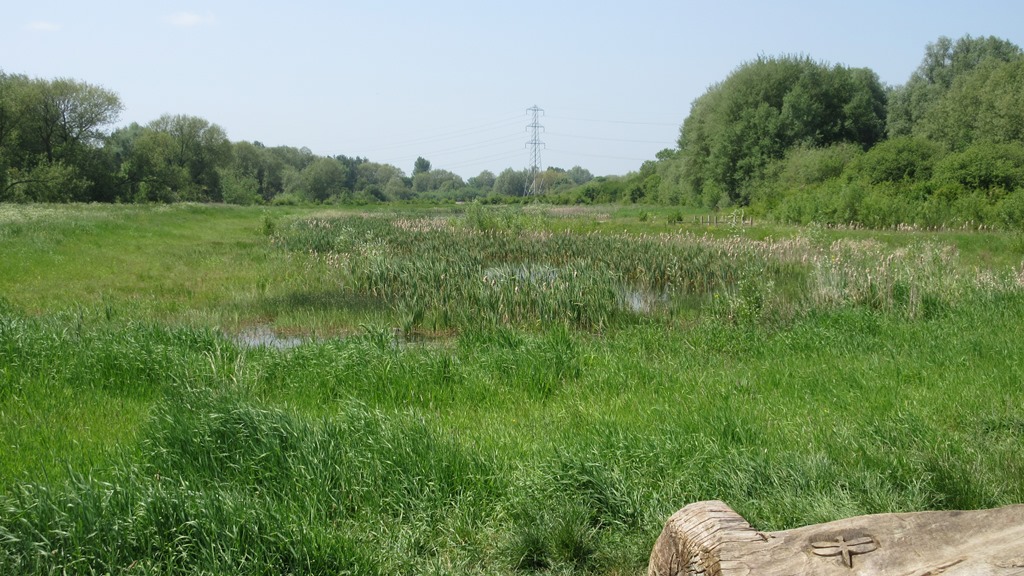 Lunch at the bench then an early return home.
Created: Friday, 25th May 2018
Photographs: Alan Stevens