CROW (Conserve Reading on Wednesdays)
Wednesday, 12th September 2018
Loddon Nature Reserve ~ Boardwalk removal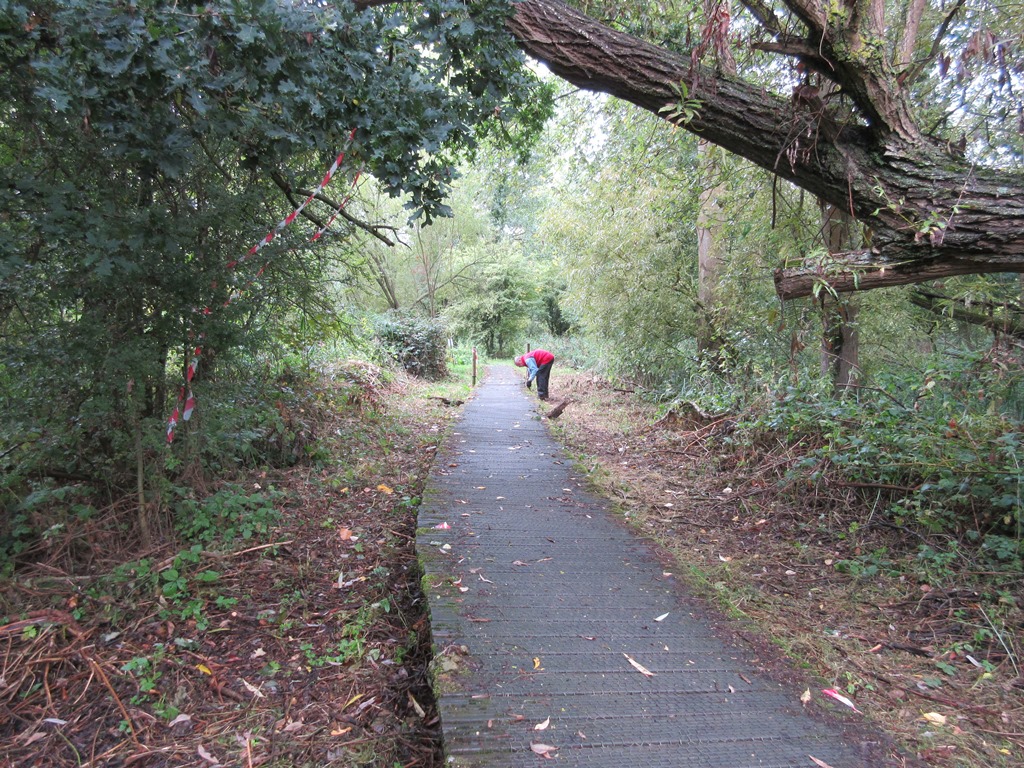 For our first visit to this site we had been asked to help demolish the existing boardwalk which was decaying and due to be replaced shortly.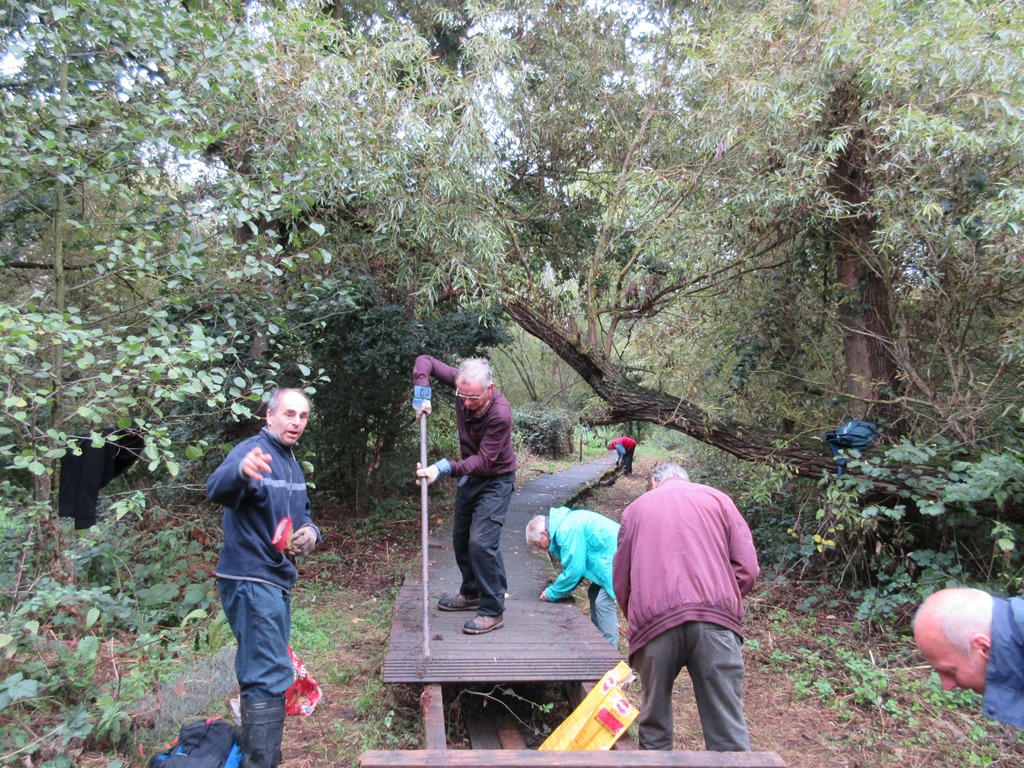 The wire netting with which the walkway had been surfaced to provide grip had first to be removed before the planks and runners could be detached. The supporting posts were left in place to be removed or sawn to ground level by others.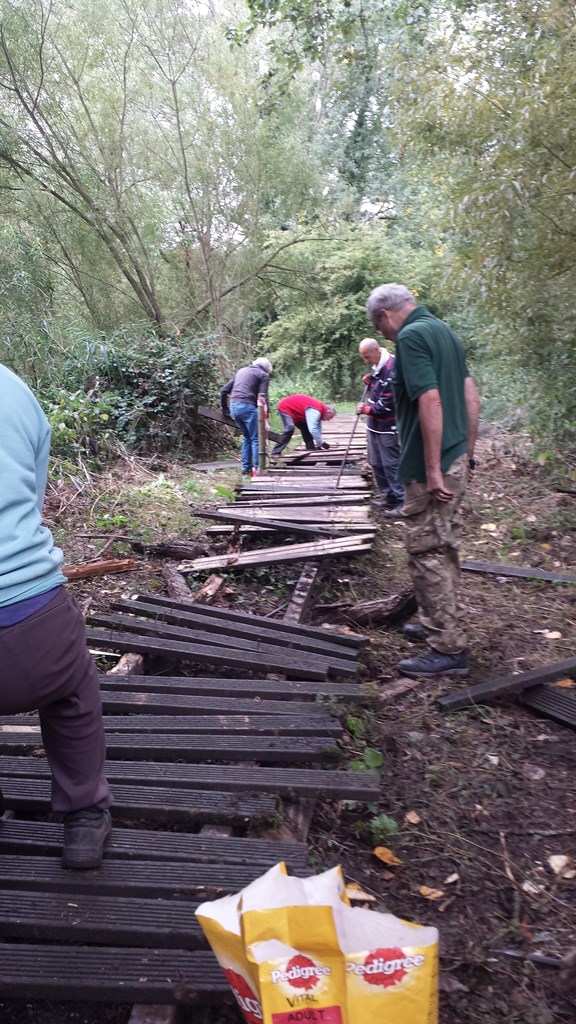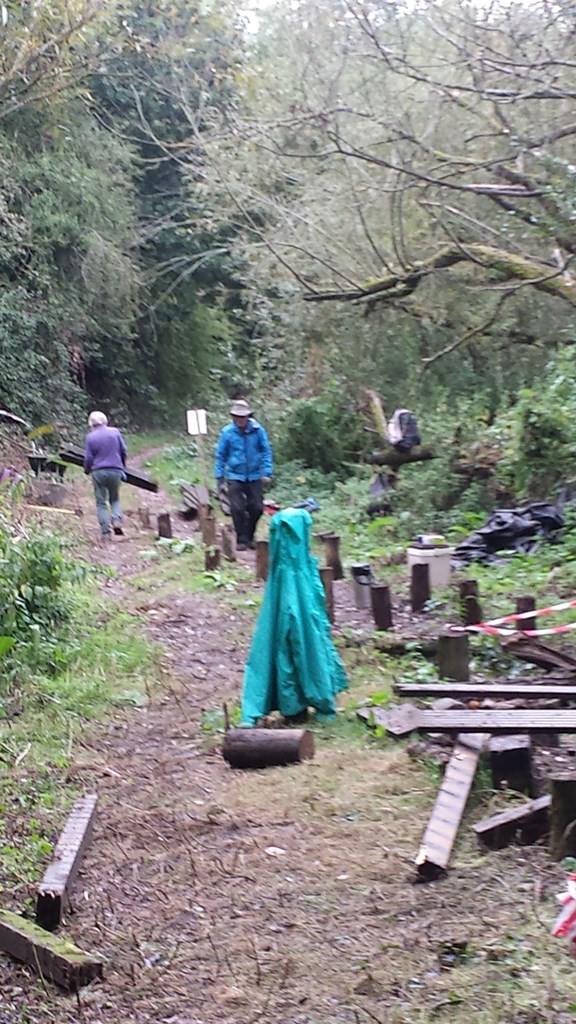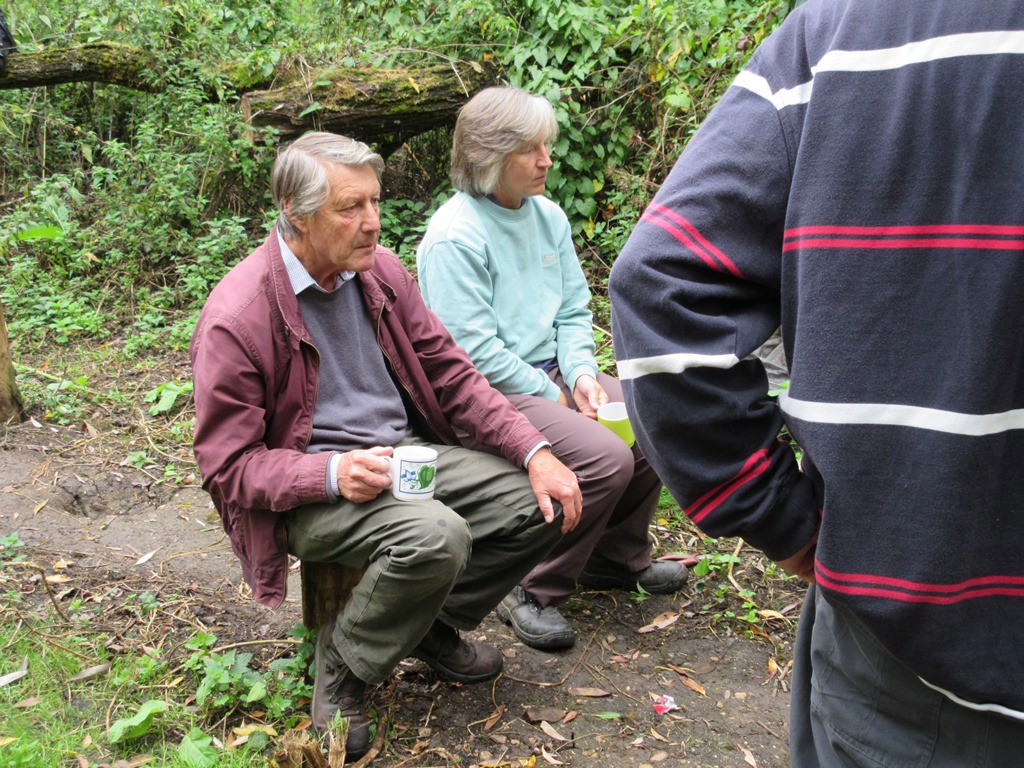 The work had been started by the local volunteers and there was an obvious determination from the outset that we should complete the task so coffee time provided a welcome break.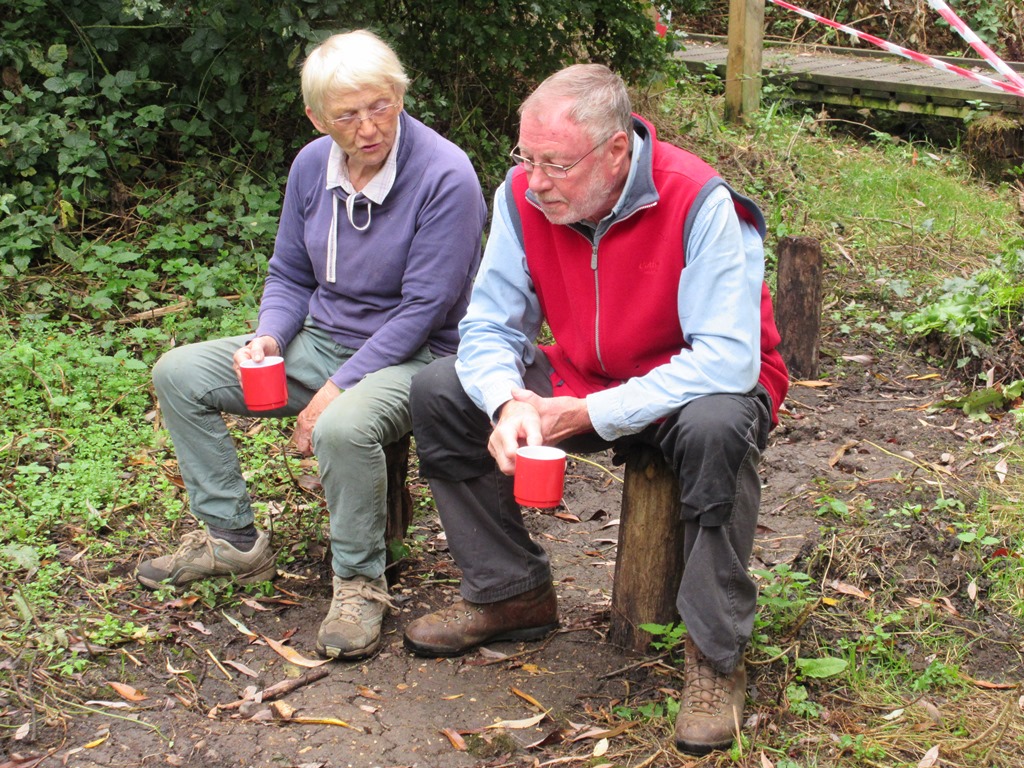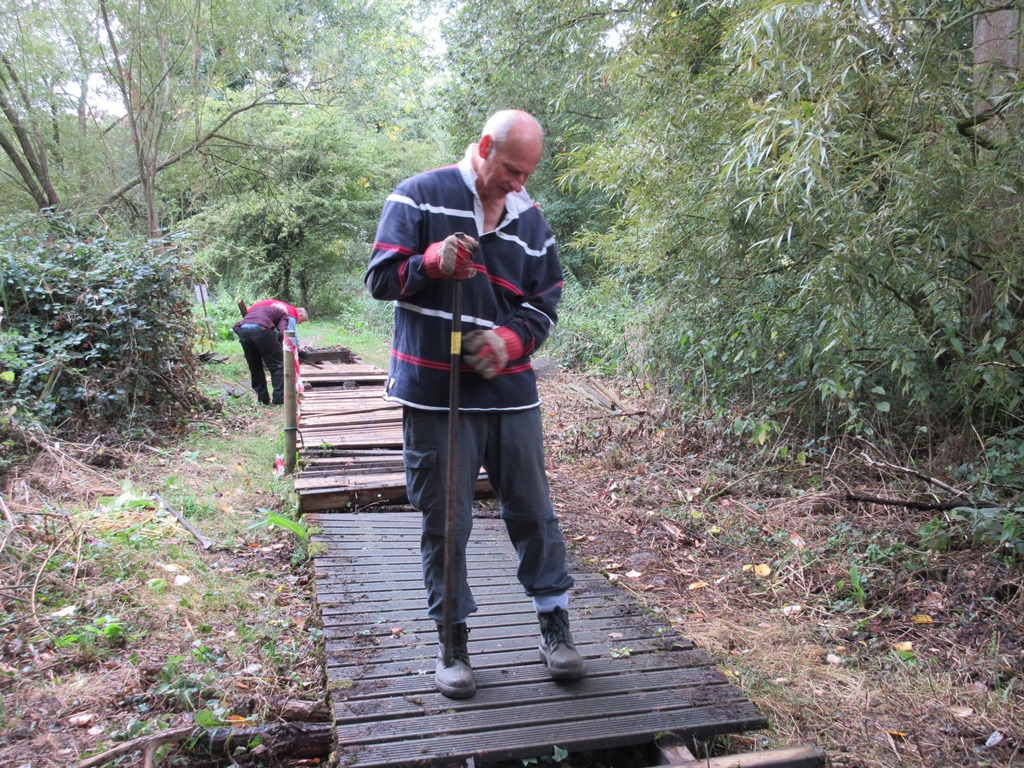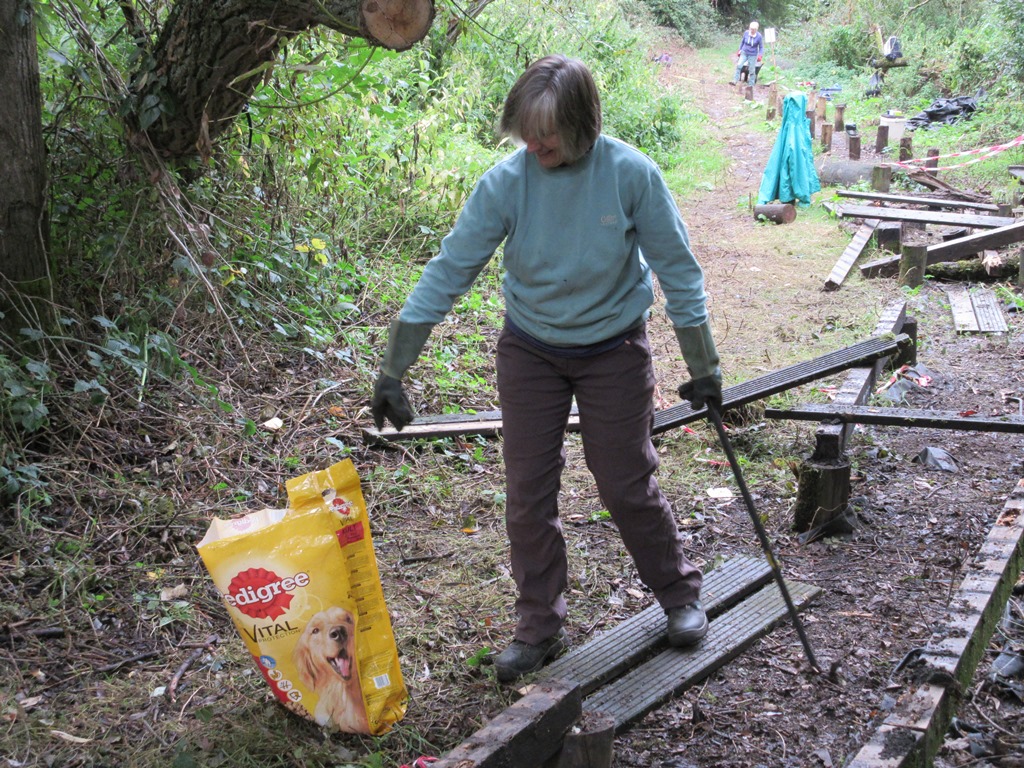 It was the intention to reuse the best of the timber so all nails had to be removed before stacking ready for collection.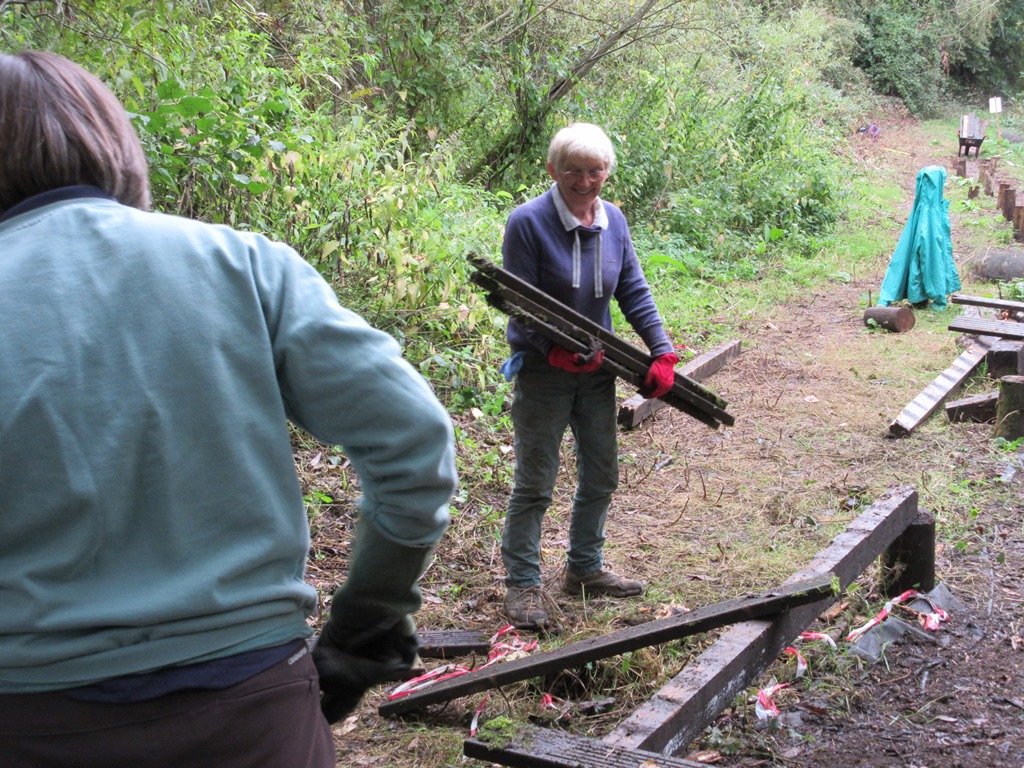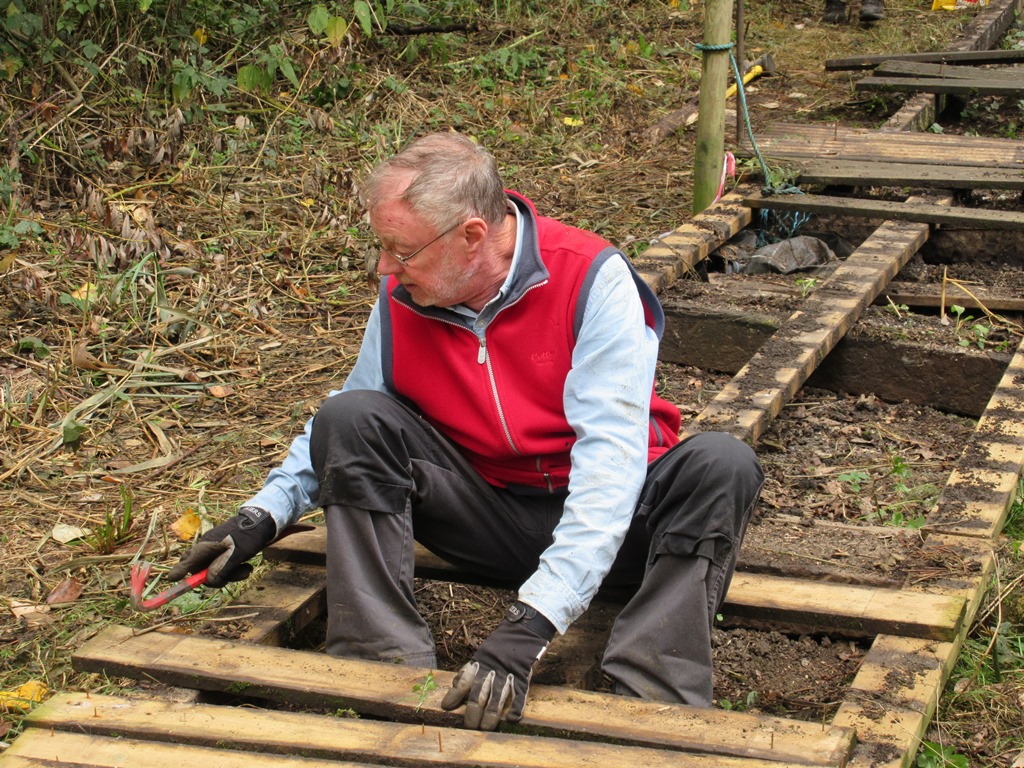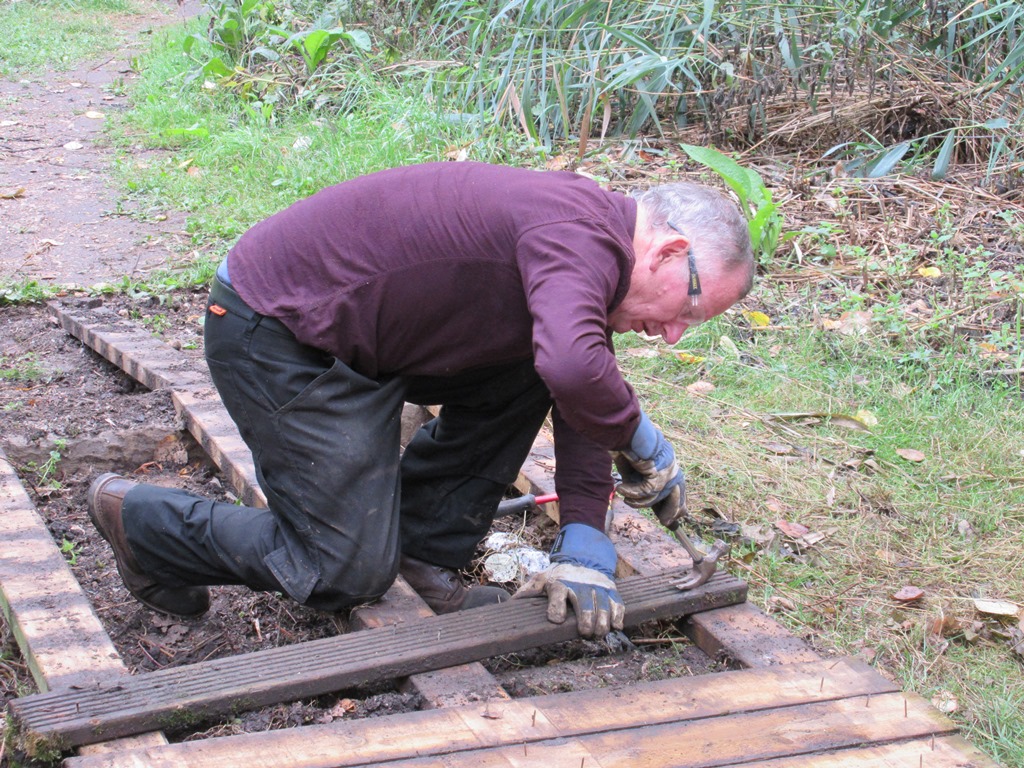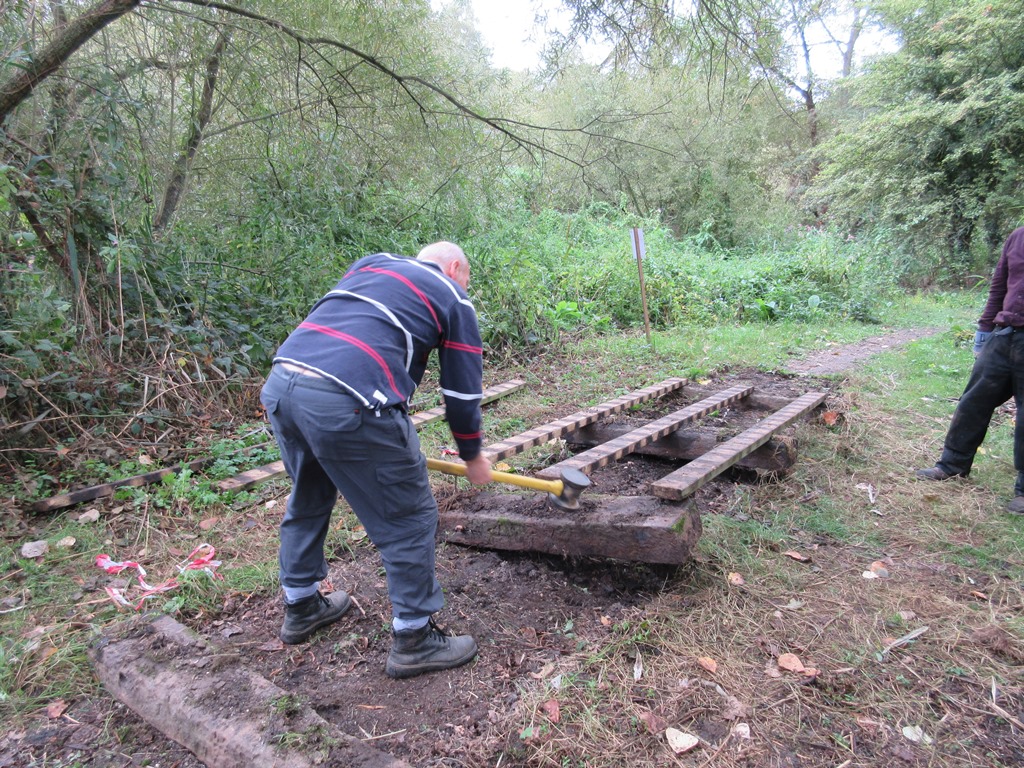 At the far end the walkway had been supported on railway sleepers rather than posts.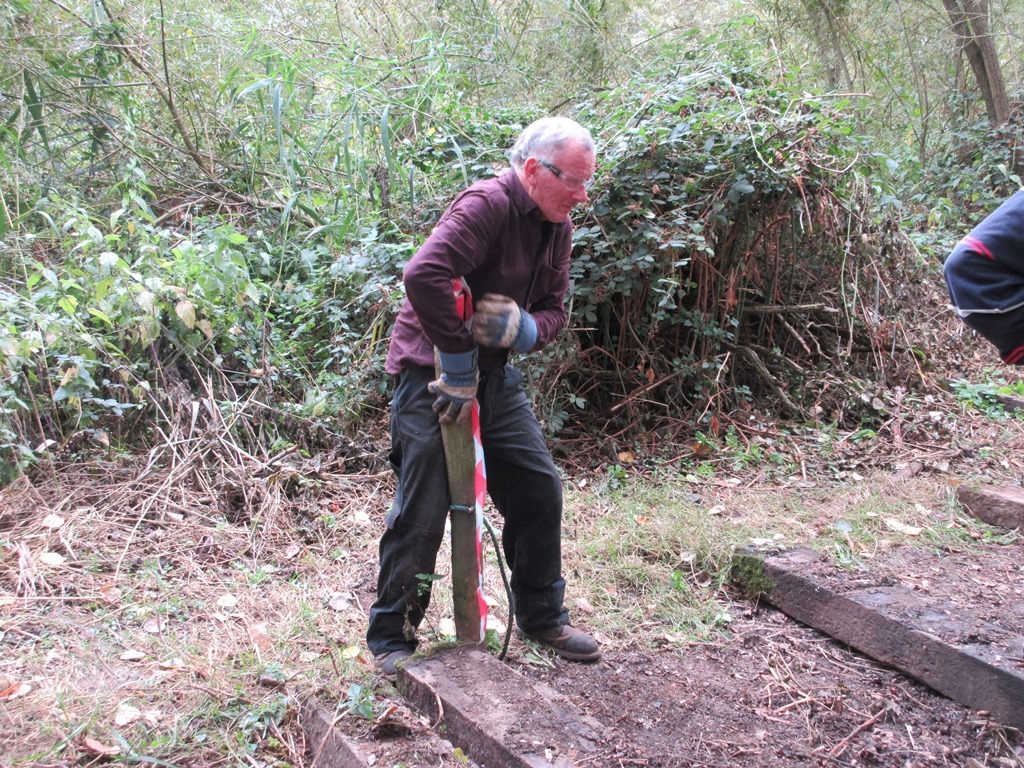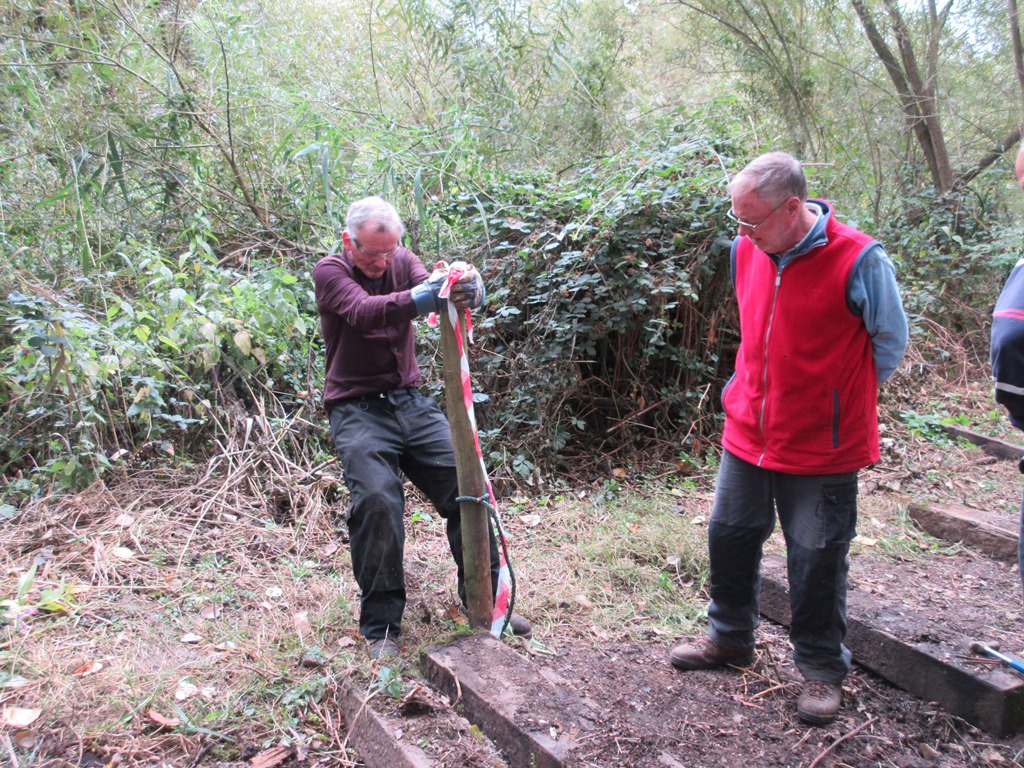 The stake was eventually removed - well done Terry!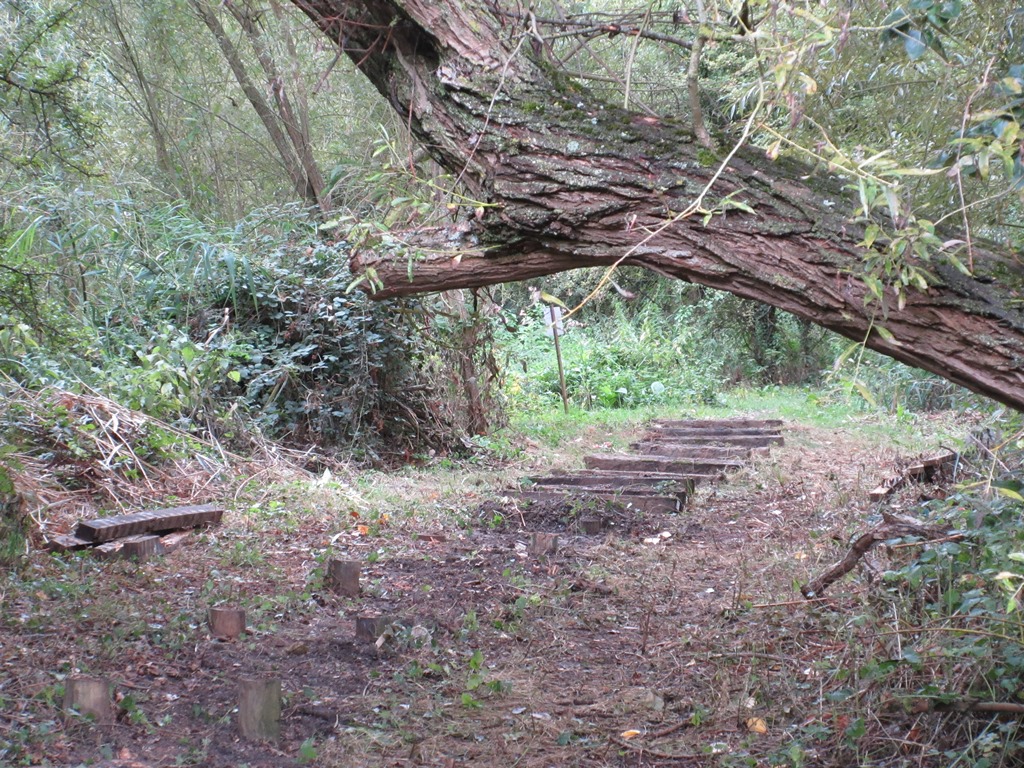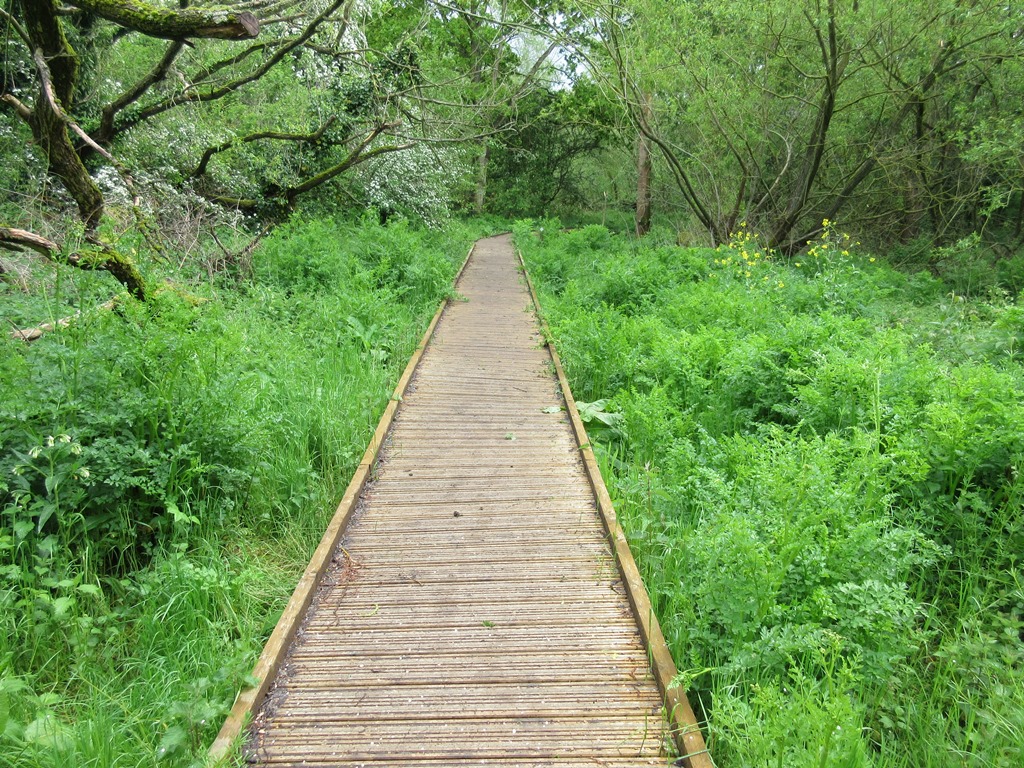 The new boardwalk.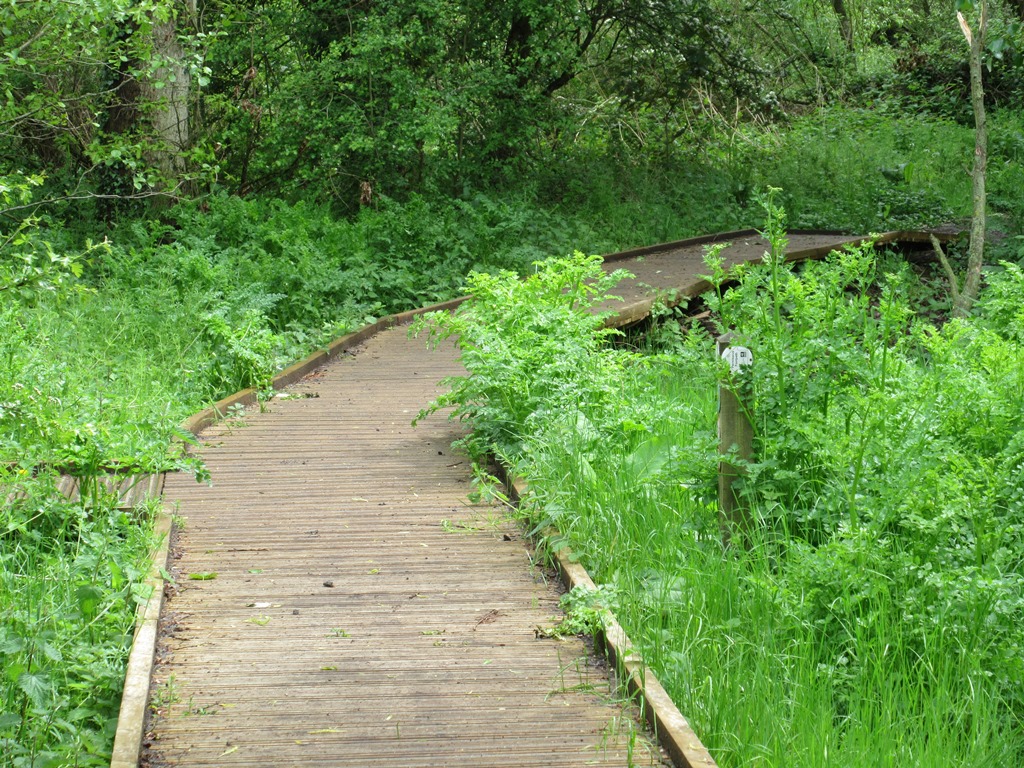 Updated: Saturday, 11th May 2019
Photographs: Alan Stevens; John Lerpiniere