CROW (Conserve Reading on Wednesdays)
Wednesday, 12th December 2012
Ruscombe's Ponds, Stanlake Lane Pond ~ Scrub clearance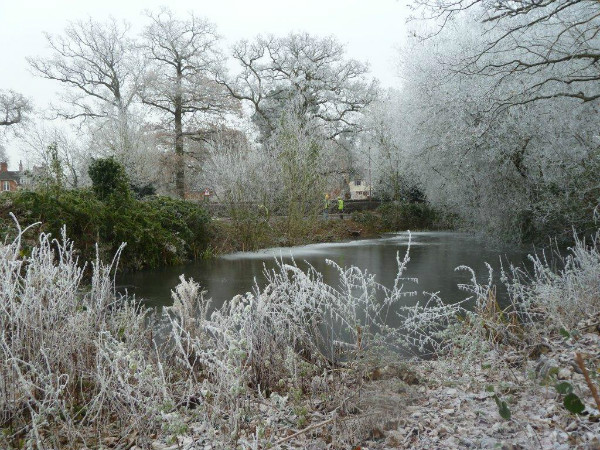 We understand that in the past CROW has regularly helped maintain Ruscombe's village pond, this was however our first visit in recent times. The task was to clear the bramble and willow which had grown up along the roadside edges of the pond hiding it from the view of passers-by.
It was a cold and frosty morning with the trees and vegetation coated with hoar frost and the pond covered with a thin sheet of ice. Everyone was keen to get started - if for no other reason than to keep warm!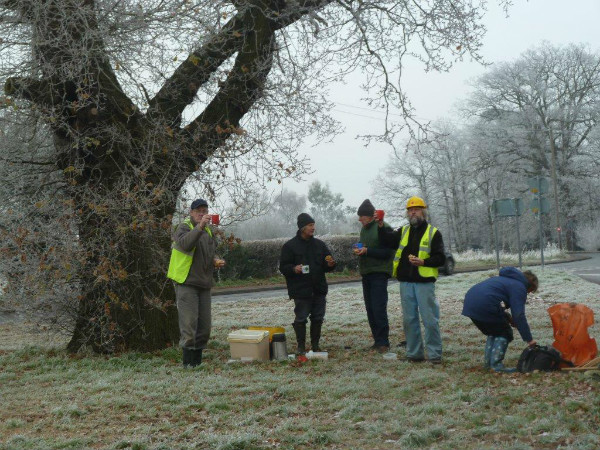 By mid-morning good progress was being made and we stopped for a warming cup of coffee (or tea). Shirley, Dave's wife, had kindly made rock cakes for us - delicious!
Volunteers for the day: Dave, John, Steve, Alan and Jackie along with Judith (behind the camera), Peter and Phil.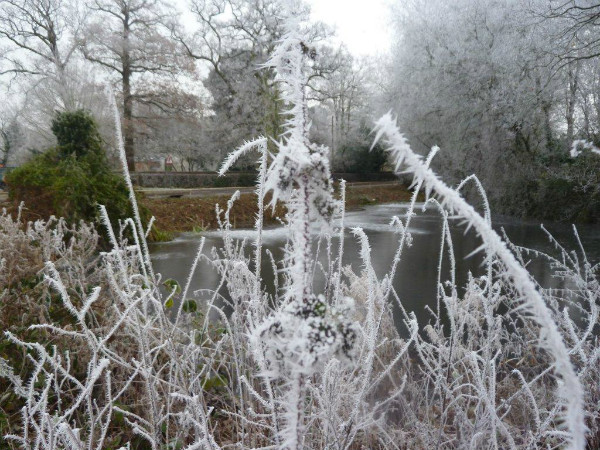 Soon after lunch the task was complete with all of the willow and much of the bramble removed; some bramble was retained to provide habitat for the wildlife.