CRoW (Conserve Reading on Wednesdays)
Wednesday, 11th December 2019
Balmore Walk, Caversham ~ Hedgelaying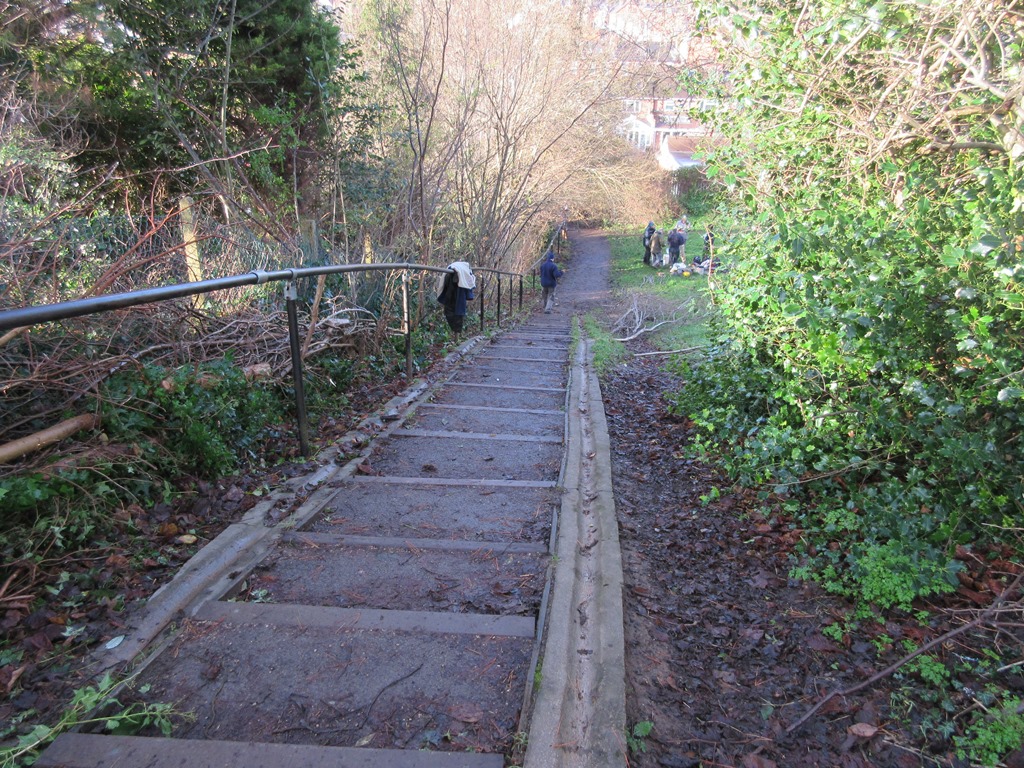 Our second successive week continuing the work started in early November.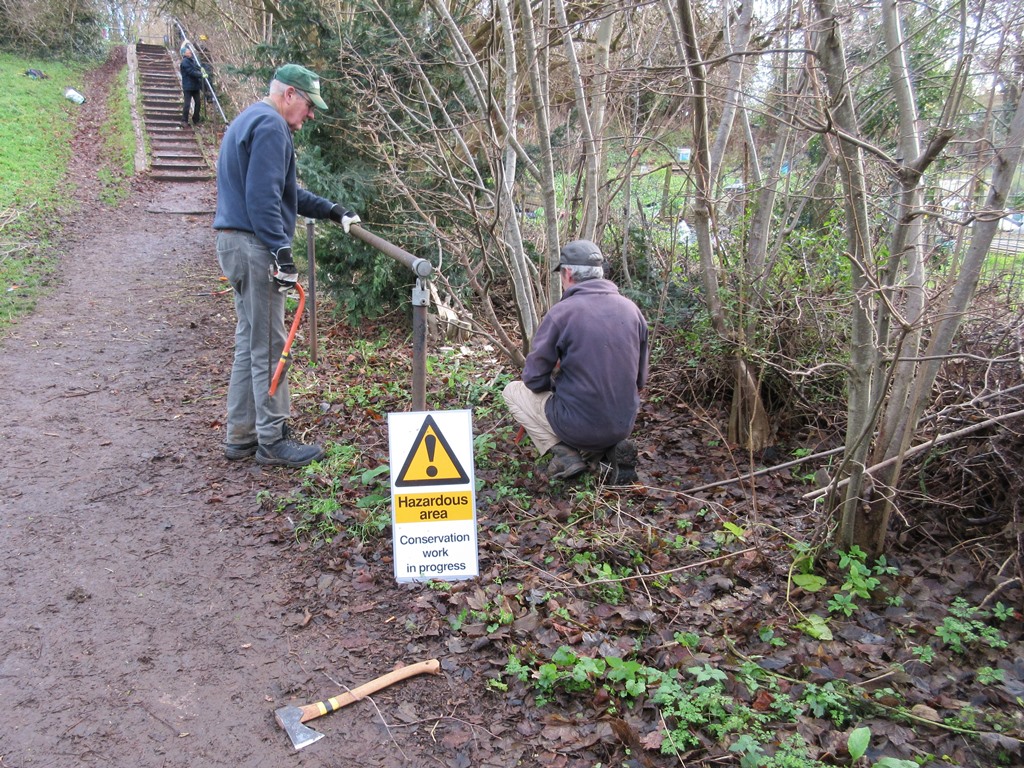 Thinning and laying from the top of the steps to the entrance at the rear of the Balmore Park Surgery.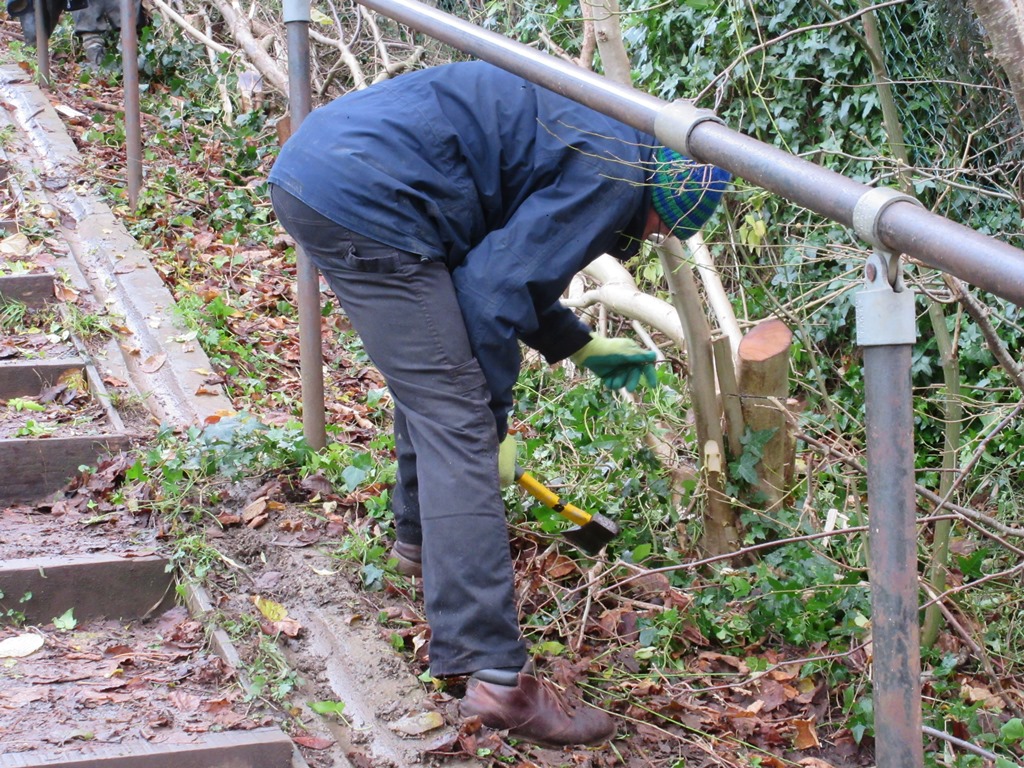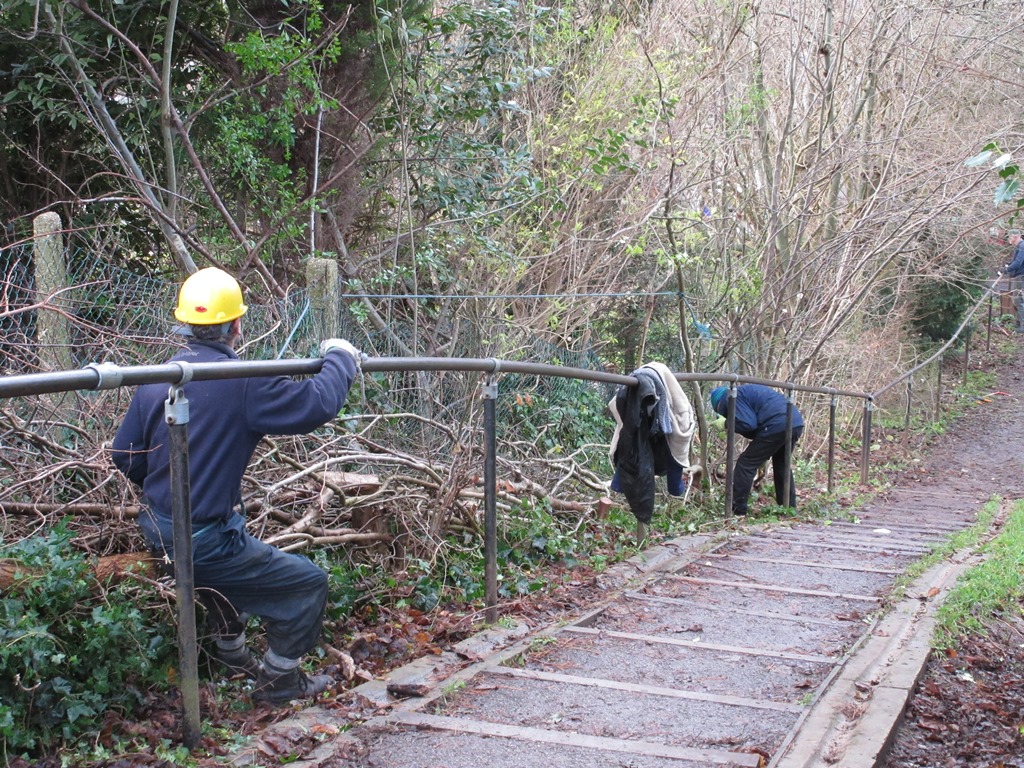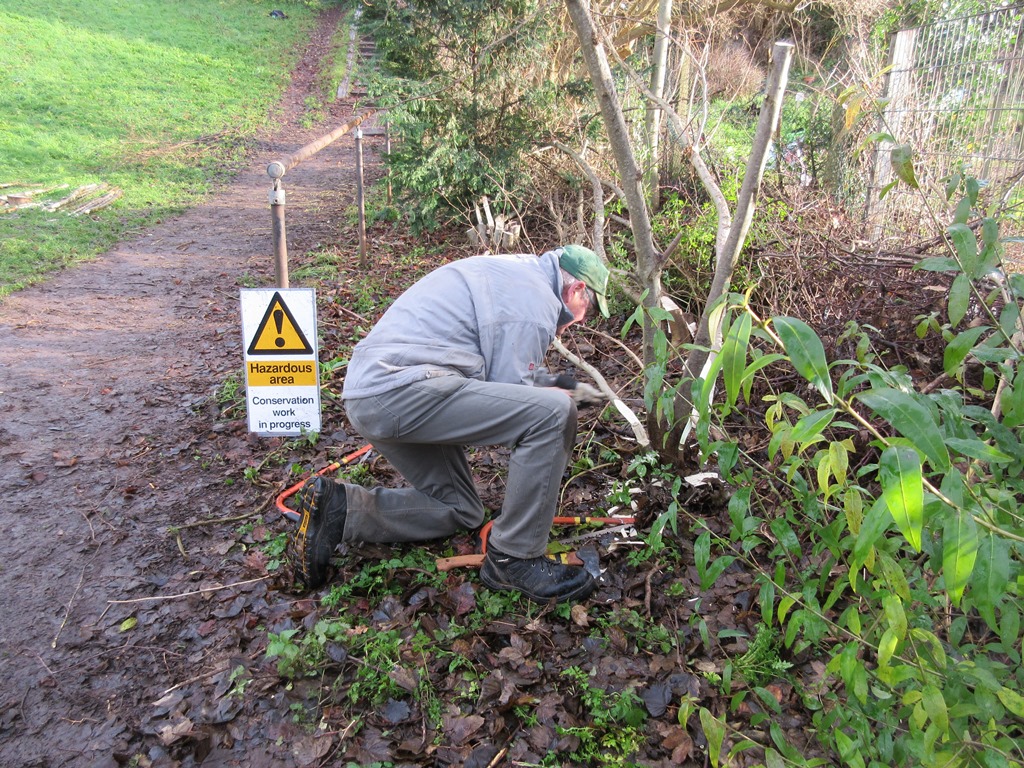 Mistletoe is often associated with apple trees but here some was found on hazel.
At the top of the steps staking and binding in progress.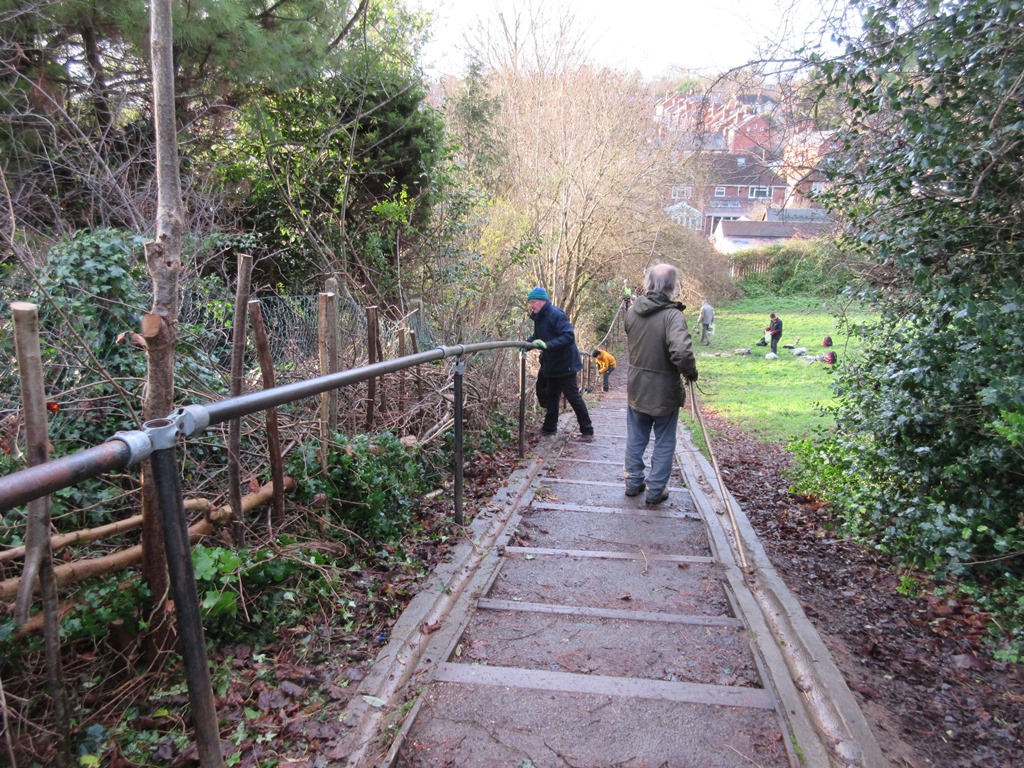 By the end of the day the laying was almost complete and staking down the side of the steps had begun.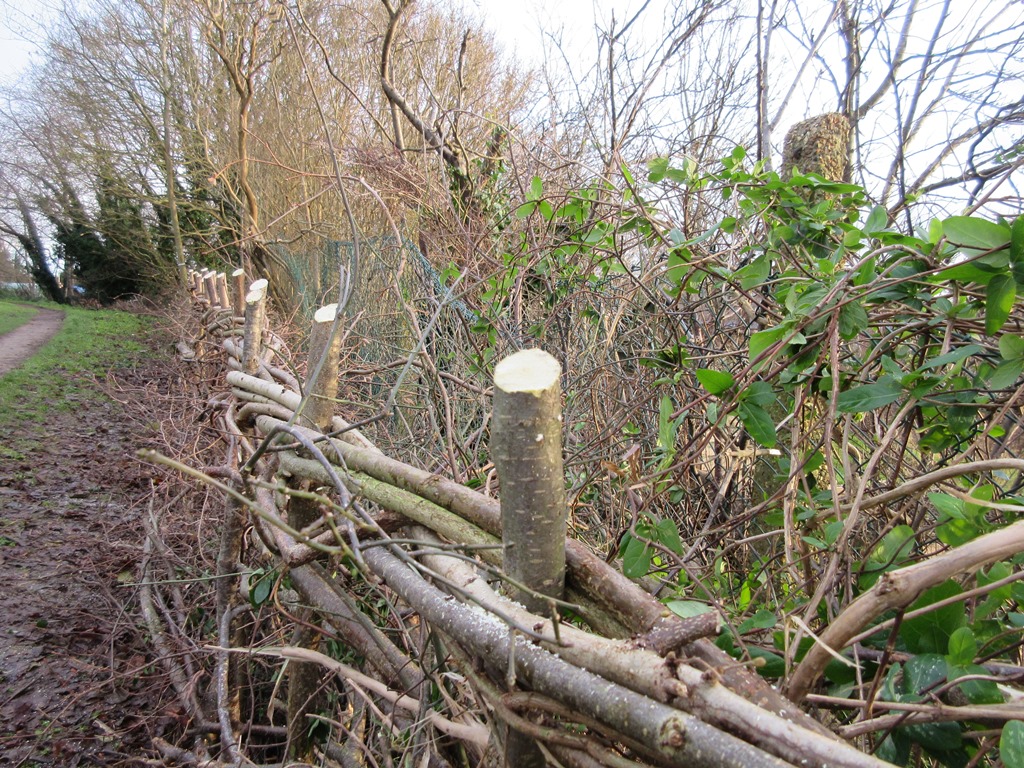 A further visit in the New Year will hopefully see the entire hedge staked and bound.
Updated: Thursday, 12th December 2019
Photographs: Alan Stevens