CRoW (Conserve Reading on Wednesdays)
Wednesday, 4th December 2019
Balmore Walk, Caversham ~ Hedgelaying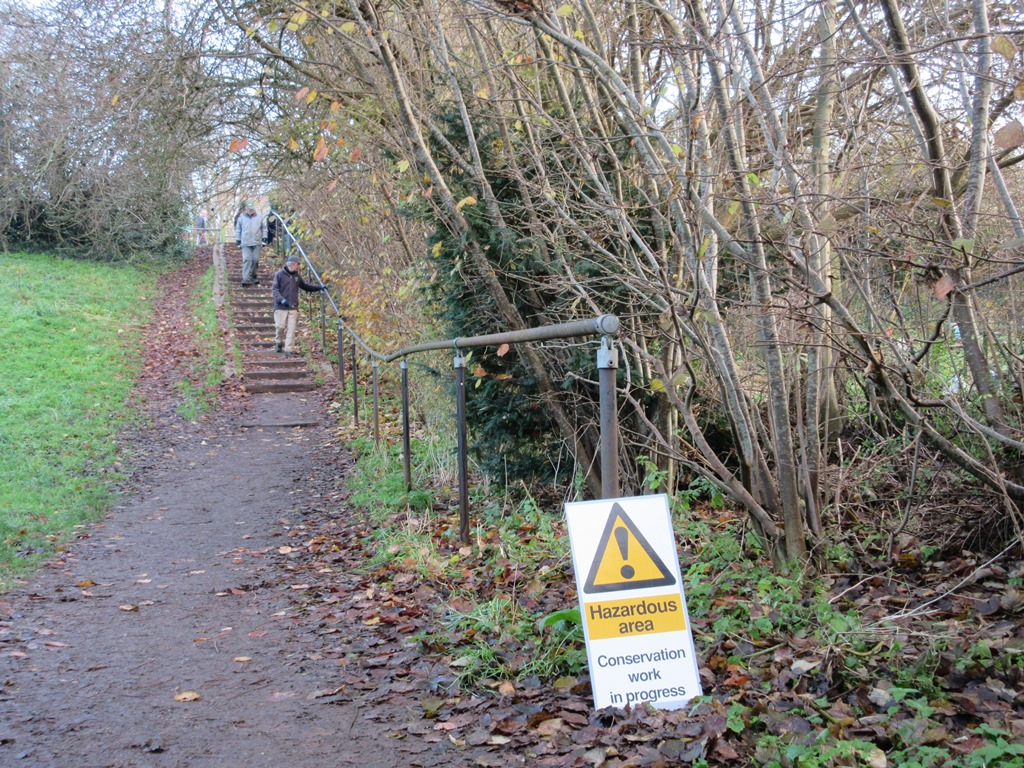 Continuing the task started in early November.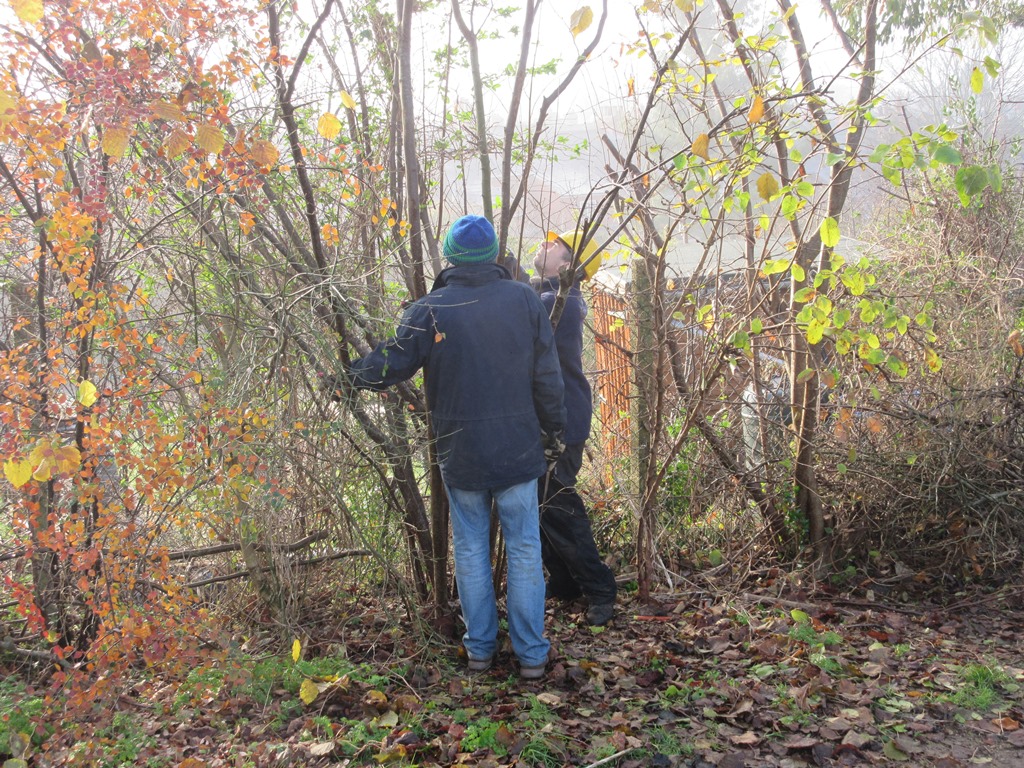 Laying, .....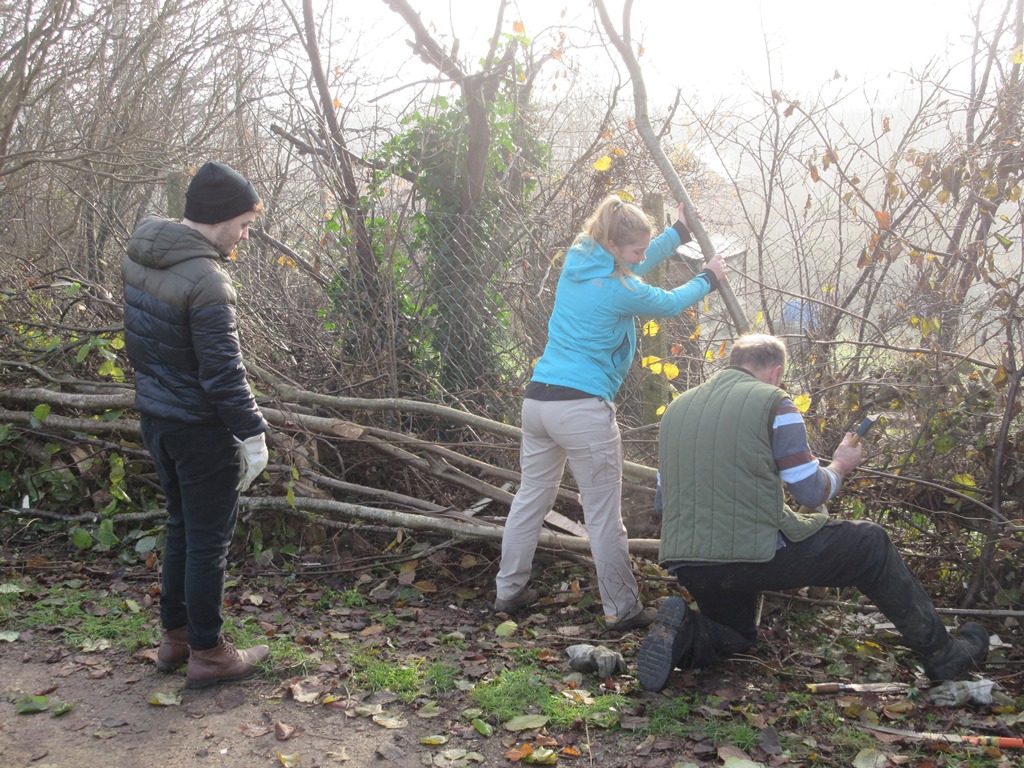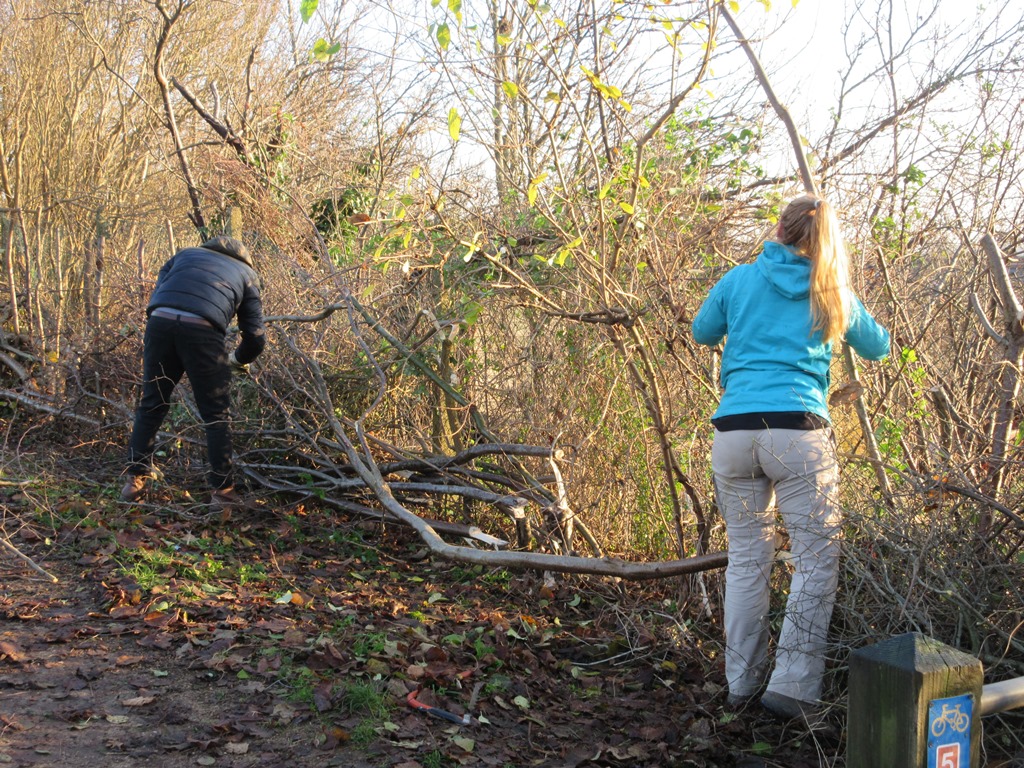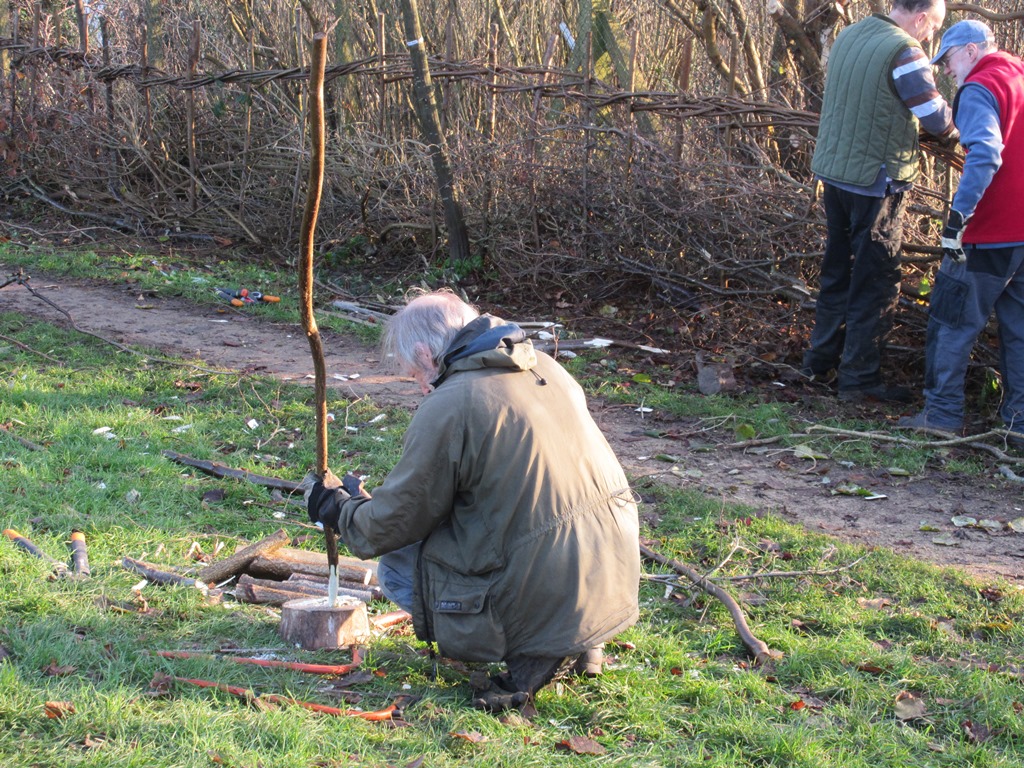 ..... staking, .....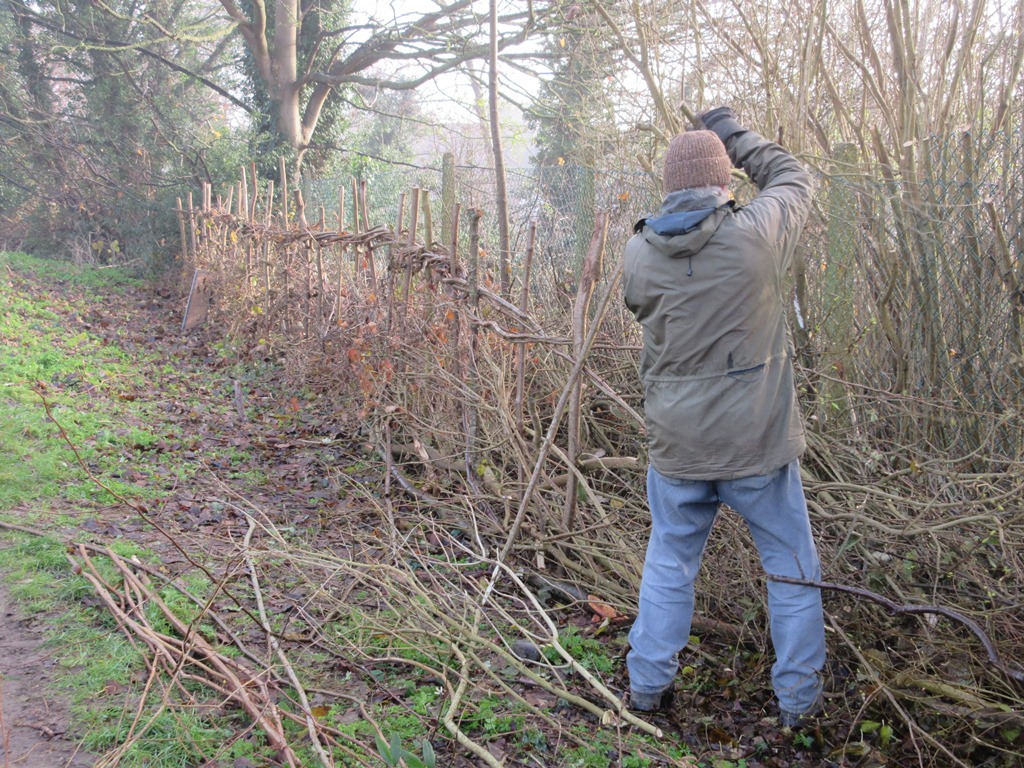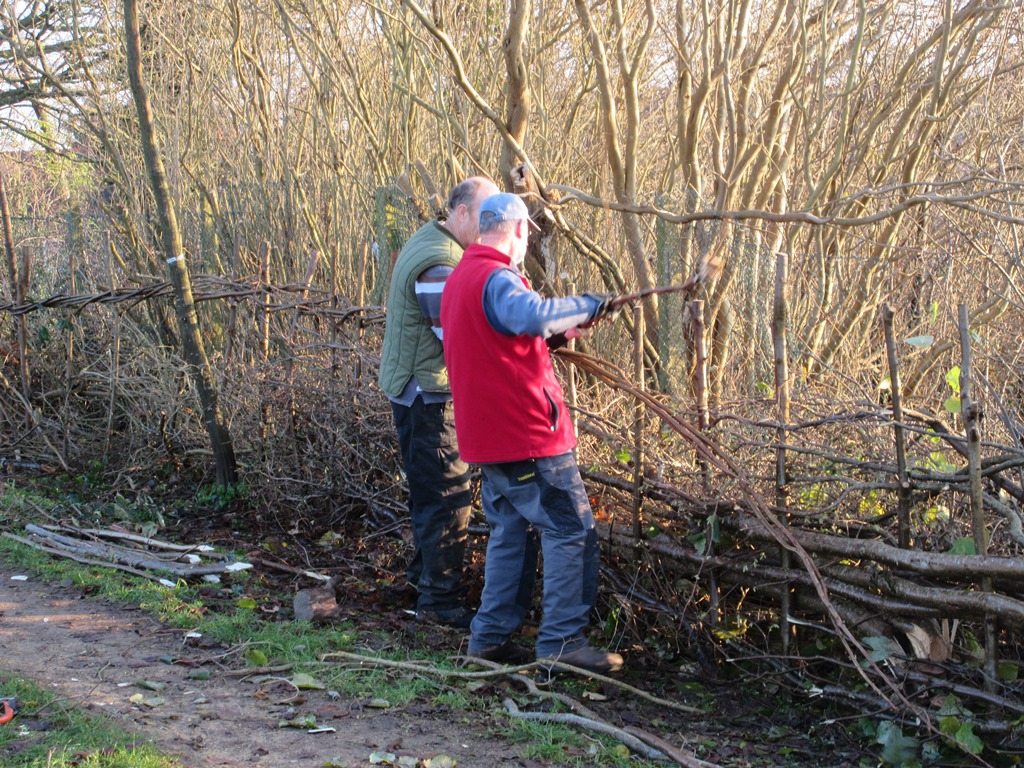 ..... binding.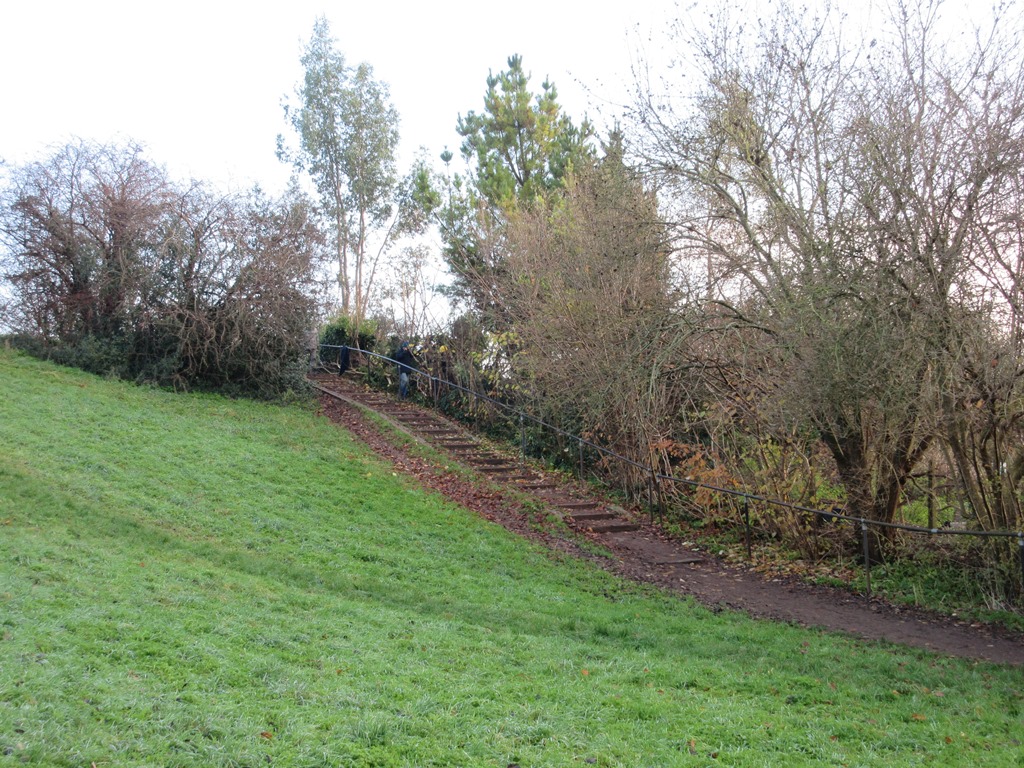 The hedge is between the allotments and the park starting some distance from the top of the steps and continuing down the side of the steps to the park entrance from the car park at the rear of the Balmore Park Surgery.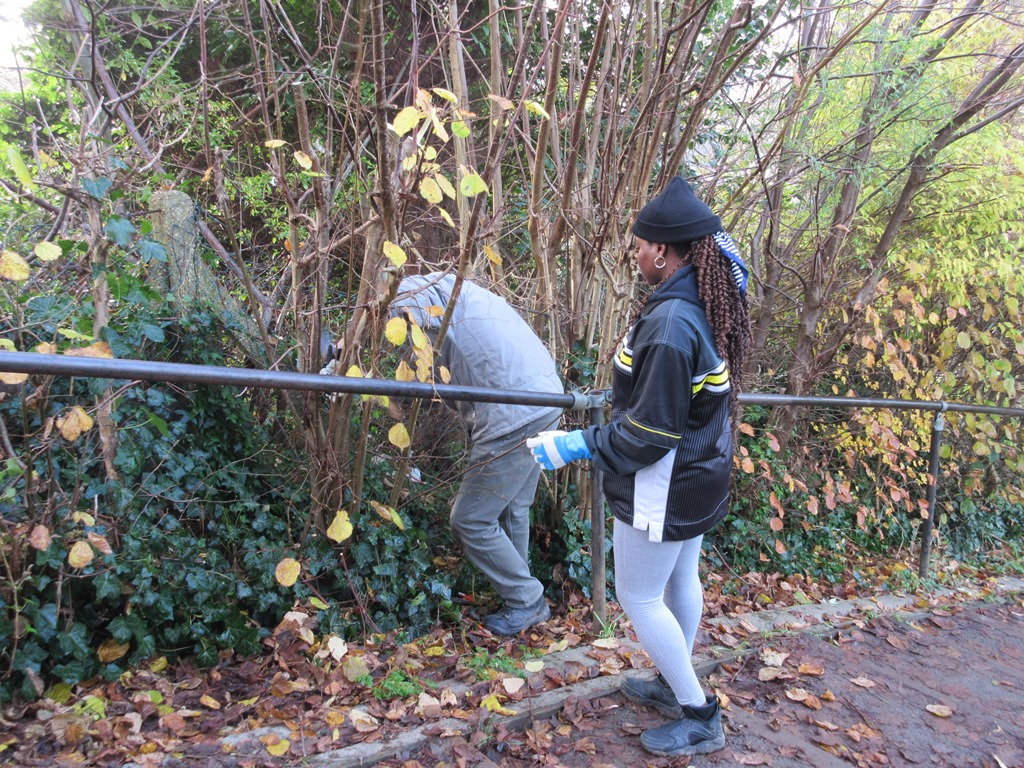 Thinning the hedge before laying commences.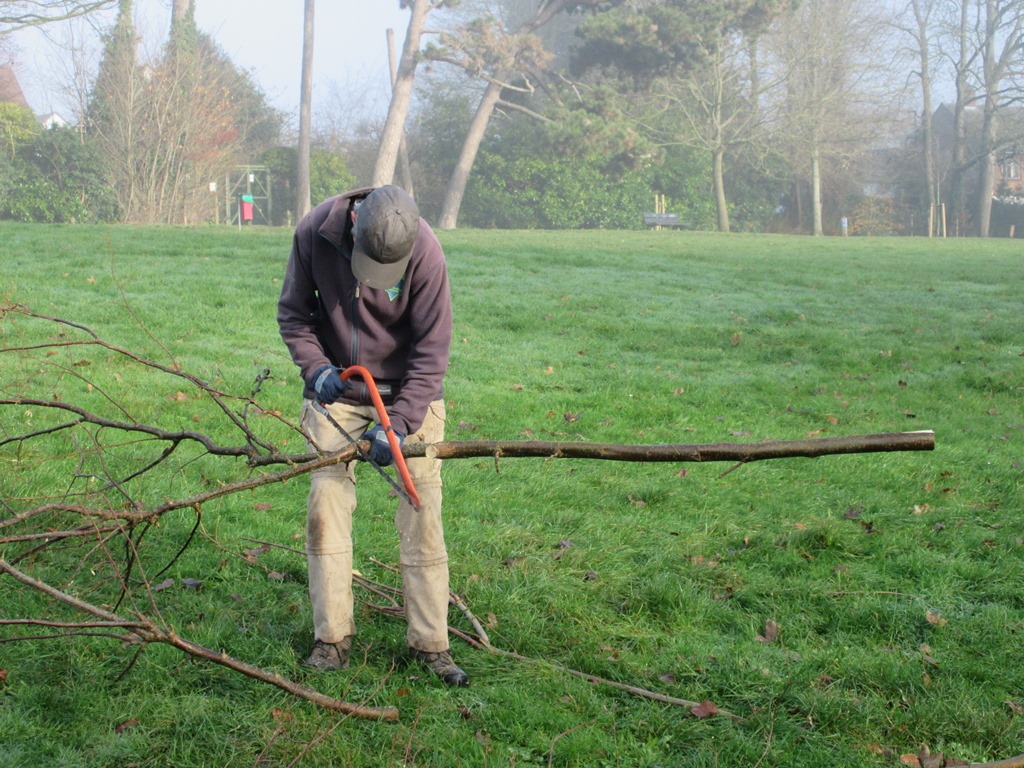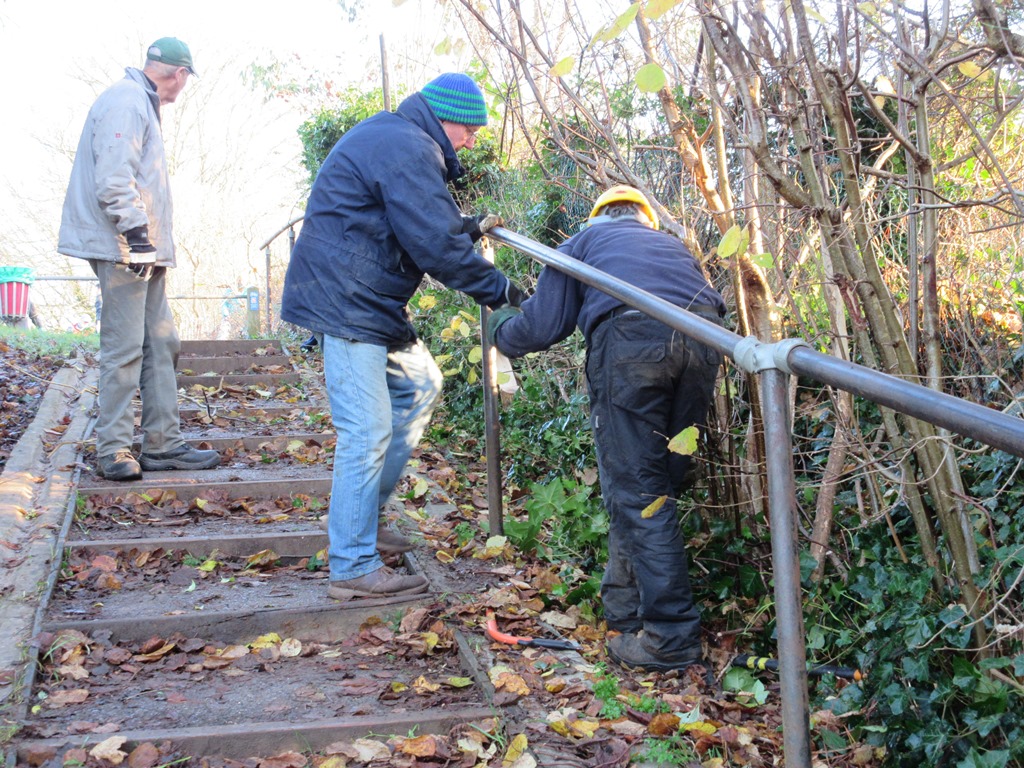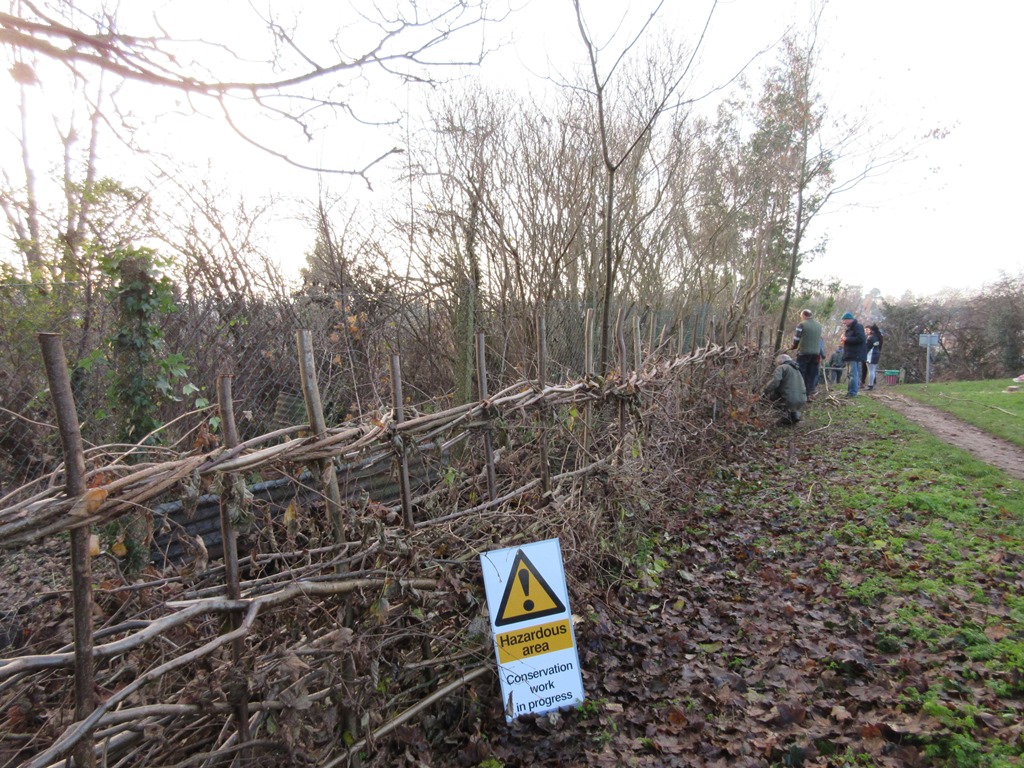 Updated: Monday, 9th December 2019
Photographs: Alan Stevens