CROW (Conserve Reading on Wednesdays)
Wednesday, 29th April 2015
Brookfields School, Tilehurst ~ Wildlife garden and pond maintenance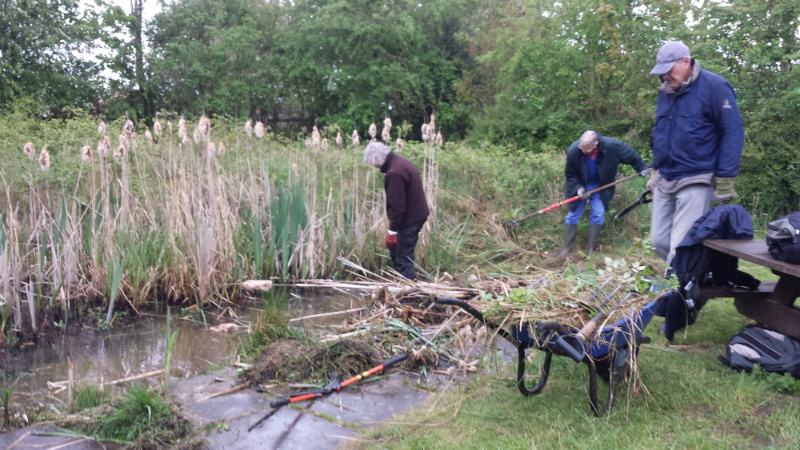 While Brookfields School enjoys the luxury of a wildlife area which is shared with neighbouring Westwood Primary, there are times when the 'wildness' is such that it inhibits access to the site by pupils. It was thus that CROW found themselves clearing weed from the pond's edge in order to allow dipping.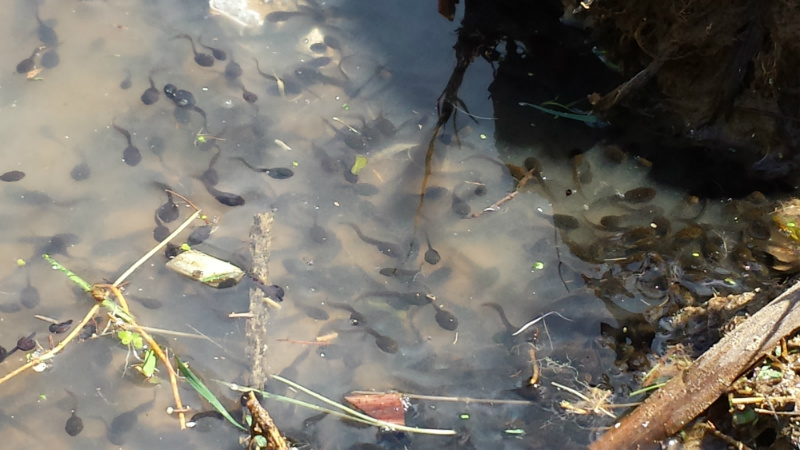 The pond was home to a large population of tadpoles while numerous frogs were to be found in the surrounding area.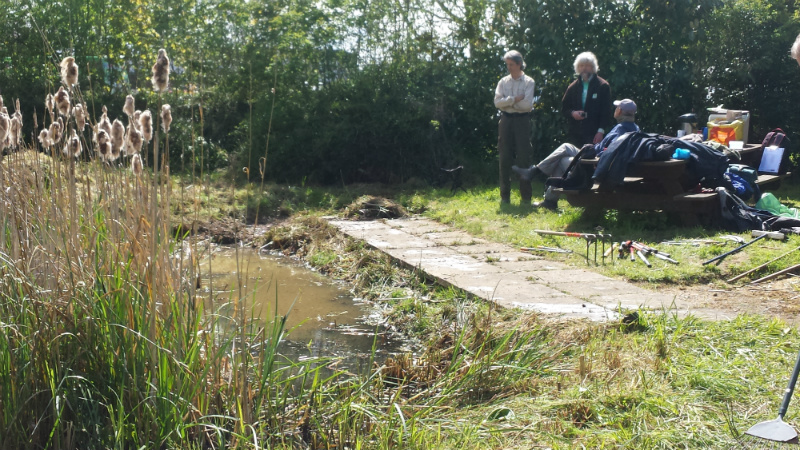 With clear water readily accessibly along one side of the pond, some of the team take a break.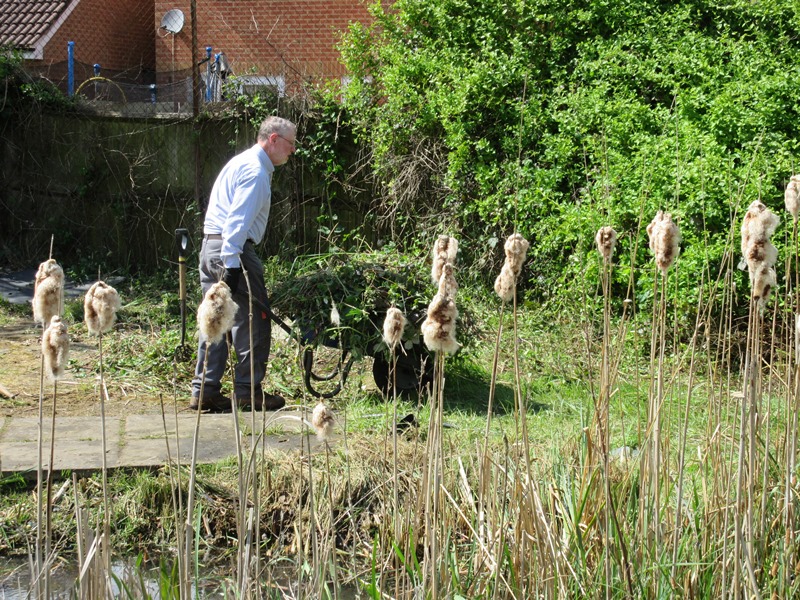 Elsewhere others were clearing bramble and other vegetation which was starting to invade the paths.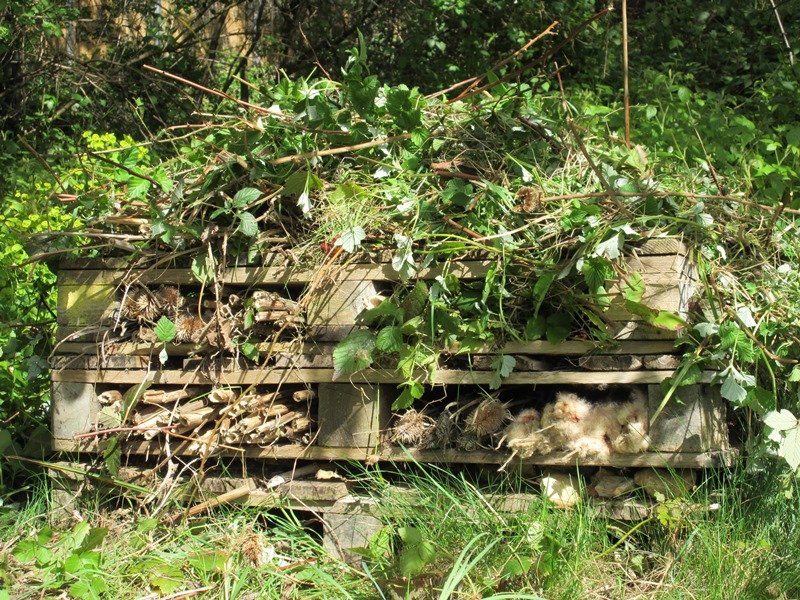 The bug hotel had originally been installed by CROW in 2008 but on our arrival was found to be in need of attention which it duly received.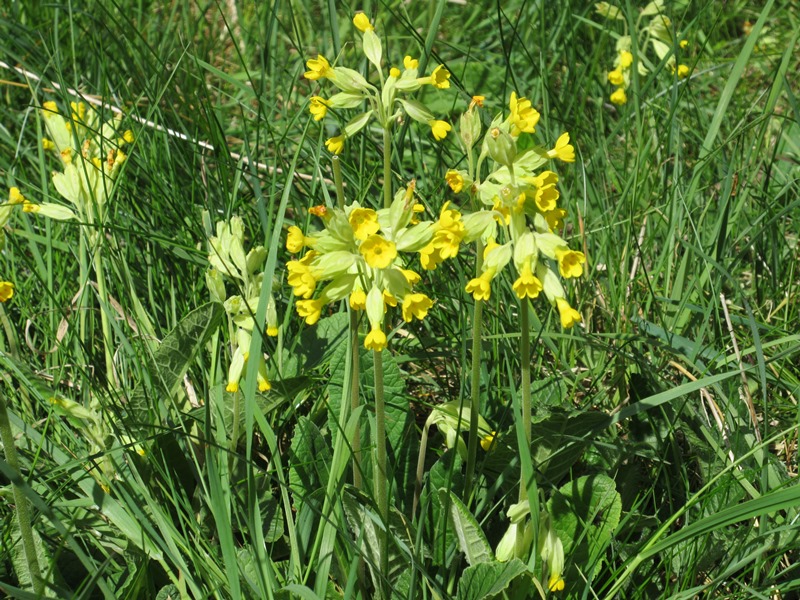 In the meadow at the edge of the woodland area cowslips were in flower .....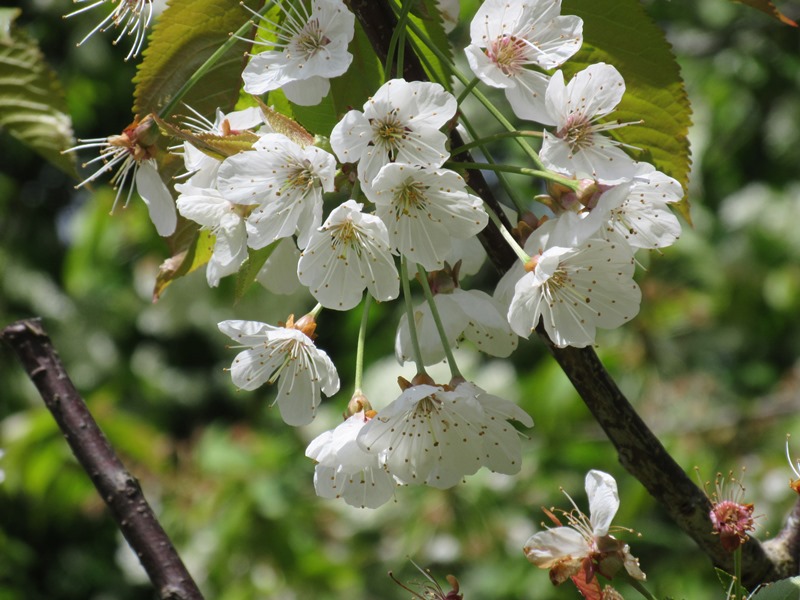 ..... and the cherry in blosom, .....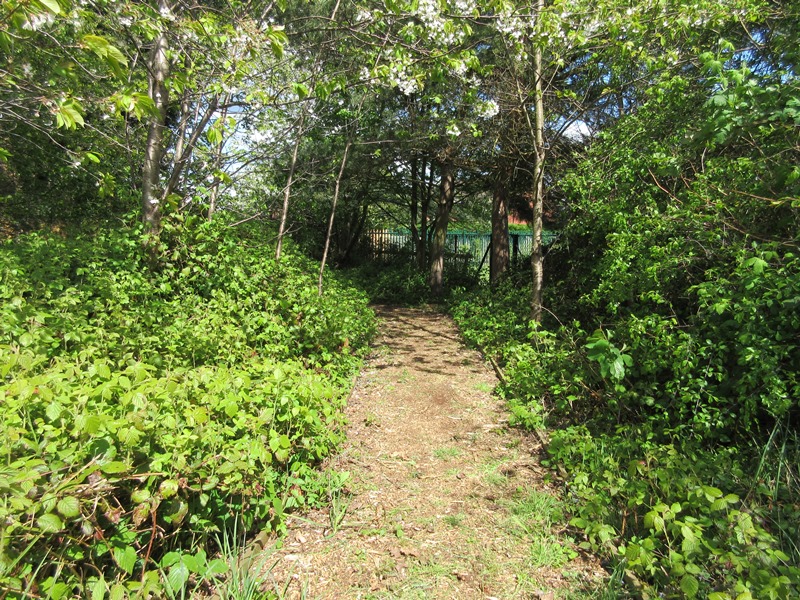 ..... while in the woodland .....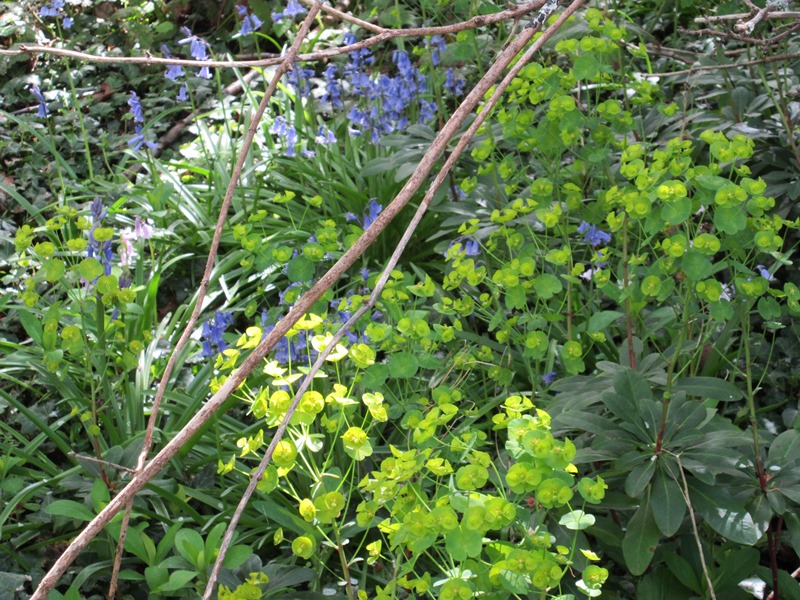 ..... bluebell and wood spurge were flowering.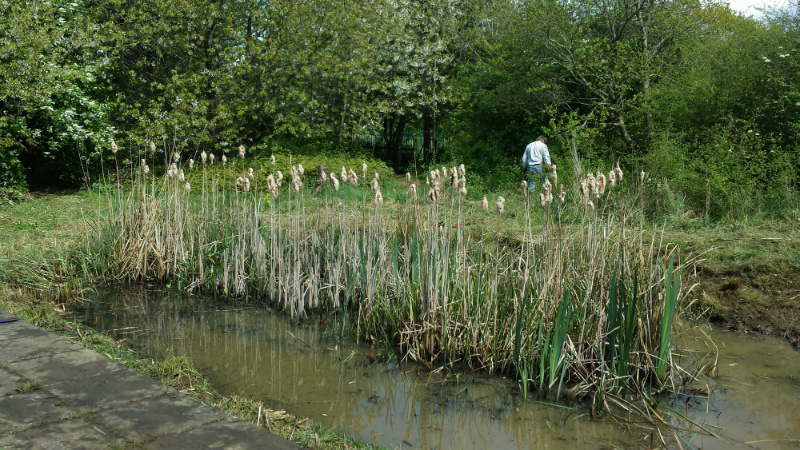 End of day and the bramble and grass which was also starting to invade the pond have been pushed back.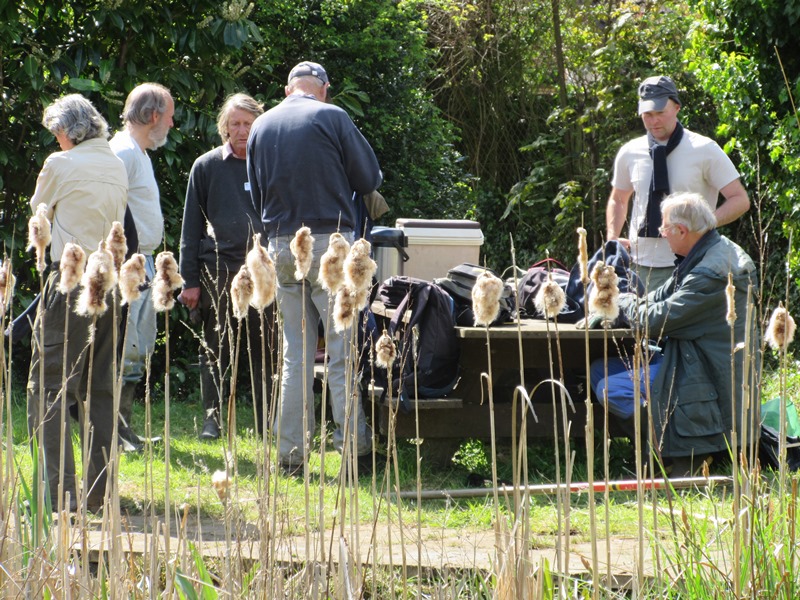 Homeward bound! The group prepares to leave. Our thanks to all who joined us, having re-established contact with the school (it was almost two years since our last visit) we will no doubt be back.
Created: Friday, 1st May 2015
Photographs: Alan Stevens, John Lerpiniere