Friends of Mapledurham Playing Felds
Saturday, 12th January 2019
Mapledurham Playing Fields ~ Winter Tree Walk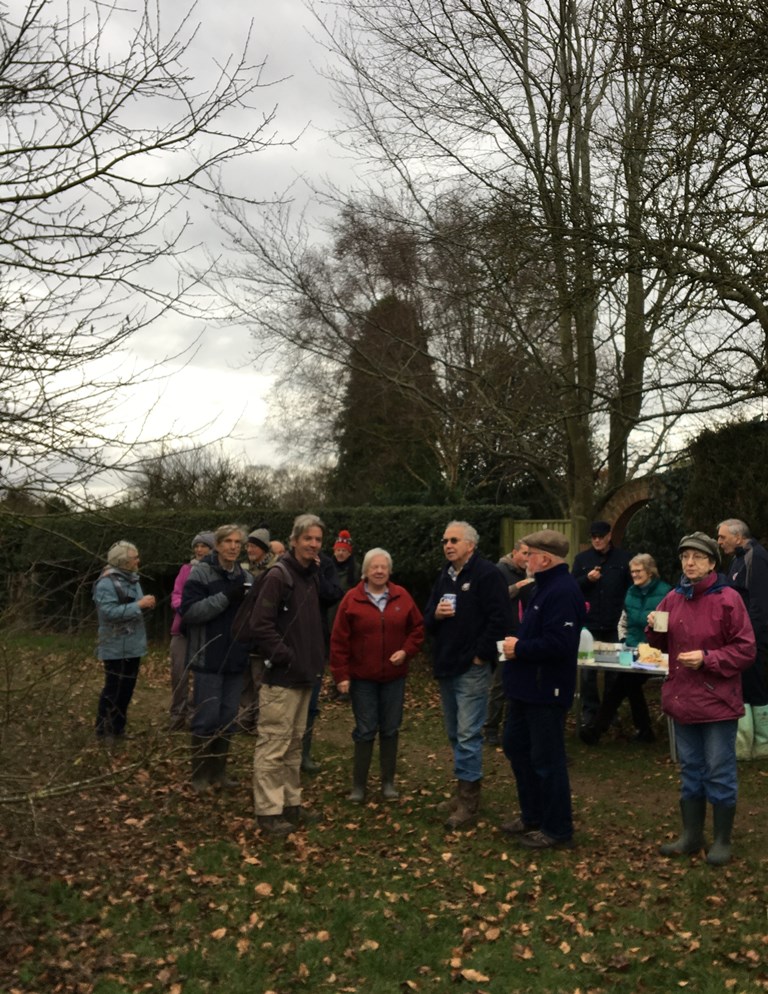 Despite the day being overcast and chilly, around 40 people attended the walk which was lead by Marcus from Reading Tree Wardens. Marcus pointed out that tree identification can be tricky at this time of year but guided the group through clues such as shape, buds, bark and twig patterns, as well as providing background information about the trees.

At the end of the walk there was time for coffee and a chat when the conversation inevitably turned to Reading Borough Council's plans for the site and their apparent determination to fell a substantial number of the mature trees and replace with a single non-native species.
Created: Sunday, 13th January 2019
Photographs: Judith Oliver